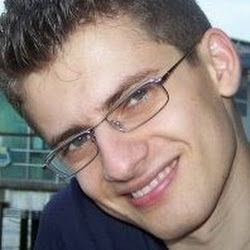 In order to get the most from Social Media you need to have a plan and know your strategy. Then once you start to implement your strategy you need to make sure that you are doing it the right way.
But how you can do it without spending hours every day?
You can have a look at your website stats in Google Analytics, but again, you need to make sure that you will not spend all day crunching numbers. By condensing your workflow with available features and focusing on the correct metrics, you will spend much less time on analytics and get far better results.
If you feel stuck, there are these shortcuts you can take in order to simplify the process. For start create a Google Analytics account if you don't have one and then look for insights about your visitors.
1. Setup Conversion Goals
In order to build a successful business it's important to know your business goals and objectives really well. This also applies not only to your business strategy, but also to Social Media and analyzing traffic. At every step of the way you need to test and measure what works and what doesn't, but you cannot do it without setting up goals.
Setting up goals is the most important process when analyzing the visitors with your website, because using goals you can measure success. Then once you have setup your strategy and your goals are clear, you can move into setting them in your Google Analytics account. This way, you will be able to see who is sending you relevant traffic, what Social Media networks send you engaged visitors and what marketing campaigns give you outstanding results.
With goals in Google Analytics you will spend less time looking around at page views and you will see exactly from where you receive visitors that convert into readers, subscribers or customers. But before that you need to log into your Google Analytics account and start to setup goals based on your business goals and objectives. If you are not 100% sure how to do it, you can learn more about it in my Google Analytics course.
2. Build Dashboards
Dashboards are really important because they can provide you information at a glance, without spending hours digging through reports. In Google Analytics you can setup up to 20 dashboards that can provide insights about your visitors. You can see who is sending you traffic, measure visitors' engagement and conversion rate in 10-30 seconds after you setup the dashboards.
I would recommend you to start with these 5 insightful Google Analytics dashboards and using my models create your own dashboards based on your own goals and objectives. You can also access those dashboards and add them directly into your Google Analytics account from the links below:
2. Conversion Tracking Dashboard
5. Visitors Behavior Dashboard
All you have to do is just click on the links above, log in your Google Analytics account and the dashboards will be automatically added to your account and display your data.
3. Filter Traffic from Social Media
If you look at Social Media traffic separately (by filtering it), you can get more insights about the traffic you receive from particular outlets (Facebook, Twitter, Google+).
To filter data you can apply filters on the fly while you check your reports or you can setup Advanced Segments which can be saved for later. With Advanced Segments you can filter the traffic received from specific Social Media outlets to analyze it or create one advance segment for multiple networks and see how Social Media traffic performs in general. You know that your website receives visits from people who type in your website address (direct visits), from search engines (organic visits), email (your email campaigns) or referrals (websites that link to you). You can also get traffic from paid advertising if you use that.
But in order to easier analyze Social Media traffic you need to filter that traffic that comes from Social Media sites so you can get insights only from that data. Learn more about how you can setup Advanced Segments and track Social Media traffic with Google Analytics.
4. Track Marketing Campaigns
Whether you are sending a tweet, Facebook share or a big Social Media campaign it's worth tracking the results. Normally you would use tools like bit.ly to see how many people clicked the link, but if you are serious about tracking the results of that campaign you need to use tagged links.
This is a pretty straight forward process and all you have to do is tag the URL that you are going to share with your audience, use that tagged URL and then analyze the report in Google Analytics to see the results. To tag the URL you can use the URL Builder tool from Google.
After you do this it will become a rather long URL, so you can also use your favorite URL shortener service (bit.ly or goo.gl) to shorten the URL and use it on Twitter, Facebook, Google+ or any other marketing campaign.
Over to you
Now that you have some pointers from where you can start I would love to hear what progress you've made and what else you would like to learn about Analytics and Social Media.
Let me know your thoughts in the comments section below.