They say … create quality content and the traffic, back links, rankings, and social media signals will come pouring in like rain? Sounds good, but dare I say, a little "too good to be true".
Truth is you can keep churning out some of the best quality articles or blog posts in your niche and it will hardly do anything. It's like a musician sitting in his basement, and creating some of the most delightful compositions, but it will hardly bring any fame or acknowledgement unless the musician can find a way to promote this music.
To cut a long story short, not only you need to invest your time and resources on creating wonderful content, you need to work equally hard on content distribution, and gradually building your audience.
Content alone is good for nothing; content coupled with social media marketing is the key.
Talking of the social media, we have the giants like Facebook, LinkedIn, Twitter, and Google Plus to choose from, with each having its own pros and cons.
LinkedIn is good for B2B marketing, Google Plus is good if you are looking for SEO benefits, but probably, your first choice for content distribution should be Twitter, especially when we have an increasing number of people browsing the Internet via smartphones (78% of Twitter users are on mobile).
Therefore, Twitter, with more than 271 million active users, must be a part of your content marketing plans. Imagine, some of your content going on a retweeting spree?
Twitter Plugins for WordPress:
Knowing that a big majority of blogs are powered by WordPress, it makes perfect sense to use one of those free or premium plugins that will make your life easier. The good news is, you have more than 1000 plugins ready to lend a hand, and the bad news is, it is practically impossible to try all these plugins one by one and settling with the one that meets your needs and requirements. Here's when a list of best and recommended plugins can help.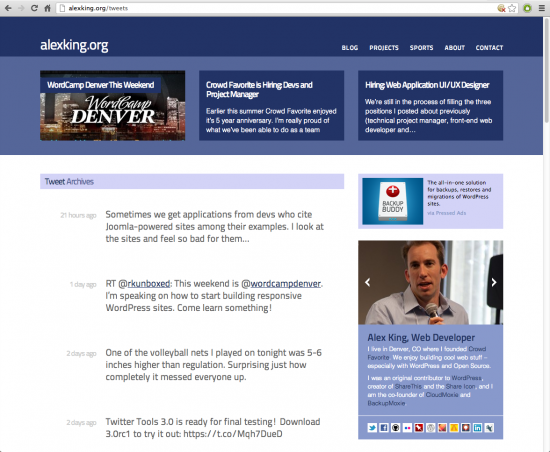 We will start from one of the most popular Twitter plugins out there, and one of the most inclusive one as well. Twitter tools provide you with a lot of functions like automatically creating a tweet on twitter whenever you publish a post or creating a post from your tweets, connecting multiple accounts and displaying tweets from these accounts on your website.
Apart from content distribution and audience building, social media can help you with trust building and credibility. In case you are running a business blog or selling some product, social proof can do wonders to your conversion rate. Here's a plugin that will help you showcase your twitter followers like Facebook fans, with their profile pictures and all.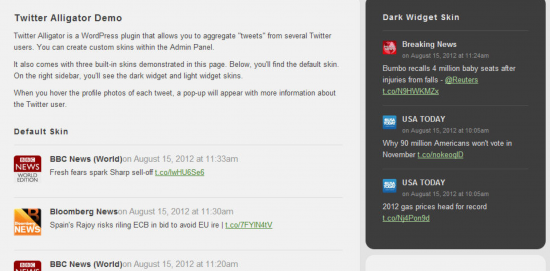 You must have seen a similar plugin or widget being used at a popular website. This premium plugin allows you to aggregate and show the tweets by certain people in a box at your website. For example, if you are running an Internet Marketing blog, having the real time tweets by guys like Rand Fishkin or Danny Sullivan will add a lot of credibility and value to your website.
In case you are looking for a free plugin, you can try mini twitter feed.
4. TweetDis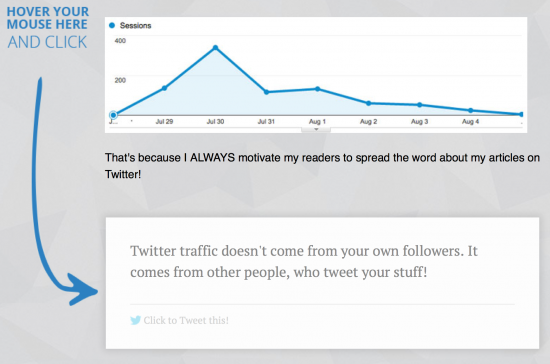 Trying to engage your target audience at Twitter is a good method, but your best bet is to get your readers to tweet your post. And they wouldn't mind doing so, as long as you are making it incredibly easy to tweet something of value without having to think or do much.
The easiest way to do so, is to provide them with a take-home message or quote that they can tweet by simply clicking on the button. TweetDis can do exactly that.
The plugin allows you to display tweets related to a certain search or hashtag. The purpose is pretty much the same as the one mentioned above, and the idea is to provide another reason for your visitors to stay and come back to your website.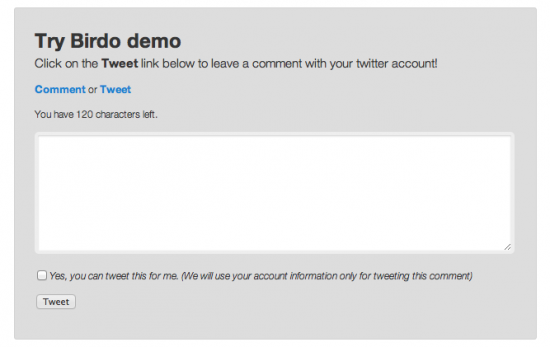 This plugin requires the commentators to log in with their twitter account, and when they do, the comment will be posted to their twitter profile with a shortened link to your post. So you will get both, a comment at your blog, and some free promotion and mention at twitter, need I say more?
While searching at Twitter for tweets on certain topics, you might have come across tweets with posts or links which are quite old. As a blogger or internet marketer, you might not be interested in old posts, but an average twitter user is not really concerned about the publishing date, as long as the information and content is valid and helpful.
So, why not make the most of your old content by scheduling and automatically tweeting the links. The plug-in allows you to schedule by day and time, filter them to be tweeted by categories, and add additional text to the tweets.
In case you are looking for a small and simple plugin to display the tweets, without having to deal with a lot of codes and scripts. This minimalistic plugin reduce the amount of API calls your blog needs to make by caching your tweets.
The plugin helps you with generating Twitter cards for your posts. You can customize the card experience for every single post, and allows you to have a preview before going ahead with it. The plugin will fine crop the images itself.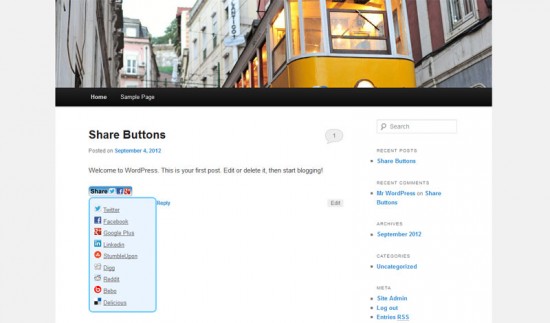 In case you don't want to give Twitter the center stage, instead you want to use twitter as one of many different social networks that you are using for content marketing. You can use a plugin like Hupso share.
The plugin allows you to add social buttons for all popular networks like Twitter, Facebook, Google Plus, Pinterest, and many more. The plugin supports all popular networks, and it comes with social media counters, and a very slick design.
So that was a small collection of social media plugins that we want you to take into account. Please look at them closely as some of them might really boost your Social Media performance.

Tim Soulo calls himself a blogging experimenter and conversion junkie. You might find more of his articles at his personal blog: BloggerJet.

Latest posts by Tip Soulo (see all)