Pinterest is used mostly by individuals but many small business owners are finding success with this most popular visual social network. And as such, we have a few tips if you too wish to jump on the visual marketing bandwagon.
Although Facebook is the biggest and has the most members, it serves a different purpose and believe it or not, some individuals that use one do not use the other. Your particular market might be ideal for Pinterest, which has been found to drive purchase decisions in some niches.  However having said that, just because you're on Pinterest, doesn't mean you can't be on more than one.
As a small business owner, you have your core set of responsibilities and tasks and with the proper tools and tech; some of this can be managed or handled with ease, speed or both. If you wish to use Pinterest or are already on it, let's take a look at a few good Pinterest tools for you – the small business owner.
1. Hello Society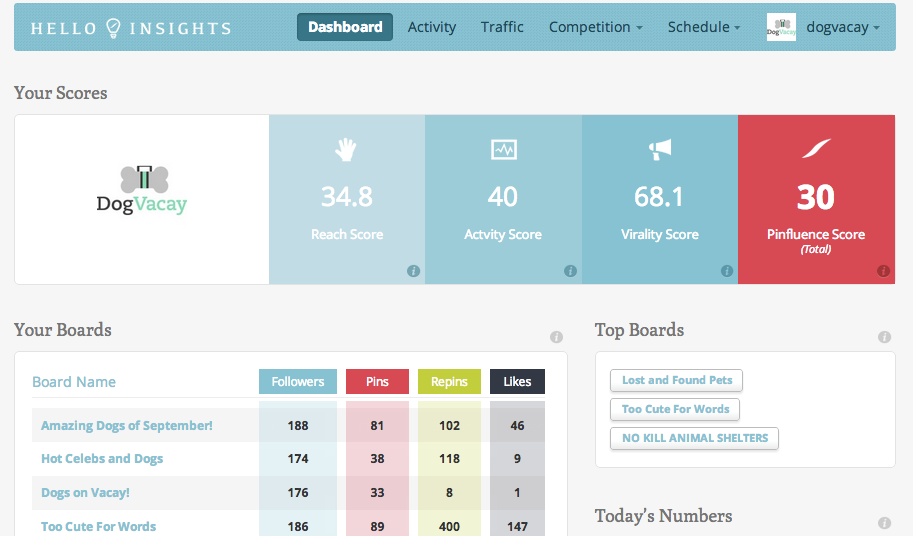 Have you heard of the Hello Society? Hello is a marketing agency devoted exclusively to Pinterest marketing. It's a one of kind agency as we've not heard of anything like it before, although I'm sure there are others out there on the marketplace. They run a blog full of tips devoted to not only using Pinterest to its max potential but social media in general, the blog is a good addition to your RSS feed or you can follow them on Twitter.
In addition to the blog, they also operate several products that might be of interest to the small business owner; including a creatives tool, a management tool and more. These set of tools are not free, and pricing is not readily disclosed on the site. You need to contact them and they will advise you on next steps.
We think pricing should be disclosed and easily accessible, but we also understand this is a lead generation mechanism many developers use. Hello might be a great fit for you if you seek a solution where someone else does the Pinterest marketing and management for you.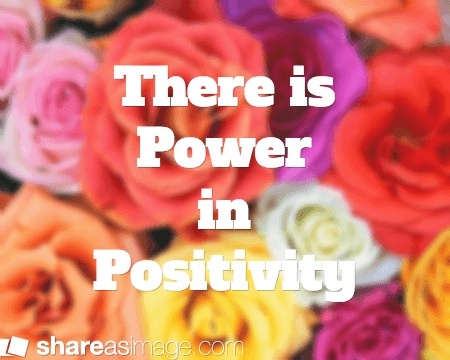 This is a new tool I just found out about that is pretty nifty. It's a bookmarklet that you add to your browser and its compatible with all the major browsers including IE9, Firefox, Chrome and Safari.
Once you've added it to your browser you can turn any web text into a photo or banner and then use this on Pinterest. The nifty feature of Share as Image is the easy drag and drop interface. On the homepage of the website there's a short video on how to use the tool and it's as simple as the video shows. You can create banners, quotes, captions, memes and more with this free tool. If you need or want more advanced features, there's a Pro version as well.
3. Pinstamatic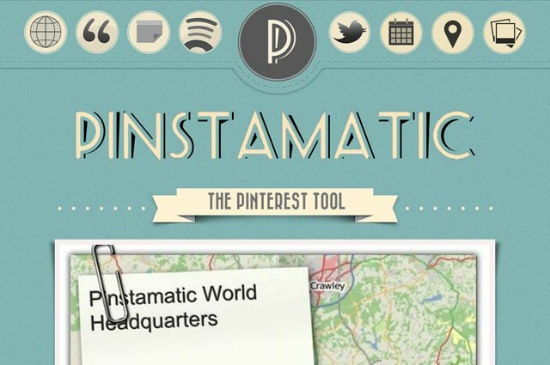 Pinstamatic is a great free tool for generating all sorts of graphics to use toward your Pinterest marketing and or performance goals. With this free tool you can embed a screenshot of an entire website via the "website feature" within Pinstamatic. See this board for some good examples. You might or could dedicate a board to local blogs or niche specific blogs and pin them on this special website screenshot only board. It's a great way to showcase cool, interesting or simply relevant sites that might appeal to your market. You can also create post it notes with good quotes on them; be it business, inspirational or motivational types of quotes and more. Pinstamatic is a great free tool for visual marketing.
4. Pin Words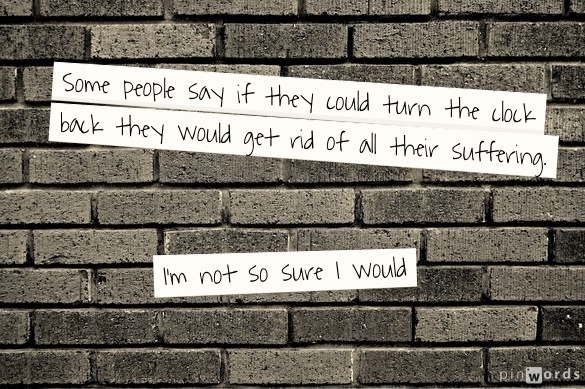 Quotes do extremely well on Pinterest and that's why there are now so many tools available to allow you to create one a kind quotes to pin. Pin Words is a free web based quote and graphic maker that is easy to use.
You can simply use this one as a photo caption tool as you can upload images and then easily caption them with Pin Words. You can use images of your own from your PC or images from the web. Since photo captions and quotes are a fave staple on Pinterest; this one is a good tool to have at your disposal for quick on the go graphics to pin.
Whether you just signed up for Pinterest or are in the process of joining up, the tools above will help you to pin with ease and get your overall visual marketing on the move. With Instagram, Vine and Pinterest having such huge followings; these are marketing portals that you might want to look into further and see how you can use them for max customer benefit.
Let us know how the tools above work for you and or which one is your fave? Or if you use a Pinterest tool not mentioned above, please let us know in the comment area below and let us know about it.

Latest posts by Jane Freeman
(see all)