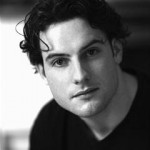 While putting together your business plan you no doubt heard and read a ton of information about why SEO is great and how it should form a cornerstone of your marketing strategy. So you slapped it in your plans without really understanding it and marked it down as something to read up on later.
Then, when you finally found a few spare minutes to read up on SEO all you could find was technical, jargon filled posts all over the internet aimed at people already doing the job. This post isn't one of them. This is a top level view of how you, the business owner, should be thinking about SEO and how to develop a strategy that will grow your brand on the internet and hopefully win you tons of traffic and conversions.
Whether you're going to be carrying out the work yourself or outsourcing it to an agency developing a clear SEO strategy is vital for success. And it begins before you even have a website…
Pre-planning
Search engine optimisation begins with website design. Your website will form the platform for all future SEO work so make sure your web designers and developers have a keen understanding of SEO and the technical implications.
The way the pages of your site link together (i.e. the information architecture) will determine how easy it is for search engines to crawl and index. The speed at which your pages load is a strong signal to search engines about the usability of your site. The way that meta data is generated by a CMS can also have a large impact. The amount of unique content that appears above the fold can impact on search rankings as can social media integration. All these issues and more should be familiar to your web designer/developer.
A blog on your website can be great for brand building efforts and gives you a place to post alternative or experimental content – if you have the time to maintain it.
Keyword Research
Before you can come up with the initial content for your website you need to know what content is most appropriate to your target audience. You also need to know what title to give your homepage, your product pages, your category pages etc.
Keyword research is the process of finding out which search terms to go after to maximise the amount of traffic and, more importantly, conversions (sales, sign-ups etc) that your site attracts.
Some of your keywords will be obvious (e.g. if you're setting up a web design company one of your most important keywords will doubtless be 'web design') but smost will also require careful analysis of possibly valuable terms. You can use the  Google Adwords Keyword Tool to retrieve approximate search volumes for each candidate term and get suggestions – but beware those terms that, while garnering a large search volume, won't win you conversions (e.g. 'make your own web site').
Competitor Analysis
Once you've come up with a list of ten or so headline terms that you think you want to rank highly for it's time to check out who you're competing against for those terms.
Run a search for each term on Google (making sure that you're logged out of your Google account) and see which companies show up on the first page. Browser plug-ins like SearchStatus and MozBar can help you work out the relative strength of these sites and give you an idea of whether ranking for such terms is an achievable goal.
It's important to be realistic – SEO is a long-term, slow-build strategy. Setting unrealistic goals can be disheartening, and often causes businesses to give up on their online strategy too soon.
If it looks like there's too much competition for a particular keyword then check out the list of 'Searches related to…' offered by Google at the bottom of the results page. This might present some lower hanging fruit that you can feed back into the keyword research phase.
Content Strategy
Once you've refined your keyword list and investigated your opposition it's time to look more closely at the kind of content they're producing in order to attain those rankings. Are they using solely text based pages? Blog posts? Infographics? Videos? Simply replicating what your competitors are doing isn't going to see you ranking above them any time soon. You need to find the gaps – the content that they aren't producing but for which a need exists. There's no simple formula for this – it might be a case of providing a humorous take, more information, a more engaging way of presenting data – and it might be a case of trial and error until you hit on the right formula.
Try creating customer personas – profiles of the kind of people who are looking for your product and service – in order to help you decide how you would go about addressing those customers' concerns or filling their needs.
This is really closely tied up with your brand identity and the space you're trying to carve out for yourself in the marketplace – so you should have a decent idea of what kind of content you want to create for your audience in order to live up to this image.
Whether you're outsourcing content creation or authoring the content yourselves, only with a set of guiding principles can you create a clear and consistent brand.
Social Media Plan
Once you've started creating content it's important to promote your website in order to widen its reach and grow its potential audience. One of the best ways of doing this is through social media. Again, you need to make a decision on what kind of niche you'll be carving out on Twitter, Facebook, Google+ etc in order to maximise your impact. The different social networks all present different opportunities to connect with your followers. Activity, creativity, and strategy are crucial to building your online network.
Competitor research will again be helpful (FollowerWonk is good for this) for refining your social media 'voice' in the marketplace. Industry research will help you identify the influential social media users in your industry. Start following them immediately and try to subtly work your way into their spheres of influence – they could be very useful for promoting your content to your potential customers.
Execution
If you're executing your SEO strategy in-house be aware that many of the activities involved (e.g. writing, tracking and analysis) are time consuming. Make sure you're not trying to bite off more than you can chew. Plan a sensible amount of content to publish in a set amount of time, remembering that quality is more important than quantity.
As mentioned earlier, SEO is a long term play. Don't expect results immediately – certainly no sooner than the first few months. Also, as many of the benefits of SEO are related to growing your brand influence, many of the 'results' might be hard to measure.
If you outsource any of the work to an external agency be sure to insist on them providing metrics which you can use to measure their success against the amount of money you've invested. Like any other form of marketing if you're struggling to prove a return on investment it might not be the right type of marketing for your company (at least not at the present time). Building an online presence is expected of businesses these days, so to harvest fruit tomorrow you need to start planting the seeds today.
Latest posts by Jamie Griffiths
(see all)