Social media has undoubtedly changed the way we communicate, interact and consume content. Additionally, these shifts have provided that also brands must act according to the new social dynamics the digital media landscape has introduced. Thus, if you wish to succeed in social media marketing, you must take into account what makes your audience "tick".
The human desire to never miss out on anything, known as FOMO, triggers consumer brain and urges them to engage and act upon your brand's messages. Used wisely, this phenomenon can bring marketers real digital success.
What Is FOMO?
FOMO or the Fear of Missing Out can be explained as an "anxiety that an exciting or interesting event may currently be happening elsewhere, often aroused by posts seen on social media".
Essentially, it's a psychological term that points to the modern society's need to never be left out. Social media and the constant connectedness to others has made us addicted to being up-to-date with recent news and trends.
However, as a clinical psychologist Anita Sanz explains, the fear of missing out is not a new phenomenon. It's an ancient fear. In fact, there were times when our survival as a species depended on being aware of the threats, a new food source, and being in the right place at the right time to get information and resources. Not to be aware of these things was actually a matter of life and death.
Nowadays, the fear of missing out is triggered by the contemporary form of communication – social media. Of course, it's not about the survival anymore. However, for many "social media has become their community lifeline".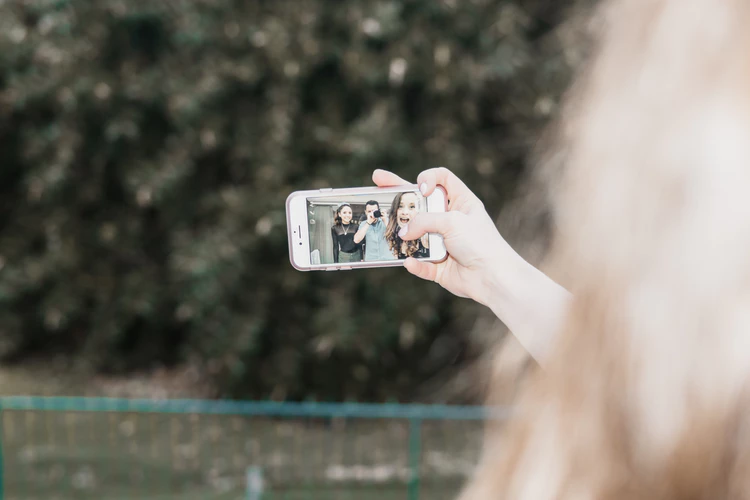 Image: unsplash.com
Why Is It Useful For Marketers?
Since FOMO has shaped human behavior as we know it, it can be a powerful digital marketing tactic for your brand. Let's look at some statistics that explain why FOMO marketing campaigns are effective:
According to Eventbrite, 69 % of millennials experience FOMO when they're not attending something that their friends or family are going to.
79% feel that participating in events with friends helps to deepen their relationships.
69% admit going to events makes them feel more connected with others.
73% of respondents say that FOMO often drives the need to seek out new activities and experiences
According to Strategy Online, 60% of millennials make purchases because of FOMO.
The Millennials admit their FOMO is triggered mostly by content related to trips (59 %), parties and events (56 %), and food (29 %).
How To Implement FOMO In Your Strategy
There are several tactics you can use to easily implement FOMO in your online marketing strategy. Here are some of the most effective ones:
1. Use Urgency and Scarcity
Embracing a sense of urgency is a simple way to trigger your audience's FOMO. The fear of not being able to do something later makes people act fast. Thus, if you give your customers limited time frame to act, you will trigger their fear of missing out on the offer, which will make them more likely to make the purchase. Add some scarcity to it and you'll have yourself a recipe for success.
Check out how Booking.com uses this tactic by highlighting the high demand and the great value that's available only today.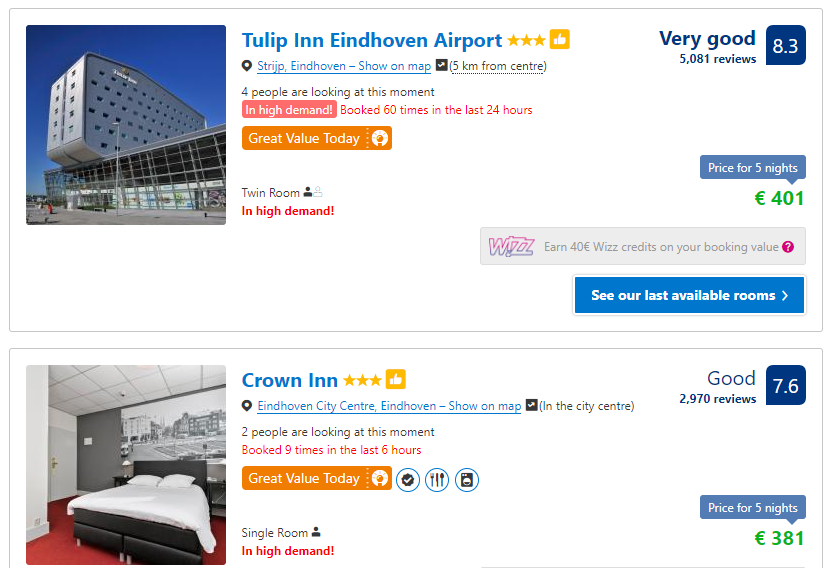 Image: booking.com
2. Embrace User-generated Content
By encouraging user engagement on your social media sites, you will create a social proof which can cause the fear of missing out from other users. This can be achieved by inviting your audience to interact with your brand and share their experience online. For instance, adding components that make your event documentable and shareable will allow the attendants do your marketing for you. Additionally, it's an effective tactic to boost brand awareness and increase loyalty too.
This is how the lecture series CreativeMornings Vienna did it: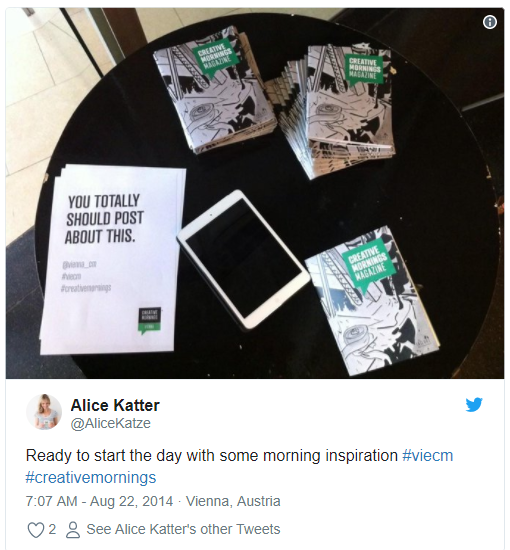 Image: walls.io
3. Create a Sense of Exclusivity
It's in our nature to want to be part of a social group. Especially if it's an exclusive one. Thus, fostering the idea of a private club makes your customers feel special and can create the fear of missing out if they do not join. This can be achieved by creating loyalty rewards programs where only certain members get advantages. Or by implementing invite-only policy on your website.
This is how Pinterest in its early days used exclusivity to encourage buzz about their brand. Putting potential users on a waitlist created increased excitement about the platform.

Image: automationagency.com
4. Emphasize the Experience Instead of a Product
Millennials value experiences more than products. Thus, the fear of missing out is stronger since no one wants to miss out on something great that's happening. This is also what makes people line up for hours for the new iPhone – they don't want to miss out. You can use this knowledge to create valuable experiences around your product.
For instance, Netflix creates a word-of-mouth buzz every time a new original series is released. Every time you hear your friends talking about shows like Stranger Things or Black Mirror, you want to be part of the conversation. In order to understand the jokes and cultural references, you must be up-to-date with the events happening in these TV series.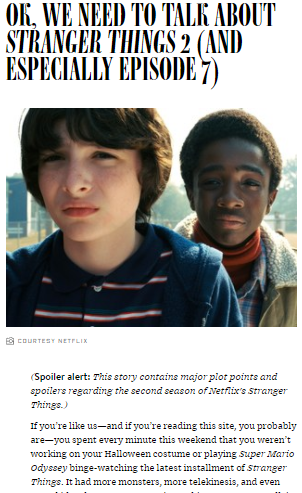 Image: wired.com
Where To Start?
Like any other digital marketing strategy, implementing FOMO should start with clear goals and detailed knowledge of your audience. To cause the fear of missing out in your audience, you must understand it. So, first of all, explore such questions as who your followers are, what are their common interests, what channels are they using, are there current trends or events that are important to them?
Make sure you take advantage of digital tools that can help you get to know your audience. For instance:
Final Thoughts
Our constant use of social media has made FOMO an increasingly recognized social phenomenon. Fear of missing out can be a powerful motivator and marketers can use this age-old fear to their advantage.
No matter which tactics you choose to carry out, implementing FOMO in your next campaign will surely increase your customers willingness to act and will ensure that your brand stays relevant in the digital world.
Featured image: unsplash.com
Latest posts by Linda Vecvagare
(see all)