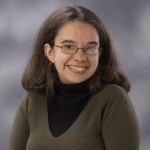 For the last couple of years at least, there have been a few questions rolling around the world of social media. Like the Energizer bunny, these questions seem never to run out of steam. For example, "Is there an ROI for social media marketing?" Boy have we beaten that dead horse. Oddly though, people seem not to get tired of these circular debates. We keep treading the same ground, over and over, with the same arguments, the same examples, the same call-outs, the same fights. I don't know about you, but I'm getting kind of bored.
Boredom isn't the only concern, however. If we keep covering already covered ground, social media marketing as a tool will never be able to evolve. Five years from now, social media consultants will still be talking about the ROI of your Blackberry, even though people may not remember what a Blackberry was at that point. Surely it's time to move on to something new.
I've come up with three new conversations we could focus on that would not only be different, they would also assist companies and marketers going into the future.
 1. The pros and cons of jumping on to the next "big thing:" We've seen a few "next big things" over the last couple of years. There was Quora, then there was Google Plus, and of course this year it's Pinterest. At least so far. Inevitably, the same cycle happens whenever one of these new silver bullets emerges. First, the early adapters come out in force and talk about how you're really dumb if you don't jump into this NOW. Then the counter-revolution happens and people blog and tweet about how this new big thing is really stupid. These two groups then get more and more personal, there's a nice big juicy social media fight, and then the new big thing comes out.
I'm thinking maybe we could change this conversation. Instead of "Jump onto this new bandwagon or you're stupid" maybe we could talk about some more general ideas about how to approach new platforms. How do you KNOW if the next big thing could be the next big thing for you? What is the process for evaluating new platforms in the context of your business?
 2. How can you integrate social media marketing into other facets of your marketing campaign?  So often in the world of social media, you see social media marketing pitted against "traditional" marketing in a death match sort of scenario. You can choose one or the other, but you can't do both. What if we changed this conversation so that we actually were talking about how to enhance all types of marketing by supplementing them with other tactics? Wouldn't that be more valuable than creating a misleading black-and-white choice?
3.  How can companies create customer-centric business models using social media? Whether you call it Integrated Marketing Communications or the "Social Business model," the idea of letting your customers drive your ship is not all that new – it's just a lot easier now with new technology. Instead of talking about how companies need to "engage" or "listen," which we've heard a lot about, perhaps we could start talking about how to change the whole idea of business so that the customers direct what comes next and what the communications are like. Never has this kind of relationship been so achievable as it is now. Yet for all of the talk about "humanizing" the brand, most conversation in social media circles is still about directing the conversation from the company outwards. Flipping this idea on its head could create a whole new world of ideas and methodologies.
These are just three potential topics that could really help companies and marketers grasp social media in ways that could be beneficial. There might be less name-calling. There might not be the same sound bytes we've been living with for the last few years. But it could be really exciting and even more than that, really helpful.
What do you think? What conversations would you like to see in the social media world?
Latest posts by Margie Clayman
(see all)