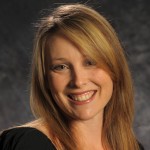 Why is everyone up in arms about social media ROI? It's likely a result of pressure from management teams to justify current social media spending. After all, many companies have been dabbling in social for 24-36 months so it's natural to expect a reasonable return. Whether you are just getting started in social media or were an early adopter there is no getting around demonstrating social media ROI. These tips will prepare you to demonstrate ROI before your management team knocks down your door.
Lose the Lingo
The first step in successful measurement is that you need to lose the social media lingo when you are talking to your management team. If you are spending time explaining what a tweet, retweet, share or like is then you have stumbled on a dangerous road. Management teams don't need to understand the nitty gritty details of social media tactics, they want to understand one thing: how is it contributing to the bottom line? Therefore, when you talk about the results of your efforts lose the lingo and break it down into terms they will understand. Your management team shouldn't need a PhD in cool to understand your measurement report.
Measure What Matters
Now that you've lost the lingo, it's time to normalize your metrics. As managers we want to understand our growth in fans, followers, @ replies, shares etcetera. However, management teams want to see impact on three things: sales (units), revenue and cost. Rather than trying to team management teams a new language, translate social media into the language they already understand. Ask to see a copy of the executive report and look at the metrics they have deemed are important. Then figure out how you can show social media's impact on the core business objectives.
Measure What You Already Have
To truly measure return on investment (ROI) you have to understand the impact a status update has on revenue. This is a big one because there are a lot of articles about redefining ROI to something more meaningful to social media. We are never going to escape the ROI discussion because it is how all businesses measure their success for every other area of the business. Tying into revenue will require will require some integration with your social media engagement tool, web analytics tool, and your customer relationship management (CRM) tool. We've been able to successfully do this with a minor level of development work, but while you figure out what needs to happen there the one thing you can absolutely measure right now is cost. Social media tends to have a positive impact on costs when compared across the marketing channel.
Don't Measure Social Media in a Silo
Finally, don't present social media data alone. Instead compare social media results to public relations, online advertising, TV, radio, print, and search engine optimization results. This will allow you to make comparisons to how social media is helping other channels be more successful.
Bottom Line Metrics
There are three core metrics that will help you show early progress for social media and due to their long history your executives will understand them and have a baseline for what is deemed acceptable.
Latest posts by Nichole Kelly
(see all)