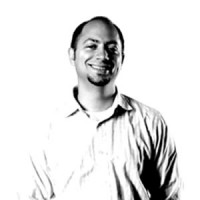 It seems that every online marketing blog is pushing the use of videos to help small businesses connect with their audience. After all, videos increase website engagement, improve conversions and help establish trust with your audience. Despite the data, there aren't many references available to help small businesses actually create their own video content.
If you're a small business owner or are heading up marketing efforts for a smaller business, chances are you wear many hats on a daily basis. You're probably juggling tasks in management, finance, marketing and technology. So, it's important to streamline as much as possible. Since video production is typically an uncharted territory for small businesses, we've gathered some resources to help you out. Checkout these tools and eliminate some of the pitfalls other small businesses face when creating their own online videos.
Developing Concepts
One of the toughest parts of video production is developing the concept. In order to have an effective video, you have to understand your audience and determine the best way to reach them. Here are some sites that help you define the objectives for video.
Shooting and Editing Video
Well, video of course involves footage (unless you're doing 100% animation). So, you'll need to figure out the best way to shoot and get the content you need. Then, you'll need to put this together using your favorite editing tool. Here are some key resources you can reference: 
Finding Assets to Use in Your Video
After you have a concept, shoot and have started to edit, you'll need some other ingredients such as music or images. However, background music and stock imagery can get expensive. Here are some sites that offer cost-effective alternatives. 
Hire Someone
If you've read all of this stuff and have decided that video is just too much to handle, then you'll need to hire someone. One of the more popular ways small businesses develop video content on a budget is through crowdsourcing. Here are some of the more common sites offering crowdsourced video content: 
It's always important to find ways to differentiate your small business. Video provides a great way to engage your audience and take that extra step in content marketing. Whether you decide to do some of this video production work yourself or hire someone, hopefully some of these tools will help streamline the process.