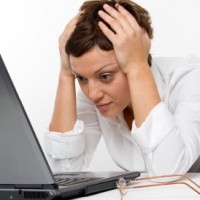 There are thousands of inbound marketing blogs on the Internet today. Some are targeted to marketing professionals on Fifth Avenue, and some are written for bloggers trying to make some extra income from home.
Bloggers go into detail about how to get more Facebook fans, how to respond to blog comments, how to optimize your posts for search, and numerous other topics. The majority of those topics can be applicable to all types of digital marketing practicioners, but every level of marketing calls for a different approach to both strategy and technique.
Is This Approach for You?
The biggest problem I have with the format most digital marketing blogs take is that they don't adequately identify their target audience. Social Media Sun is often guilty of this same problem as well. In some cases it is assumed; Glenn Allsop is writing for average bloggers trying to reach a wider audience using web tactics. Social Media Explorer on the other hand is more geared toward the strategy that marketing professionals working for large firms would use for big brands. The differences are sometimes subtle, but important nonetheless.
To better understand my point, consider two separate  brands on Facebook. Brand 1 is the International burger chain McDonalds. Brand 2 is the local barbeque pit McDaniels. Let's examine the differences in approach each brand would take from the perspective of the person that handles the digital marketing.
Enterprise Account Manager
Small Business Owner
The Real Difference
With such vast differences in infrastructure, resources, audience size, available software and policy it's almost like digital marketing for large brands is a whole different subject than small business. If you're an experienced marketer you can tell which articles are written for small business and which articles are written for account managers at Oglivy.
My problem (and the problem a lot of other blogs encounter) is that I have consulted for people who are on both sides of the fence and I have a lot of readers that are exposed to both worlds
The Solution
The most obvious solution would be to pick an audience (small business owners or agency employees) and stick to it. In fact, I would recommend that approach to anyone wanting to start a new digital marketing blog. You should already know who your audience is. If you're a service business, you probably target enterprise accounts or small businesses anyway.
At Social Media Sun we're working on several projects that will be valuable to all digital marketing professionals. Some are special for small business owners, and some would be more useful for larger operations. Almost everything we do has some value for both circles.
What do you say? Do you recognize your own needs concerning which blogs you follow? Does the combination of agency topics like "How to Decrease the Response Time on Negative Comments" and small business topics like "How to Make Your Brand's Logo Stand Out" affect your opinion about a blog? How often do you read posts that aren't relevant to your business or position?