The phrase, "content marketing" is a popular buzz phrase. But, do we really understand it? More importantly than being able to dissect the meaning of the phrase and all that it encompasses, what about just plain old doing it?
Part of your overall strategy should also include SEO (search engine optimization) and social media promotion. In fact, it has often been said that your online presence is only as strong as your SEO (search engine optimization). Sounds logical, doesn't it? But, how often do we get all hung up in the terminology and really don't get down to doing it?
Who has the time to figure all this out for you? Fortunately, we have a list of 10 tips (or reminders, for those who already know this stuff), to get you going. And, on top of that, we have some more expert tips beyond that (for those who want more).
So, take a look at the following list of 10 ways that your content marketing improves with the use of proper SEO techniques. Ok, so some of the tips have more to do with humans than SEO, but if you don't include that, what is the purpose of the SEO?
To make it easy for you, we have grouped them into related groupings (i.e. content, analytics).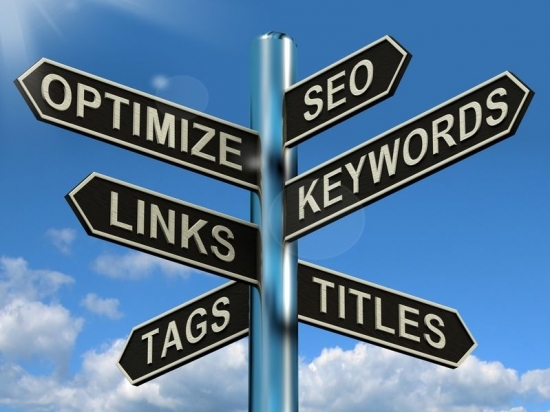 When you have finished digesting these 10 simple-to-implement tips, take a look at what three experts in the field say, based on their own successful (proven) strategies. And, they are not being stingy. Instead, they are sharing those very same strategies with you!
Content that is Original (and Not Keyword-Soaked).The use of engaging, original content gives search engines something to index. Thin, weak, keyword-soaked text has become a hindrance. Powerful algorithms are looking for value as much as keywords.
Content that is Evergreen.Evergreen content remains an exceptional strategy for improving rankings. Content that contains long-term advice and insight, and is unlikely to outlive its usefulness (in other words, "evergreen"), will be linked, shared, and receives strong metrics long after posting the content.
Content that is Interesting to Humans.Without well constructed, original, and consistent content, your goals will fail, regardless of how smart your SEO is. Google might find you, but no reader will stay on a boring page. Sometimes you have the right ideas, but they are buried or on the tip of your tongue. Sometimes you just need something to trigger your bright ideas, like this article on blog post ideas to grow your blog.
Content that Contains Organic Keywords.Organic and carefully researched keywords are essential. Phrases like "injury attorney Kansas" might narrow the field, but they're not creating a natural flow. Compilation of smart keywords that match search terms will produce higher rankings without leaving your text clumsy or odd sounding.
Content that Keeps the Audience.It is possible that not all of your readers care about SEO. They may not even realize that it is the effective use of SEO strategies that is allowing them to find your content in the search engines. But, it isn't about the people knowing what SEO strategy got them to you. At some point, you need them to stay, read, share, or engage with your website (i.e. buy your product/service). If you can't keep your audience, you are not going to benefit from links back to your site (or social media campaigns). Or, at least, you won't benefit to the same level that you would otherwise, with content that keeps the audience.
Practical Linking Practices.Effective (and rule-abiding) linking enhances your authority. Good content ends up getting linked. That is what you want! You want people to love your content so much that they can't help but link to it. Create content that users will want to share. Create links that build on your ideas, prompting conversation and improving your reputation.
Analytics that Measure Ranking and Metrics.To ensure that the SEO goals you have set for your content marketing are being achieved, it's critical to measure the impact of your content. Take advantage of tools that track ranking positions. Use analytics and content metrics as well so that you can track time on site, bounce rates, and multiple page viewing. The Kissmetrics blog is a great place to start for articles on analytics and metrics (also an example of building authority in a certain niche!).
Analytics that Measures Reactions.Tracking and measuring the reactions to your content helps you see how your efforts are working (or not working). Are visitors lingering on your pages, clicking through, and sharing? This is a long-term process that will be invaluable to all of your campaigns.
Reactive Headlines that Grab an Audience.Headlines need to be descriptive. They have to convince users to click. Keep them practical, but exciting. Remember, Google can truncate long headlines. Make sure your headline is nice and short or, at the very least, provides needed information early in the headline. Shorter titles are also easier to share on platforms like Twitter. That said, if you have a great one, and it is long, you can try it out and track the results to see if it was an effective headline.
Understanding the Relationship Between SEO and Social Media.Stop viewing content and SEO as separate campaigns. While they need to be managed differently, they are ultimately integrated in the overall "machine" that drives the traffic to your site. SEO channels the technical endeavors of your content. The content itself is broader and holistic, ensuring your message is broadcast successfully, including those social media platforms.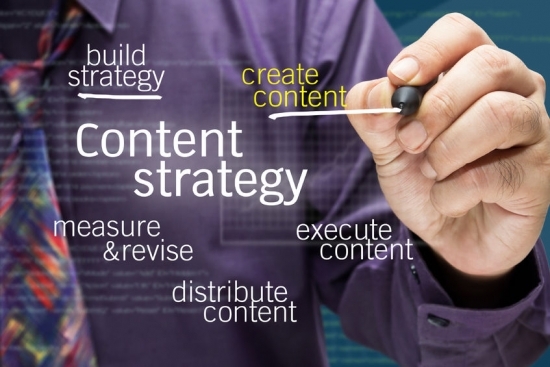 <<< The Experts Speak >>>
Thanks to the wonderful access that MyBlogU provides, we were able to solicit three mini-blog posts from experts in the SEO field. Here are their recommendations to improve your visibility with these very doable techniques (and tips).
---
David Leonhardt (President, THGM Writers) says…
Just two words: relevancy and authority. (OK that's three words if you count the "and").
You want your content to appear on websites that are relevant to your readers and the topic. This is not always the same. For instance, something relevant to the topic of real estate might be relevant to buyers, to sellers, to agents, or to movers.
You want your content also to be shared by influencers who are relevant to your readers and to the topic. You want blogs that are on-topic. You want Twitter accounts that are on topic. You want your content shared by relevant Pinterest, Facebook, and Google Plus accounts. You want links from on-topic websites, articles, and blogs.
You also want your content to appear on websites with authority. One signal is domain authority, which can be checked at moonsy.com. But, if you know your niche, you already know what websites have authority.
You want your content to be shared by influencers with authority, not just hobby bloggers and Tweeter with 562 followers. You want authority so that you can reach more people and so that the search engines see that you are respected by the folks that count.
A little about David Leonhardt (in his own words)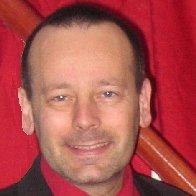 I've been doing content marketing since the days before ezinearticles.com (remember them?) was the best way to build an online reputation. Today, I focus on both the writing and the dissemination through social media and blogger outreach.
Twitter: twitter.com/amabaie
LinkedIn: linkedin.com/in/davidleonhardt
Website: thgmwriters.com
---
Lukasz Zelezny (Head of Organic Acquisition, uSwitch Limited) says…
First of all, make sure you understand the topic you want to write about in your content. I can write about SEO, Social Media, and online marketing. I wouldn't, however, write about aviation as it's not my area of expertise. Also, make sure you present your own point and whatever you want to share is useful for your readers. Then, remember simple SEO basics, like the following.
length – ideally 1,000 or more words.
images – ideally buy them or prepare your own (don't 'borrow from other websites or Google images). Include ALT and TITLE tags for each image and include the keywords you want, for ranking.
title tag – descriptive; start from keyword; make it readable for humans and shorter than 62 characters.
meta description – use something catchy which improves Your CTR (click-through rate); length of up to 150 characters.
use STRONG (<strong> </strong>) tag to highligh important phrases.
social media – once you are ready and the article is published, do a social media campaign on Twitter, Facebook, and Linkedin (you can use ViralContentBuzz, ThunderClap, HootSuite, Buffer, and more). Ask Your friends to participate in amplification (asking them to reshare).
A Wordpres plugin like YOAST will help you to make sure all social media platform pick up the right description line and thumbnail image
make sure your article is not an orphan – internally link to each article from other articles.
Append Link On Copy and SEO Smart Links – use both plugins if You are on WordPress.
Mashshare – use this WordPress plugin to leverage social outreach.
A little about Lukasz Zelezny (in his own words)

I am Lukasz Zelezny, Head of Organic Acquisition at uSwitch Limited, in London. uSwitch Limited is a UK-based price comparison website. Leading my team, I am responsible for the uSwitch.com brand's organic visibility, conversion rate, traffic, and engagement. I am a hands-on person, spending lots of my time keeping up-to-date with the changes in the technology of online marketing.
I started my career in 2005 and have since been responsible for the organic performance of many companies including HomeAway, Thomson Reuters, The Digital Property Group and Fleetway Travel.
Twitter: twitter.com/LukaszZelezny
LinkedIn: uk.linkedin.com/in/seomanagerlondon
Website: www.uSwitch.com
Personal Website: www.zelezny.uk
---
Adithya Murali (Community Outreach Specialist, Techwyse) says…
The foremost facet of the content marketing game is that you build exposure for you brand. For those who write a lot of blog posts and spend a lot of time crafting content, the first priority should be to get rankings that drive consistent targeted traffic to your blogs and setup funnels to convert those visitors, while keeping their needs in mind.
The best way to get consistent targeted traffic to your blog post is to rank it for a target keyword. And the best way to do this? Have your targeted keyword in your blog post's title. After that, putting it plainly, build links. Do as much blogger outreach as you can. Period. One thing to note here is that the number of links you earn is proportional to the buzz or exposure you are able to build for your content. And that just doesn't come through blogger outreach. Do social bookmarks, participate on relevant Q&A sites and forums, and submit to link roundups.
Our Facebook Image sizes and dimensions cheat sheet started bringing in tons of traffic only after we started manual promotion after the usual outreach. So build the buzz, and get those links.
Once you have the consistent stream of traffic coming in, it's time to set up funnels. Conversion or sales funnels are simply the process businesses follow to convert site visitors into customers. Each funnel needs to be tailor-made for each type of visitor. Imagine selling kitten mittens to dog owners. It simply won't work.
If you write a killer blog post on local search, the people reading that are likely to be interested in that specific topic. Offer them a free ebook on secret local ranking tactics or the best local citation sites. Get them to signup for your list. Provide an insane amount of value to those who signup. Then, finally, pitch and make the sell (i.e. conversion; close the deal). Again, the funnel has to be tailor-made for each type of visitor.
A little about Adithya Murali (in his own words)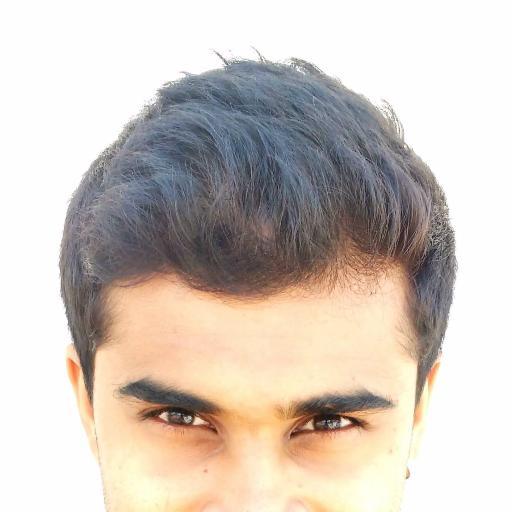 I am the outreach and content guy over at TechWyse Internet Marketing, Canada. When I'm not striking up conversations with bloggers, crafting content or running ranking experiments, I reverse engineer websites, and love to be proven wrong. (That last statement was a lie.)
Twitter: twitter.com/adithyamurali
LinkedIn: linkedin.com/in/adithya-murali-258241a6
Website: www.techwyse.com
Conclusion
There you have it. A list of 10 things you can start implementing today, as well as mini blog posts from those who have had proven success in that very area of expertise –> Content Marketing (and SEO)! So, what are you waiting for now? It's time to get moving (even for me!).
Latest posts by Deborah Anderson
(see all)