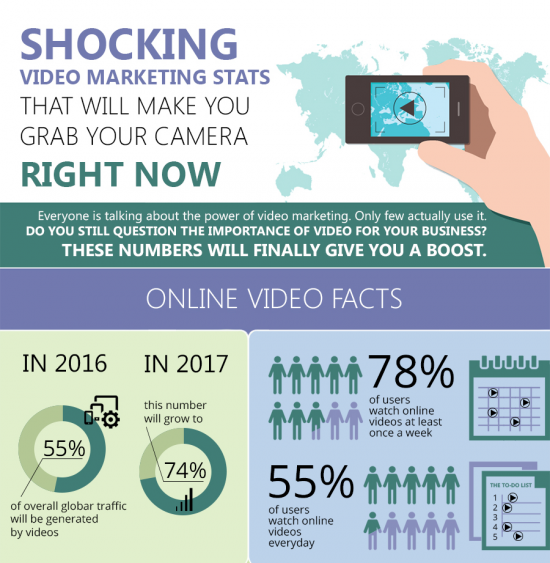 Everyone is talking about video marketing.
Only few actually do it, despite the fact that it's one of the most effective channels you can use to boost your business.
Are you thinking that you need a high-class video equipment to start?
Or still not sure if you need to include video content in your marketing strategy or not? Well, do you know that…
…video traffic will represent 74% of all global traffic in 2017?
…users spend 88% more time on pages with videos compared to ones without videos?
…80% of users memorize online video ads?
Hope these numbers will make you grab a cam and start filming your first video right now to get ahead of your competition.
Otherwise, check out this infographic by Texterra to learn other facts about the current state of video marketing and its future.
If numbers in it won't convince you, then… Nonsense, they will convince anyone.

You can find the original infographic here.