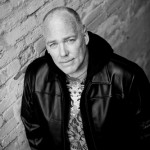 As independent writers, it sometimes feels as if we are lost in the jungle, far beneath the canopy where the light makes ordinary folk like us visible. We carry with us our backpack full of books, as it were—our canon—yet have no readers with whom to share our words. And no matter how extraordinary those words might be, if we (ergo they) cannot be found, who will judge their greatness? We are isolated.
Or are we?
If we are so isolated, how then can there even be a we? Indie writers are not alone in the forest because there are other indie writers! Yes, some are a thousand miles from civilized readers. The new authors; those poor souls who have isolated themselves, having unknowingly parachuted into the loneliest core of the deepest, darkest pits of the earth. By publishing that terrifying (yet exhilaratingly monumental) first book, they have become no one. Unheard of. Lost in the jungle.
But there are other indies out there with them. And some of those writers have been milling about, seeing how far they can get each night. Some have moved their camps miles and miles closer to the outside world.
Others are several hundred closer.
A thousand.
And some—yes a select few—have found their way out, most by using a machete, over time, to hack away the tangled challenges of obscurity and a compass—one well-earned and recalibrated again and again in order to zero in on their intended audience.
The point is if we, the isolated ones, begin to depend on each other, and we work as a network of not just writers but readers and communicators—then there is a chance for us all. If we read each other's work, if we help edit and proofread and suggest, then the word slowly begins to spread. If we socialize our efforts—if we Tweet and we Facebook and we Link IN and Blog OUT—then the word spreads even faster.
Like the old bucket brigades, used to put out fires one pail of water at a time, we can act as a human (author) chain and word of our work can move, albeit slowly, from the middle of nowhere out to the fringes where the masses of readers live—out into the glorious light of the book market.
It is called cross promotion—authors helping authors; writers touting writers. We all need the same thing: readers. And trust me, there are plenty of readers for everyone, because readers—like the tanks in our cars and trucks and motorcycles—need frequent refueling. The individual reader needs new books faster than any individual writer can possibly produce them. We cannot write as fast as they read.
So there are enough readers for us all. We just have to get to them. And the only way we are going to accomplish that is to befriend each other. If instead we choose to turn our backs on our fellow indie writers, we will be no closer to the realm of the readership than we were before. In fact, we will be more distant, for it helps our own writing more to join and to be part of the team and it poisons our pen when we sulk off to the dark caves and empty tunnels and write to ourselves.
Share the workload. When one writer tires, pick up the slack. Raise a barn with the hammers of a hundred instead of just one.
CROSS PROMOTE. It works. It works because through camaraderie and amplification and economies of scale, we are stronger, louder, faster, and so very much more formidable.
And our works will be read.
Latest posts by R.S. Guthrie
(see all)