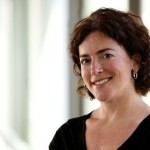 Whether it's your own blog, your client's website or the Facebook page for the company you work for, it's not fun getting negative comments. It makes us feel all sorts of emotions from anger, to hurt and even lack of confidence.
I used to watch one person try his best to sabotage a ski resort Facebook page where I live. It was like a train wreck – I would keep going back to see what he had posted that day, and what the resort was doing about it. His negativity did nothing to influence me, as a community member. I saw him for what he was – a negative force, who made me laugh every day (at him, not with him).
The resort community manager rarely honored him with a response. And it didn't seem to affect engagement outside of that. One day, he just went away. Unacknowledged, he eventually grew bored and moved on.
On the other hand, there are certain comments and questions that cannot be left unacknowledged on your page.
There are plenty of articles out there on how respond and whether or not respond. But it's not as easy it sounds because there is typically at least more than one person involved when in the approval process, and not everyone is going to agree on how to react.
It is important to implement an internal response system so it doesn't take three days and 1654 emails to decide how to respond to, for example, one lousy comment it took some heartless bastard 30 seconds out of his life to post. You know you don't want to leave it unacknowledged, but it's taking 3.2 man hours and 679 kb of your organization's time and resources to resolve.
Add that up for every single negative comment you get, and these things can start to get expensive.
Having an efficient system in place allows your team to easily resolve the issue within a few hours of the incident (at most) and everyone can move on to the productive work in which they were engaged.
Create your talking points. Your probably already have an idea of what your detractors say about you. If you have a handful of common arguments, write up a list of responses, get them approved internally, and keep them handy for your community managers.
Assign a small team to approve. Keep it simple. Establish a small committee of two or three people responsible for approval. The community manager should take the comment, with a suggested response and circulate it the committee who can quickly and approve or edit the response. When you send it out to 8 people, you get 8 responses back that all differ, or, you get 5 responses back that all differ, and wonder whether or not you need to wait for the 3 silent people. And chaos ensues.
Set a chain of command. If there are more than two or three people who need to approve – say you are in a highly regulated industry, for example, then create a chain of command to simplify the process. Get it approved by your first round of people, then submit to your regulatory or legal counsel to make sure you are compliant. Done. Post and move on. Keep the numbers small.
Set the ground rules for the approval communication. When you're in this approval process, cut down on email chatter by staying away from open-ended questions. The community manager supplies a suggested response. The approval committee should offer specific revisions if they are needed. Responding with, "we need to come across more sympathetic" only serves to initiate another round of emails needing another round of approvals. Edit specifically, bounce it back, and move on.
Lastly, be sure and ask your community managers to keep an accounting of the frequency and types of comments you are getting. If there are organizational issues to address, then do so. If it's just trollers, they'll go away.
This should take some of the pain away from those negative comments. What would you add?