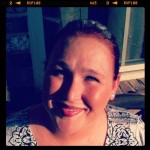 I've been active on the major social media platforms for roughly a year and a half, and I've already discovered the wisdom in quality over quantity–particularly on Twitter. If I followed rookie protocol, I could easily increase my number of followers, but I've followed intentionally instead of freely. I'm currently sitting happy with 9100 followers and following 4100. I am slowly building a quality feed, and this has worked great for me.
Many Twitter users would argue I am not getting the most out of my social media experience, but I disagree wholeheartedly. My Twitter experience is more engaging, more personal, and far more impactful than it would be if I followed everyone who followed me.
Here are 5 reasons I intentionally follow less on Twitter, and why I'm comfortable taking things slowly:
I don't do follow for follow or #teamfollowback
These are people who are generally on Twitter simply to build numbers. They rarely interact with their followers unless it's a fairly useless grouped bunch of @ 6 random people people via "Lazy Shout Out" or other impersonal Twitter tool. If you're trying to promote your product, service, or website, these followers are time wasters, because they are NOT paying attention to anything you tweet.
I don't follow those who haven't hatched from their eggs
Many of these followers prove to be bots or spammers, and they usually have nothing revealing in their bio (assuming they even have a bio, which is rare). I'm willing to entertain the idea of following someone with an avatar of their cat, guinea pig, or something otherwise impersonal, but they better have a good bio, a ratio of interaction, and some killer tweets.
I don't follow people who have sucky tweets
I refuse to use any automatic following service like Tweet Adder, and I personally check each person who is following me. I review their last 20 tweets or more, and if they're lame, I won't follow them back. I prefer to follow and interact with people who aren't annoying me with inane tweets.
I don't follow political freaks, religious zealots, or hate mongers
I don't have any qualms about what political party you follow or who you choose to worship and how, but if all of your tweets are about how great your political party/religion is while slandering others, I'm simply not interested. If you fall into a hate group of any kind, I'll pass. Why ruin my Twitter experience with such intolerable nonsense? This is rhetorical, of course.
I don't follow the "Out for only myself" people
If your tweet stream consists of solely links promoting your book, Youtube video, business, or anything else without sharing anything from other people, my assumption is you're a selfish jerk. This is an impossible follower relationship, and I'd rather just not go there.
As a consequence of my decision to be choosy, I have less followers, but Twitter is an awesome experience for me. I connect with like-minded individuals, have truly meaningful conversations, and I glean great information from what they have to offer and vice versa. It pays to be selective, because if I weren't, all joy would be sucked out of my tweet stream, and I'd probably abandon Twitter. And that would be sad.
What about you? Do you have criteria when choosing who to follow, or is it a free-for-all in hopes your information gets spread across the Twittersphere? Share  your thoughts in the comments!
Latest posts by Amberr Meadows
(see all)