You would be hard pressed to find anything the social media hadn't had at least some impact on. From the early days of Friendster to the modern days of Twitter, we have seen the whole of the world become more connected with the introduction of these communication marvels.
One particularly strong example of this impact is the travel industry. Two elements to travel have changed a lot with the invention of social networking. First, we have a switch in how people plan and book their trips. Second, we have the way they share details and stories about their trips.
Travel Booking Made Social
Perhaps the most striking way that we have seen social media change travel has been in how people find deals. It used to be that you had to go to a travel agent to book a trip. Finding a discount could take a lot of searching and negotiation, which came out to a lot of time and energy spent.
Today, deals are a search away. But social media has made the process even simpler. Just simply following a travel company, such as an airline, hotel chain or package vendor, can be enough to get you serious discounts on vacations. Companies are not coming to the consumer via social media, rather than the other way around.
Social sale sites, such as Groupon, are also changing things. Every day they post a special deal in someone's local area. Not long after the launch of their first site, they came out with a travel version as well.
Travel Storytelling Made Social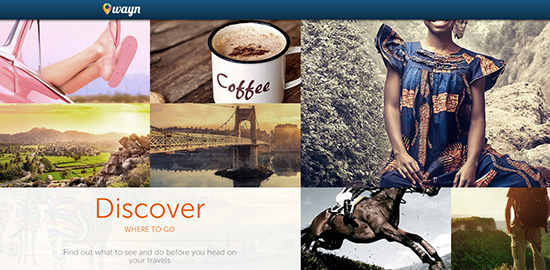 The way people tell their travel stories has been just as drastically changed. Gone are the days of travel slides. Now it is all on social media, and you can tell a more in depth story than ever before. From posting pictures in albums, to telling people exactly where you are or what is going on while it is happening, there are plenty of options. You can even take and upload travel videos to sites like Facebook through your phone.
Once those details have been shared with loved ones, they can be shared with their lists. They will also come up on news feeds when they like, comment or share anything from your storytelling albums.
Pinterest has become an often used tool for travel photos. They will either link to third party photo accounts, or more often to blogs where the traveler has written about their experience in any given country, city or region. If you want to make a name for yourself as a travel blogger, this is a great way to do it. Travel photos are some of the most shared on the site.
Social Networks For Travelers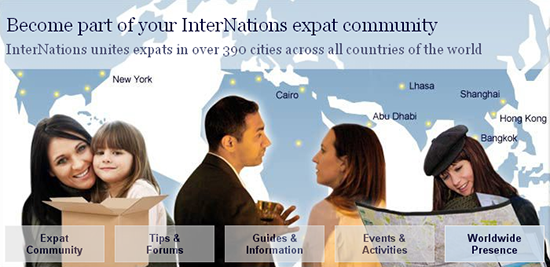 In addition to the traditional social networks, there are also some that are just for travelers. You can find travel buddies, couchsurfing opportunities, guides, new friends, or just learn about an area before you get there.
What makes these so valuable is that they provide a crucial resource: other travelers. The best way to get a look at a place as a tourist is to hear from people who have already been there.
Travel Mag lists some of the examples of travel oriented social networks: Tripatini, WAYN, Internations (for expats), and Couchsurfing.org.
Using Social Media as a Traveler
All of these benefits are available to you as a traveler to plan the perfect trip, no matter what style you are looking for. A couple of tips can help you out.
Sign up for social deal sites and keep an eye out for travel deals. Groupon, Living Social and Google or Amazon deals are all possibilities. They will send you emails daily, as well.
Like the Facebook page and follow the Twitter profile of any travel companies you use regularly. The best ones are definitely airlines, which frequently post special promo codes for discounts, free upgrades and other flying deals.
Join a few travel social networks and make friends. There is a wealth of information out there from people who have lived in or traveled to the region you are visiting. If you are going to another country where there is likely to be a culture shock, this is especially important. You can get tips on behavior and what to look out for from people who are experienced.
Have some tips for travelers using social media? Or maybe you have noticed an interesting change that has occurred since the travel industry began using it? Let us know in the comments.
Image Credit: 1.
Latest posts by Michelle Fach
(see all)