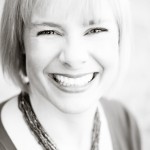 The most effective way to improve your employment outlook through social media is to network on LinkedIn.
I don't think it's a secret that social media can be an incredible resource for job seekers. Every day new statistics come out about the effect social media has on the job seeker market.  And yet Jullien Gordon, in his article 50 Job Search Statistics Job Seekers Need to Know states that while 79% of hiring managers are researching their candidates online, only 7% of job applicants were concerned about their online reputation.  You have to be online, and if you are a job seeker, you have to be on LinkedIn!
The first thing you need to do is set up a fully optimized LinkedIn Profile.  But the second step is networking.
Find the People that Matter
Who are "the people to know"? Who can help you get your next job. Whether its finding a mentor or coach to cushion your entrance into a company or industry, an influencer to rub elbows with, or the recruiters, hiring managers, or executives who can hire you, LinkedIn helps you find exactly who you're looking for.   Not only that, but LinkedIn will show you how you know them and how to reach out to them!
 Let's look at three ways you can find these people
Advanced Search
Skills
Company Search
LinkedIn Advanced Search
The first way is to simply use the LinkedIn "advanced search." This is available for both free and paid accounts. On the top right-hand side of your screen, next to the "People" search screen you'll see a hyperlink that says "Advanced" Click on that.  It will bring you to a new search screen with specific fields you can utilize to find exactly who you're looking for.
You can search by keyword, name, location, title, company and school.  So you can search for a "type" of person in the keyword field ("HR or human resources") in a specific company (IBM or Dell) in a specific location (90210 or Beverly Hills). You can look for people by name if you have it (this is where Google comes in handy) or see if your old college buddy might have an in at a company you want to work for.  You can see who currently holds (or better yet – used to hold) the job title you desire in a specific company or industry.  You can even save those searches so that when new results begin to show up in the search algorithm, LinkedIn will email you those results.
This is a great way to stay on top of the types of people who can help you get your next job. Then all you have to do is click on the name of the person you want to reach out to, and send them an invitation (be conservative with this,) get introduced to them, send them a message (if they are a 1st level connection) or pay for an InMail.
Relate your Skills – Skills Search
The second thing you can do is use the Skills section to find Influencers to mentor you in your industry or skillset. Skills is found under the "More" tab in the drop-down box.   Simply click on "More" and then "Skills" and type in the skill or area of expertise that you have or are interested in. Some search options will appear in a drop-down box. Choose the one that's most relevant for you.
This will take you to a new page and on that page you will see a list of professionals with your skillset.
Now you can click on their name and LinkedIn will show you how to communicate with them; either by inviting them to connect, by sending them an InMail, by getting introduced through a connection, or joining a group that they're a member of (so that you can send them a message yourself). If you can get one of these people to mentor you, you're ahead of the game! But it the very least, it can never hurt to be associated with influencers in your industry.
Where do you Want to Be Everyday? – Company Search
Finally, you can research employees of the company that you're interested in. In order to do this simply click on the "Company's tab," type in the name of a company you're interested in. (You can also search by keyword for a type of company or industry.)
When you find that company, you will see a button that says, "Follow. "  Click on that, and then click on "Settings". These settings will allow you to:
Know when employees are promoted or leave the company.  (Maybe someone with the job you're hoping to fill just left the company. There might very well be an opening for you if you act quickly.)
See which employees are either in your network or are in LinkedIn.  If they're in your network, then you have a chance of communicating with them.
See when a new job has been posted.  (And have them mailed to you)
Receive Company network updates.
And you can have LinkedIn send you an email with all this information either daily or weekly.
Of course you will also see employees of the company who are on LinkedIn and in your network.  Some might even be college alumni, which is usually useful when reaching out to a stranger because at least you have something in common!  These employees often include members of the HR team, executive staff, or people who have your job. You can also see who has left the company, and who has been promoted.  These might be excellent folks to contact, so you can get some insider information:
Is this the company you want to work for?
Who really makes the final decisions?
Who really should you contact in order to get a job, or improve your chances?
So these are three quick and easy ways to find the key people that you need to be connected with on LinkedIn. Insider information is the best information to have, and LinkedIn gives it to you on a silver platter. If you know how to look for it, and if you know what to do with it, there's nothing left but to just do it!  It's all about who you know, and LinkedIn not only show's you who you know, but how you know them and how to reach out to them!
Do you have more questions about using LinkedIn to meet exactly the right people? Here is a short excercise to sharpen your detective and networking skills: use the methods discussed above to connect with someone on LinkedIn who you think can change your future. Don't just cold call them, network until you can get an introduction and get off on the right foot.  Let us know how it goes in the comments, and keep on Linking!
Viveka Von Rosen hosts #LinkedInChat on Twitter every Tuesday night at 8 PM EST.
Latest posts by Viveka Von Rosen
(see all)