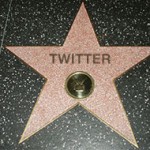 Celebrities are no strangers to social media and while there are many platforms for them to pursue, Twitter seems to be one of the most widely used. Not only is nearly every known celebrity on Twitter, many of them actually Tweet from their own accounts. Part of Twitter's lure is the fact that average users are on the same level as Chad Johnson, Conan O'Brien and even Barack Obama.
However, there are some problems that arise when you mix the spotlight with direct communications with the public. No one knows this firsthand quite like the following celebrities. Here are some cases of celebrity social media gone wrong.
Justin Bieber Phone Number Prank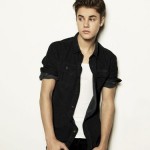 No stranger to Twitter scandal and hoaxes is Justin Bieber. This week he got himself into a little hot water by Tweeting what was supposedly his phone number with the last digit missing, asking his 19 million followers to "Call me right now." Well, as one could only guess, this led to countless Bieber followers filling in the blank for that missing number and discovering two digits that led to real phone numbers. One of those, a Texas man named Kent who declined to reveal his last name, says he has been turning away thousands of Bieber callers since the incident and is considering legal action.
The other number belonged to 81-year-old Dilcie Fleming who says she doesn't plan to sue Bieber but would like an apology and some concert tickets for her great-granddaughter. "She's in love with him," Fleming told CBS. Let's hope the Bieber camp sends her some backstage passes, too.
Spike Lee Tweets Wrong Address for George Zimmerman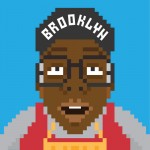 Also this week was a not-so-funny "oops" moment when Spike Lee tweeted what he believed to be the address of the shooter in the Trayvon Martin case. One big problem- he had the wrong address. Lee actually tweeted the Sanford, Fla., address of Elaine and David McClain, who coincidently have a son named William George Zimmerman.
Lee has now reached a monetary settlement with the elderly couple who are no relation to Trayvon Martin's shooter and whose lives Lee put in danger by Tweeting this info. While we can understand Lee feeling passionate about the shooting of Martin, what was he thinking posting that address in the first place? Even if it was the address of Zimmerman, what did he hope to accomplish? Social justice? The case has sparked riots and protests all over the country. You're dealing with dangerous territory when you make the address public.
Lee apologized to the couple via Twitter saying: "I Deeply Apologize to the McClain Family for Re-tweeting Their Address. It Was A Mistake. Please Leave The McClain's In Peace."
Ashton Kutcher Twitter Mistake- Joe Paterno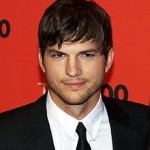 However, the two celebrity Twitter mistakes from this week are certainly not the first or the last we will see of this kind. Ashton Kutcher is no stranger to twitter controversy but his last foul-up took it so far that he stopped managing his own Twitter account and now has "advisors" to help ensure he doesn't put the proverbial foot in his mouth.
In the wake of the Joe Paterno case, in which Paterno was fired, Ashton tweeted: "How do you fire Jo Pa?  #insult #noclass as a hawkeye fan I find it in poor taste." Instantly, he was attacked by followers and non-followers alike for his comments. He claimed he didn't know the full story.
Roughly 30 minutes later, Kutcher removed his original tweet and posted, "Heard Joe was fired, fully recant previous tweet! Didn't have full story. #admitwhenYoumakemistakes."
Kasey Kahne Creates Uproar in Breastfeeding Community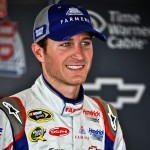 It pays to think twice before you hit the "send" button on that tweet, and no one knows that better than Kasey Kahne. Known in social media circles for his callous breastfeeding comment that incited an uproar, Kahne became well aware of what a "viral response" constituted.
NASCAR driver Kasey Kahne tweeted: "See a mom breast feeding little kid. Took second look because I was obviously seeing things. I wasn't!" He followed that with: "I don't feel like shopping anymore or eating."
There were also tweets that included a description of what he saw with the hashtag #nasty and another Tweet which used a profanity to refer to a woman from Minnesota who criticized him but these were quickly deleted in a now-you-see-it-now-you-don't trick of the eye. But the Internet never forgets and young Kahne learned his lesson the hard way.
He defended himself by saying that it wasn't breastfeeding that he has the problem with but rather the mother's choice of when, where and how she did it. That might have been a reasonable opinion had he not blasted it across his 10K fans in such a crude way. He later used Facebook to post an apology     and added, "I respect the mother's right to feed her child whenever and wherever she pleases."
Young Money's Tyga Causes Riot after No-Show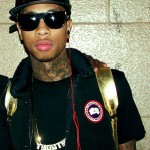 Here's another case that first happened outside of social media but in which the celebrity's response came via Twitter. Young Money member Tyga is all the rage with young people today but he incited a riot in January when he didn't show up at a schedule appearance. It all happened in San Diego where Tyga was accused of being a no-show and the packed house full of teens (estimated 1,200 people) started rioting.
The audience at the World Beat Center destroyed the venue, broke walls, floors and other property. Private security was unable to calm the unruly mob and San Diego police were sent in to control the situation. Tyga later went to Twitter and said he wasn't an intentional no-show, although many fans didn't believe him:
They Shut the spot down before I walkd in..to all my fans I'm back in San Diego for the careless world tour..in feb!!! I got y'all
San Diego its F**ked up when Fans Are Lied To. Im real with my shi..I work hard and never will i do yall wrong..
Im puttin together a FREE SHOW in San Diego on The #CarelessWorldTour in Feb. Without Fans I Have Nothing. I luv yall #TT
These are just a few examples of celebrity foul-ups. What are some of your favorites? Do you feel that celebrities should be held to a higher standard since they know they have many people looking up to them? Should they fact-check their Tweets and social media communications? Should they filter what they're really thinking if it isn't appropriate for a broad audience? Or are they people just like everyone else who should be left alone to Tweet whatever they please?
Whichever side you're on, one thing is certain: you reap what you sow, celebrity or not, so think before you tweet.
Latest posts by Lisa Clark
(see all)