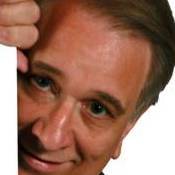 The past several years have seen an incredible growth in social networking. Ten years ago people would have never been able to imagine the impact that sites such as Facebook, Linkedin, Pinterest, and Twitter would have on the lives of so many people all over the globe. Social networking has allowed the world to become more connected than it has ever been.
Connections are Key To Your Business Growth Online
This connectivity opens countless doors for all kinds of networking. Businesses are relying on these sites to connect with new clients or people on the other side of the world. Schools post event schedules, and communities discuss local news. Information is readily available and accessible.
Pinterest is one of the newer social networking sites. Unlike Facebook and Twitter, Pinterest does not rely heavily on text. Instead, it acts like a virtual corkboard. People "pin" images that they like or relate to in order to share these images with friends and followers.
As with any social networking site, Pinterest is great for keeping in contact with people that you have made connections with. When you meet someone at a conference or assembly, it is important that you keep in contact with him or her afterwards. Pinterest can help you to do this.
Be Attractive to Your Target Prospect
People are always impressed when you can discuss something that is important to them. Pinterest can help you to break the ice by providing ideas for ways to start up a conversation. Perhaps a person that you are meeting pinned something that you were intrigued by. Discuss it. Ask questions. Let the person know that you are genuinely interested in what they have to say on the subject. This will not only get you talking, but will also make you memorable.
Pinterest may take a little getting used to because it relies on images rather than text, but it is really a very simple site to use. The most important thing to remember to do is to create categories to help organize your images. When you sign up for Pinterest, you will notice several categories that are automatically named for you. You may change them, delete them, or add more. Organizing your images into categories will make your Pinterest profile more accessible for the people who follow you, and will make your Pinterest strategy more successful.
Relationships Are More Profitable Than Transactions
Building relationships is essential in networking. Pinterest is ideal for this. Pinterest networking allows you to build a human network and target your marketing. For example, you may notice something on a contact's Pinterest site that you could share. This is how Pinterest marketing works. It allows you to have more information about the interests of the people that you are networking with. Social Media Marketing is rarely about the quick sell, and it's quickly becoming mandatory if you want to do business. Pinterest is an interest-based savior that could help some salesmen who have lost their way get social again.
Your social media strategy can make the difference between successful and unsuccessful networking. Social media sites make connecting with people much easier. Following people on these sites and attracting followers is the perfect way to get to know the people that you want to network with as well as allowing them to get to know you. In this day and age, social networking sites such as Pinterest are essential for.
Latest posts by Warren Whitlock
(see all)