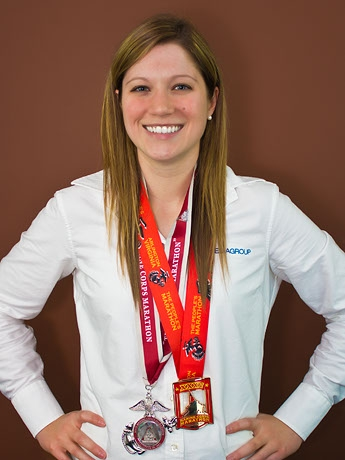 Social media can either be a blessing or a curse for business. No matter how carefully you plan out your social media strategy and regardless of the types of tools you use to analyze and monitor your social media activity, mistakes can happen.
The important thing to keep in mind if you find yourself in an accidental social media blunder is that the mistake is often not as important as how you handle it. Here are five examples of social media crisis, and the steps each organization took to remedy the situation. As you'll see, it's easier to avoid these situations in the first place. Preventive measures can save you a lot of headache, but you need to have a contingency plan in place for handling the mandatory PR just in case.
Don't Use Fake Social Media to Cover Up Your Mistakes
You'd think that this one would be a no-brainer, but some businesses will resort to underhanded tactics to try and execute a quick fix. In July, Chick-fil-A was at the center of a media firestorm after the company's founder made his stance on gay marriage public.  While the announcement that the founder of the company sided with traditional marriage wasn't entirely shocking, soon consumers were talking about the real reasoning the fast food chain pulled its Jim Henson's Create Shop Puppet toys from its kids' meals. Chick-fil-A claimed they removed the toys due to potential safety issues but critics argued it was due to the fact Henson's organization didn't agree with Chick-fil-A's stance on gay marriage.
So how did Chick-fil-A respond? By allegedly setting up a fake Facebook profile to defend the company's decision. While the company denied setting up a fake account under the name Abby Farle to defend their stance, critics quickly accused the fast food company of creating the account, pointing out the profile picture was taken from stock photos and the profile was only created hours before the young lady rushed to the company's defense on their Facebook page.
While no one can say with absolute certainty that Chick-fil-A did create the account, the lesson here is that if you're going to defend your company on social media, do it honestly – and from a real social media account. Defend your company's decisions tactfully and understand that if you are dealing with a highly divisive topic, you might receive some backlash. However, honesty will always be the best policy when it comes to your company's stances on social media.
Mistweeting From a Professional Account Instead of a Personal Account
In 2011, a Red Cross employee tweeted from the company's professional Twitter handle: "Ryan found two more 4 bottle packs of Dogfish Head's Midas touch beer… when we drink we do it right #gettngslizzerd." The employee likely did what many of us have done before: send out a quick tweet without double checking for spelling, grammar – or that they were accidentally tweeting from a nonprofit's verified account?
What many companies likely would have done in this instance is simply delete the mistweet and cross their fingers no one really noticed. However, the Red Cross did the smart thing and instead owned up to the mistake and used some humor in the situation. The Red Cross replied, saying: "We've deleted the rogue tweet but rest assured the Red Cross is sober and we've confiscated the keys."
As an added bonus, the hashtag #gettngslizzerd that the Red Cross employee used gained popularity and the Red Cross actually received extra donations thanks to their handling of the social media blunder. Even Dogfish Head (the beer mentioned in the rogue tweet) decided to help increase donations after the unintentional mention, and several of Dogfish Head's followers also followed up with donations of their own. (You can see some Twitter reactions here.)
Jokes Made in Poor Taste
We've all made the occasional joke that's fallen flat, but it's another thing when you make a joke that's either in poor taste or downright offensive. While that may seem common sense, apparently the social media folks over at Kenneth Cole missed that mark last year. In February during the Cairo uprising, the following was sent from the Kenneth Cold Twitter account: "Millions are in uproar in #Cairo. Rumor is they heard our new spring collection is now available online at … – KC." Needless to say, the reaction from fans was less than favorable.
Cole later apologized for the tweet, recognizing the message was sent in poor taste. While an apology is really the only thing that could pacify some of the angry fans, a general rule of thumb should be to try not to capitalize on political unrest or violent deaths to promote your business or its services.
Sending a Tweet out of Anger or Frustration
Anger and social media do not mix. If you own a business, people are bound to have complaints or suggestions for changes that need to be made to improve a product. Unfortunately, you'll need to learn to take these "suggestions" with a grain of salt and not let them get under your skin. If fans are complaining about issues with a new product you sent out or don't like a certain feature on the latest model you just released, don't be surprised if they let you know on social media. However, you shouldn't feel compelled to let your fans know just what you think about their opinions.
Unfortunately, the social media team over at The Redner Group didn't exactly get this message. The Redner Group was handling the publicity for a new release of the Duke Nukem game and took to their Twitter profile to let reviewers know that negative feedback would not be taken too kindly. The Redner Group tweeted: "#AlwaysBetOnDuke too many went too far with their reviews…we r reviewing who gets games next time and who doesn't based on today's venom."
Sure no one likes to hear negative things about their products, but threatening reviewers for leaving an honest opinion? That draws the line. The game publisher responsible for the Duke Nukem game, 2K Games, fired The Redner Group after the incident, saying they wish to maintain a respectful relationship with the press.
Instead of flying off the handle and responding out of frustration, The Redner Group could have welcomed the criticism, as harsh as it sometimes may be, and thanked reviewers for their feedback. There could have been valuable suggestions in the feedback to improve the game. Shutting down responses and ignoring feedback wasn't the best way to handle the situation, and threatening reviewers not to leave negative feedback didn't help the company either.
Ignorance is Never an Answer
Social media profiles are often a good place for a brand to easily disseminate information, but they also represent a sounding board for your fans. Good or bad, your followers on social media will let you know what they think about your brand and its actions. In the midst of controversy, one of the worst things you can do is leave your social media profiles unattended. Home improvement store Lowe's learned this the hard way at the end of last year.
Lowe's allegedly pulled advertising on a TLC program called "All-American Muslim" after the Tampa-based Florida Family Association complained to Lowe's about the company's decision to advertise on the TLC program. Lowe's took to its Facebook page to post information acknowledging their decision to pull ads. While Lowe's gets props for being straightforward about their decision, their response on the matter was left unattended over the course of a December weekend, racking up more than 23,000 comments, some of which contained openly racist and offensive remarks. Lowe's later deleted the comments and followed up on the matter, saying they wanted to let the debate continue on transparently in social media.
Whether they wanted to let the conversation run its course naturally or if they just used it as an excuse to take a holiday from social media, leaving the page neglected all weekend turned their Facebook page into an open forum for heated debate. The lesson learned here is a company can't just put their head in the sand and hope that issues will be resolved by leaving them alone. While Lowe's was smart about being upfront with their advertising decision, they should have been paid more attention to what was being said on their Facebook page and tried to police the offensive comments as much as possible.
Which social media blunders come to mind when you think about the PR responses that either save the day or drive another nail in the coffin? Have you had a similar experience? How did you handle it, and how did it turn out? Share your thoughts and comments in the comments below.
Latest posts by Amy Moczynski
(see all)