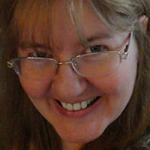 What sets blogs apart from traditional print or broadcast media is their real-time interactivity. Blogs are, in a sense, the topic statement in what once would have been a forum post.
The conversation has moved out of traditional forums and into a new realm that uniquely reflects the blogger's personality and interests–an open salon where likeminded Internet travelers can discuss and debate the blogger's topic du jour.
Beating your Blog to Death
Today, it seems that the salon has become focused on the room itself, rather than on lively conversation. Many small bloggers take "write what you know" to heart; they write about the same tired "rules," "tricks," and "tips" of blogging and SEO, having spent their time in front of a PC monitor trying to figure out how to squeeze a living from it. They gamely write as if they actually have figured it all out.
If spam blogs – "splogs" – are the tacky billboards littering the Information Superhighway, these small niche blogs are the Internet's tourist traps, where validation is measured in Facebook "Likes" and social media shares. The traffic keeps rolling by as drivers search for ways to cram more cars on the highway and still drive faster. But getting them to stick around for conversation, long enough that they might want to buy a cup of coffee and a slice of pie, is getting harder and harder, as this niche cannibalizes itself.
Of Blogs and Day-Glo Dinosaurs
When all the focus is on traffic metrics, it's easy to overlook the fact that clicks can be bought – and traffic can race by at 90 miles an hour without ever stopping at the tourist trap to see the 60-foot, Day-Glo dinosaur built out of polystyrene coffee cups. They don't stop in at the salon for coffee, a slice of pie, and a lively chat about tacky, pop-culture icons like Day-Glo dinosaurs. They don't buy the eBook on The Hidden Secrets of Day-Glo Dinos.
Before long, the Day-Glo dinosaur and its coffee-shop salon – the blog, itself – is irrelevant, unloved, and falls into disrepair. And those folks whizzing by at 90 miles per hour? They're not doing a thing to pay for its upkeep. The more we remove genuine social interaction from social media, the easier it is to drive faster and ignore the ads that help to sponsor the creation of the interesting, offbeat, original content we crave.
I can see this leading us back to a 1990s model of "commercial online services," where for a monthly fee, users of the Internet get a slicker but limited experience in exchange for fewer ads. Something like cable TV, where paying customers and a small handful of sponsors control the conversation. Can we afford the value we've come to expect from a "free" Internet, if it goes back to a subscription model or pay-per-view?
I think small bloggers can make a difference – and can help keep the Internet free, or at least low cost – but they will need to hold up their end of the bargain, offering original, conversation-sparking content that real readers want to read and treating visitors like potential friends and customers instead of "traffic." Let's keep the "social" in social media.
Holly Jahangiri is Running a Race: Relay for Life
I know from experience that one of the most deserving charities in existence is the American Cancer Society. They are indispensable to cancer patients and their families, and you won't find a cause more charitable. Every spring ACS has their annual Relay for Life. As a cancer survivor, Holly has taken it upon herself to help others beat cancer too. Social Media Sun supports Holly and her race against cancer, and you can too. Donate to Holly's Campaign, and help others get better. You never know, this could be a donation to yourself or your family.
Latest posts by Holly Jahangiri
(see all)