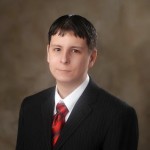 One of the more confusing aspects of quality content production is finding your online voice. Having a specific and consistent online voice is always a guideline given by editors when you guest blog, and you'll often see voice cited as the strong point of some of the most successful bloggers.
When you try to explain it, you'll often fall short. It's the equivalent of explaining melody in music. You can't give a good explanation of melody without identifying, and defining, both pitch and rhythm.  Continuity, coherence, cadence; you need to have a thorough understanding of lots of concepts if you wish to define melody, which in its simplest terms is the music's voice (quite a coincidence huh?).  It's hard to put your finger on, but you know it when you see it. You also realize the importance in its absence; you miss it when it's gone.
Your Brand, your Goals and your Audience
Before you write anything you should take a look at your brand and your goals. If you are writing for an established business, you will be expected to conform to a certain pre-existing essence. If you're starting fresh, or simply trying to define your online voice for the first time, you won't have to consider such things.
If you're selling cars, you want to convey confidence and trust. People like to buy dependable cars, so all the copy on your site should lend itself to dependability. You're also trying to sell the cars, so you'll want to use a tone that will lead the reader to make quick decisions, and eventually complete a purchase. You have the ability to make those decisions for the reader, but if they don't trust you, they will never buy anything.
Most importantly, you'll need to consider your audience.
Brainstorm to Get the Bigger Picture
How would you describe yourself? Are you lethargic, quiet and deliberate? Are you anxious, intelligent and well intentioned? You have a personality, and the same descriptive adjectives should also apply to your website or blog.
An exercise I recommend for all bloggers is making a list of four to eight words that specifically apply to your blog. Make sure to consider your audience, purpose and any branding you have in place. On the Social Media Sun we like to put off vibes that are inviting, friendly, educational, and respectful. These tenants outline our whole existence, and even though we allow some well-known bloggers to adopt their unique voice in their contributions, we always stay true to the principles that are even apparent in the design itself.
Start off by listing four words that outline your brand, four words that describe your audience's expectations and four words that describe your purpose. After you compromise between these three lists and boil your final list down to eight words, think about the level of professionalism your audience will expect. LinkedIn expects users to behave professionally, but Facebook demands a level of intimacy that most people only allow close friends to experience.
Tone and Voice: Kicking or Screaming?
Many bloggers find the subject of online voice especially difficult because it's easy to confuse with tone. For example, my accent is dominated by a long southern drawl. However, there is a major difference in how I come off that is related to my mood. If I'm angry, anxious, sad, or ecstatic, my voice stays the same, but my tone changes.
In writing, tone reaches past your mood. A good writer is aware of their mood, and also looks for cues in the mood of their audience. In the extreme, the best writers know not to write an overtly happy piece about the death of a celebrity. In a more subtle instance, the tone can be the difference in expressing opinions and delivering news.
Just to give you some context, here are two pages on the same website, SparkTop.org, whose primary audience is children with learning disabilities. The About Us page uses a tone that is obviously targeted at adolescents, but the information on the Parents page conforms to an entirely professional tone. Both pages however stay true to the brand, being respectful to the learning disabilities of the children who frequent the site. The voice is still considered consistent, but the change in tone is both expected and appropriate. It's subtle in terms of emotion, but it's obvious and can be easily related as an example of different kinds of tone.
Multi-Author Blogs
Develop Voice Standards
To make sure that your site displays some level of consistency, it's important to elaborate on your expectations. Create a guide that lists your descriptive adjectives, an explanation, appropriate words and phrases, and some tips on adhering to the standards. Each writer will bring a different level of themselves to their contribution, in fact that's preferred, but you can achieve a general consistency with this type of minimal direction.
Social Media Sun
Being a multi-author blog, Social Media Sun has developed a formula for consistency that also allows individual writers to maintain their unique voice in the process. We want all of our content to be unique and authoritative. Each guest writer needs to consider their own persona and decide on two or three descriptors to round out their voice that will be exclusive to their contributions to the site. Jason Falls could be considered unique, authoritative, honest, relatable, and smart. Gini Dietrich's guest spot on the other hand is unique, authoritative, genuine, nice and easy to digest.
Inclusive, Aware and Respectful
No matter how you present your content it will be possible to draw some level of readership online. Being controversial may draw a crowd if you hit the right buttons, but is that one of your long term goals for your blog? It doesn't help your image as an expert, and it isn't conducive to developing a recurring and supportive readership. A great goal to have is to be the most inclusive and tolerant space on the Internet. Be respectful of opposing viewpoints, and be sensitive to taboos and aware of anything that can be construed as offensive to anyone.
If you don't want your site to be inclusive, you may want to consider another medium. The greatest and most successful websites cater to everyone. You will get better results for your content based website if you serve a niche, but don't let the concentration on interests leech over into a concentration on race, ethnicity, age, sex, income or any other factor that won't just alienate a specific group, but anyone with modern sensibilities.  To be truly inclusive, your site must also be accessible.
What descriptors would you use to describe your online voice? Do you keep these in mind when producing content? If you don't have a clear online voice, you may want to do these exercises to develop one. If your blog seems inconsistent at times, this might be a good time to optimize your voice.
Latest posts by Adam Justice
(see all)