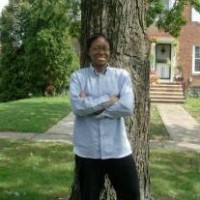 In 2013, Social Media is mandatory. If you aren't on Facebook, Twitter, or LinkedIn, you cease to exist, your business will fail, you are falling behind.
It's very important to build your presence presence. Many people get the wrong idea – you don't have to live on a computer and be tethered to your profiles through a mobile device. It's about doing the right things while you're online and making the things you do count.
So the question then becomes, how can I figure this out?
You have a couple of options. You can hire a social media firm to manage your accounts, you can keep working through trial and error, take a course, or do some good old fashioned reading. When I say old fashioned, I mean it. Most of the blogs on the subject are overly redundant and more than just a few are wholly inaccurate. Of course, Social Media Sun is a great resource, but I recommend a more comprehensive and organized resource for someone just starting. Let online material supplement a solid foundation, but build that foundation by reading the "classics".
Since there are literally thousands of books about social media on the shelf, here is a list of the my top 15 to get you started.
---
---
---
---
---
---
---
---
---
---
---
---
---
---
Of course, there are lot of other great books about social media on the market, but these are just a few to start you off. What is your favorite social media or marketing book? Let us know in the comment section below.