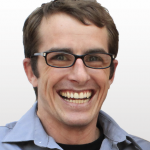 With so many social media networks available, from Facebook, to Twitter, to LinkedIn, it can be a real challenge just to keep up! Managing social media is even harder in corporate situations where many people may be attempting to maintain a consistent brand image across multiple platforms at the same time. It can also be difficult for individuals to stay on top of all of the articles they want to read and messages they want to post.
If you're looking to get a better handle on managing and analyzing your social media, there are several platforms on the market that can help you do just that. Tools are available to help regulate, normalize and optimize your posting habits. There are tools that will help you sort and digest the information overload that we face online every day.
When it comes to problems associated with social media marketing, there is almost always a tool to make that problem less significant. Programmers and developers have been using similar tools for years, so their creations are sometimes complex and unruly. Even when an application is user friendly, most users never utilize the full potential of the tool. Here are some of the best video tutorials available for popular social media management tools.
Hootsuite
Hootsuite is a social media dashboard tool that allows users to manage social media across a variety of platforms. It also enables users to schedule and monitor social media messages and tweets. Hootsuite also includes custom analytics tools that track brand mentions and analyze data across social media platforms. Over four million customers currently use Hootsuite, including international corporations like McDonald's. Hootsuite offers both free and paid plans (starting at $9.99/month).
BufferApp
Buffer is a simple system that allows users to post to Facebook, Twitter, LinkedIn and App.net accounts throughout the day. Primarily used for sharing, Buffer automatically schedules tweets and messages, enabling users to have a steady social media presence. It also offers analytics. Like Hootsuite, Buffer has both free and paid plan options. The "awesome" plan ($10/month) allows two users to share unlimited posts across 12 social media profiles.
Bit.ly
Bit.ly is a tool for link shortening, saving and sharing online content. Users save links (or "bitmarks", which they can then filter and categorize into "bundles." Bit.ly users can also share links through Facebook, Twitter and old-fashioned email. Bit.ly also provides customized recommendations for users based on their existing bitmark collections. Best of all, this tool is completely free!
Google Reader
Google Reader is another free site that enables users to keep track of their favorite websites from one central location. Users bookmark their favorite sites, and Google Reader aggregates them. It's just like your email inbox: unread articles and posts stay bolded until you read them. Google Reader also offers personalized article and source recommendations.
Video is the unsung hero in the self-taught digital marketing revolution. Technical tasks like setting up a self hosted WordPress blog becomes simple when you can follow steps on a video. Do you have a video tutorial that you think should be on this list? How about a video tutorial that you'd like to see made? Share in the comments.