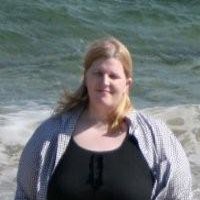 Pinterest is the latest social media phenomena to take the Internet by storm and, believe me, that isn't an exaggeration.  According to comScore, Pinterest is the fastest social media platform in history to surpass the ten million unique visitor mark.  It is huge and growing bigger and will not be going away any time soon.  Initially, Pinterest became popular with women living in the American Midwest and has now grown well beyond that demographic.  It is here to stay and it will change the Internet's landscape as it continues to route unbelievable amounts of traffic.
At its heart, Pinterest is a picture sharing platform that is set up in such a way that you create themed boards to pin pictures to.  In addition to pictures, you can also pin videos, discussion groups and monetary gifts.   Each item pinned can then be clicked on to open into a larger picture of the item as well as a comment section which allows visitors to create discussions.  Each pin can also be liked and/or re-pinned to a board on the visitor's Pinterest profile.
Initially, Pinterest was used for digital scrapbooking as people shared pictures which included almost anything from recipes to cute animals.  As Pinterest became more popular, the sharing became more organized and creativity began to reveal some amazing things you can do within the framework.  The versatility of Pinterest became clear and as new features were incorporated, the platform only became more powerful. Businesses have now begun to take a much harder look at Pinterest as the marketing potential has become obvious.  It is a perfect platform for incorporating and distributing brand messages.
Recently, a few negative issues with Pinterest have come to the forefront.  These include copyright and Pinterest's use of affiliate linking.  One of the early concepts people had for making money with Pinterest was to use affiliate linked images, such as those used for Amazon's affiliate program.  Unfortunately, Pinterest had the same idea as they were quietly behind the scenes inserting their own affiliate links.  It appeared that affiliate linking was how Pinterest planned to make a revenue stream and technically there is nothing wrong with that.  However, not being up front about it has certainly ruffled a few feathers.
Copyright is a huge concern as it is literally impossible for Pinterest to ensure that every picture being pinned is done so with the copyright holder's permission.  Pinterest does provide a link for a copyright holder to tag a photo for removal.  Beyond that the scope of Pinterest is almost impossible to police and eventually the copyright issue will fade into the background just as it did with YouTube.
Pinterest is still fairly young and to say that there are new features coming down the line would be an understatement.  With an audience growing faster than any other Social Network, you can be assured that Pinterest will evolve into something incredible.  If you're on the fence about Pinterest, now is the time to jump in and start pinning.
Latest posts by Candace Mountain
(see all)