If you've noticed that Twitter ads have been filling your timeline more frequently in recent months, or that every time you're searching for suggested people to follow or looking for news stories you're confronted with an ad, then there is good reason for this.
No, Twitter hasn't secretly been taken over by Facebook and plastered with advertising. In fact, the reasons for Twitter's new found advertising boldness, we'll call it, are actually wholly positive. At least, that's the case if you're an online business looking to gain more traction via social media.
Also read: Twitter Ads Vs Facebook Promoted Stories Vs StumbleUpon Paid Discovery
Twitter Today
You see, Twitter have been evolving over the past 18-months to turn themselves into a truly powerful online advertising platform. Note that we're talking about the ads that you see marked as 'promoted,' obviously brands have been marketing themselves through their content for years.
The biggest change is that Twitter has become much friendlier to smaller businesses. While this might not be to the same degree as a service such as Facebook Ads, for example, allows almost anyone to advertise, it does mean that relevant Twitter users might find smaller businesses appearing in their promoted feeds, rather than the likes of Coca Cola and Mars exclusively.
Moving Forward
One problem Twitter had until earlier this year was that their analytics functions were basic. Actually, basic is probably being generous to Twitter. As a result, businesses were reluctant to advertise on the social network, despite the obvious potential, because it was difficult to tell whether a campaign was successful. It is one thing to say revenues are increasing, but was this happening directly due to Twitter marketing.
Now, users of Twitter advertising get a full dashboard filled with data and information that shows them who loves their adverts and how impactful they're proving to be.
Whether you're new to Twitter advertising completely or tuned out of their old methods some time ago, here are the things you need to know about the reality of the platform today:
Audience Control
You used to just pay for the clicks you wanted, and Twitter would take care of the rest. The obvious problem here was that businesses were committing great swathes of finance and potentially achieving very little. If you're not in control of your audience, how can you maximize return on investment?
Thankfully, Twitter realized this wasn't a great way to appeal to brands or potential customers, even if they might have hidden behind the 'reaching a new audience' argument for a little too long.
Now, you can choose where your brand is promoted based on whom people follow and what their interests are. For example, if you're starting a sports drinks company, you can choose to advertise on the timeline of those who currently follow Red Bull and Gatorade.
How You're Paying for the Privilege
This is a bit of a no-brainer, but we thought it best to tell you anyway. Twitter's advertising platform is more advanced and effective, so up goes the price. Difficult to argue with that decision, given how effective the new functions allow you to make your brand advertising, although those who spend small fortunes back in the 'bad old days' are probably thinking they should get some kind of special discount.
Twitter's focus, in terms of audience engagement, is more on how much a brand pays per click, rather than their overall budget for advertising with them. The more you're willing to pay, the more Twitter will do to put you front and center of your audiences' timelines.
The Bigger the Market, the More You'll Pay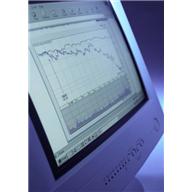 Regardless of the size of your business, Twitter is now scaling their advertising rates in direct proportion to the percentage of people per country who have a Twitter account.
While this sounds logical, it does mean that you'll probably have to spend more time than you'd like working out what your budget is going to be. Depending on your target market, you might decide that you don't want to advertise on Twitter at all.
Potential reasons for taking this seemingly drastic course of action are demonstrated below:
It costs more to advertise to UK consumers than it does US ones, as despite 16million less accounts being active in the UK, a higher percentage of the UK population are active Twitter users.
Only 3% of Germany's population is active on Twitter, meaning advertising here is cheap.
The percentage is even lower in India (2.7%), meaning you can advertise to 33million Twitter users for less than you can to the UK's 6.6million.
Those numbers probably surprise you; the message is to make sure they add up before you start spending. If your target market is India or Germany, you're onto a winner!
Less Control Over What
Twitter's new advertising model means that businesses are paying for retweets and followers as well as just links. Although the advertising is much more targeted, this is still proving a barrier to some brands who want to be in control of their marketing spend as a whole.
This is an understandable position to take. Overall, however, is Twitter advertising worth it?
Use Analytics for Analysis
Early reports from those using Twitter's new advertising platform are positive… However, one downside has been that sites like Hootsuite aren't accurately tracking click rates and other metrics, so it's best to stick to Twitter's own analytics as well as Google Analytics, Webmaster Tools, or whatever else you may already be using.
Twitter's advertising possibilities might be a lot to get your head around, but if you do it right, you will see success over time.
Image:
License: Royalty Free or iStock

 

source: http://officeimg.vo.msecnd.net/en-us/images/MB900387936.jpg
Latest posts by Cristen Bagley
(see all)