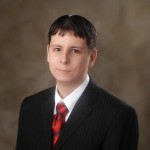 When I started designing websites in 1998, there were very few tools to promote them and there were no resources available to learn how to use them effectively. You either had to figure out the unique ways to best promote your website through trial and error, or move on after finding out that nothing worked.
I reverse engineered methods that other people used, studied code, researched the algorithms, and was lucky enough to have some early success.
Even though the tools have changed dramatically, I've been well served over the years by looking at every project as a new opportunity without a standard recipe. Even though one business is suited for using a Facebook page, that doesn't mean that the best route for your business is to put all your resources into Facebook. The good news is that trying out different strategies doesn't take up a lot of resources and in my experience there is almost always a way to effectively multiply your prospects through the power of the world wide web.
Social Media Sun- The Best of 2012
I started Social Media Sun to share what has worked for me in the past with others, and learn from other experts about what works for them. Sometimes the advice is general, and sometimes we broke it down into a very specific recipe that could be followed by anyone. If you can take a step back and look at how the material applies to your business objectively, everything applies and can help realize gains in your own endeavors. I always placed emphasis on proven strategies; they've worked before, and in almost every case a slightly altered version of those strategies will work today.
I worked on every aspect of the site myself, and it was a very rewarding experience. I also had a lot of support Lisa Mason, Zachary Brown, and many of our readers that took a larger role in our chats and Facebook group, as well as our friends that shared the content with everyone.
Toward the end of 2012 my life started pulling me in many different directions. Putting out quality content takes a lot of time and effort, and I just wasn't satisfied with putting out a sub-par product. One thing I never accomplished with Social Media Sun was turning it into a money maker. I had started that process with some strategic targeting and product development, but other projects, a short contract with a large mobile application development firm with associated anti-competition clauses, a large emergency account from an industry under attack and a couple changes in my personal life put Social Media Sun on the back burner for me.
Ultimately it was harder to insert myself back into the routine that running Social Media Sun requires. I never wanted the site to fall into disrepair, so I was extremely excited when Ann Smarty, owner of My Blog Guest, approached me about taking over Social Media Sun and allowing me to take a diminished role.
Taking the next step with the site was uncharted territory for me. I have used other people's resources to make many businesses realize profits from their online properties, and I laid the foundation for Social Media Sun to move into a similar business model. I have never planned events, I did not have products that would benefit from a partnership with the website, and I don't have the capital to invest in growth. Ann Smarty has access all those things, and she is equally well versed at using the same methods I have when building an online property into something great. When it comes to the core competency of Social Media Sun – using the tools that are available to develop your reach and maximize your results online, Ann is one of the most competent teachers you could wish for. When it comes to the needs of the website – having the resources to translate the online community into a thriving offline industry leader, she's a proven winner.
Fits Like I a Glove
I had asked Ann to be a guest on Social Media Sun several times, and unfortunately she was always busy with other commitments. I sourced several writers from her Properties, and I've always respected her drive to take the steps that I was aiming to take with Social Media Sun. At one time she was in the same position, moving forward with little experience and little capital. Right now she's in the unique position to direct the site's growth with both the experience and resources that are severely needed. I felt like Ann was the perfect fit, and if you will take some time to get to know her and read her articles, I'm pretty sure you will too.
My New Role
I will still be available in the Social Media Sun Facebook group to answer your questions, and I will remain with Social Media Sun in a diminished role. I have had a blast helping everyone set up their own online presence and build upon their existing knowledge base. Being relieved of the editing, sourcing and development duties at Social Media Sun will allow me to continue to help you guys in a one on one capacity, and I'm very confident that the combined expertise that Ann and her staff bring to the table will take your abilities to a whole new level.
Please check out Ann's blog, SEO Smarty, for an idea about what is coming to Social Media Sun – and stay tuned.
Latest posts by Adam Justice
(see all)