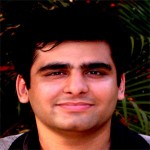 There are many link analysis tools that help with examining and evaluating backlinks of competitors, some of which are free, some of which are paid. Unless you are a professional SEO, subscribing to a paid tool probably isn't worth the investment. I've yet to find a tool that offers complete analysis of competitor backlinks, so if you cannot easily justify the cost, stick to these free tools.
In some cases free tools will do just as well as their paid counterparts, but in some cases it is a question of diminishing returns.  Keeping that in mind, here are some of the free tools (all of which can be accessed online), and a comprehensive explanation of how they work.
Blekko
Blekko is a relatively new search engine and it's more SEO-friendly than its competitors, such as Google. In order to uncover backlink data from Blekko, you just have to search for the site you're interested in researching and click on the "SEO" link on the right of each result, or you can enter the address to the site in the search box followed by the slash tag /seo.
The major drawbacks to using Blekko is the fact that backlink details of a site are only available if the referring domain is indexed in Blekko; and the fact that a very small percentage of searches use Blekko. The latter is disadvantageous because their index differs significantly from Google, which processes more than 60% of all search engine queries.
When you click on the "SEO" link that pertains to a certain website in the index, you'll be redirected to a login/create account page and the SEO page will be unlocked after you input your credentials.
At the top, you'll see the total number of backlinks to the domain you're analysing. There are 2 extremely informative pie charts that show the distribution of the backlinks across different states and different countries worldwide. On the right column, you'll find two headers – domain SEO and URL SEO – under which you'll see options to analyse internal links (URL only) and inbound links.
Clicking on one of those opens up a new page that contains an illustrative table. The table includes information on the linking domains, host rank of the linking domains, number of links from each particular linking domain that points to the site/url being evaluated, and buttons to compare and view SEO details of the linking domains.
Blekko provides all this information for free, without any limitations. It is a valuable pot of SEO gold for online marketers.
Bing's Webmaster Tools
Most of you are conversant with Yahoo's site explorer, which has now transitioned to Bing's webmaster tools after the merger of Bing and Yahoo. This tool has since been renamed to link explorer and is available to all users of Bing's webmaster tools, which is free to sign up for. Very much unlike Google's webmaster tools, Bing allows you to view backlink details of any domain. Just enter the url and wait for the subsequent page to load.
Link explorer will display all the links pointing to the domain that Bing is currently aware of with several other details in a tabular form. Unlike Blekko, you won't only see the linking domains, you'll also see the linking urls.
There are options at the top to filter the backlinks by site kind, to switch the scope of the link evaluation between the url or domain being analysed (useful if your competitor's ranking url is an internal page), to change the type of links being displayed – internal or external, and to display the anchor texts of the backlinks. The table shows just the backlink urls and titles of the linking pages if none of the options referenced above are selected.
This is, again, an incredibly useful tool. And Bing is the second largest search engine in the world, which makes it's backlink data more comprehensive than Blekko's.
Open Site Explorer
Despite the fact that this is a limited tool for free users, it provides some unique information that other tools don't provide. It allows 3 trial searches, but gives you unlimited searches if you set up an account. You can get the backlink details of practically any url/domain out there, and the index is updated every month. Open Site Explorer is a tool developed by SEOmoz.
As a free member, you'll be able to view the page authority, domain authority, anchor text, and url of the first 20 backlinks. There's also an "anchor text" tab under which you can view the most frequently used anchor texts (only the first 20) for the whole link profile; and a "linking domains" tab under which you can view the distribution of backlinks across different extensions (.net, .com, .info, etc.).
You should make use of all these tools first to ascertain if they are able to generate complete backlink profiles for your unique situation. For most entrepreneurs, these tools are a great place to start, and provide more than enough information to start improving your off-site SEO. Remember that without proficient on-site SEO, generating hundreds of backlinks is just a waste of time. I've been doing just fine without a paid tool. SEO is one of the most important aspects of online promotion, so what are you waiting for?
Latest posts by Rahul Makhija
(see all)