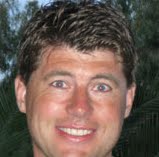 I have heard that there are really only two types of content on the Internet. The first one is content about a problem, and what we do is to offer the solution. And then there's entertainment. Almost all published content will fall into one of these categories.
If we focus on problems and to offer the solution, social media becomes a customer service vehicle. It's also one of the best ways to meet several aspects of social marketing with a single action.
Content
Customer Service
Engagement
Virility
Authority
Reach
User targeting
I'll show you exactly how you can be building your credibility by answering questions on Twitter. If you focus on problems, and if you do it right, you'll get new highly targeted followers, friends and customers within minutes. This is how I've been successfully engaging my Twitter audience by asking targeted, relevant, and highly engaging questions – and basing my marketing strategy on the solutions.
I always start by listening
I always start by listening. That's the first rule. But, you have to know what you're listening for. It's not just about listening, because there are too many people, too many tweets, and too much noise. You have to be specific and know exactly what you're looking for.
To cut through the noise I use a free service called inboxQ. It helps me find the right questions, as long as I know where to start. You create campaigns based upon keywords related to your topics of expertise. inboxQ does the listening for you, and generates questions.(see the image below).
And, what happens when you offer a solution? Three things can happen, you'll get a new follower (a highly targeted follower), you'll get a friend (because you helped him out), and you might get a new customer (he's in need of a related product or service, and you've given him a free preview of your expertise).
How to create a campaign of questions
The first thing you do, is that you sign up at inboxQ and connect it with your twitter account (it's completely free). After you've signed up, you should install it on your browser (or in HootSuite if that's your social media manager). It's so easy to install, I won't bother you with the details.
After you've installed it, you should click on campaigns and create a new campaign. When you're ready, you'll see an image like this one:
Add the name of your campaign, and add some keywords that are related to the name of the campaign. For instance, I've added relationship marketing and inbound marketing, and I have crossed next to related matches, to get questions that are related to the topic. Click save and you're ready.
How to answer the questions
When you get a notification, just click on the icon and you'll see a list of questions related to your keywords. All you need to do in order to answer them is to click on answer.
I just answered her, and recommended that she should read Gary Vaynerchuck's The Thank You Economy. If I didn't want to answer her right away, I could have clicked on Todo. This would have saved the question in my todo list.
To me, questions are the answer. It makes social so much more powerful when the right connections are made, and building your authority on a personal level is much more intimate, which inspires trust.
I'd love to hear your thoughts.
Latest posts by Jens Berget
(see all)