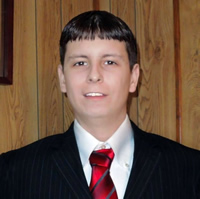 Even though Facebook stock didn't soar to 100$ per share during its first day of trading on NASDAQ, the platform has surpassed all expectations in terms of sheer size and potential reach. Online social networking and sharing has been officially adopted by the masses as a primary leisure activity, and it looks like social media will be around for a long time to come, in one form or another.
Despite the lackluster outing in their IPO, Facebook is still the undisputed king of social networking applications. The ubiquity of the platform rivals that of the telephone, and the sheer mass of the active user base creates a rare situation where users are less likely to cut ties on a whim because it means they're cutting ties with civilization.
Since the average user isn't open to the idea of setting up accounts on multiple social networks, the continued dominance of Facebook in the social networking sector is practically guaranteed for some time to come. That doesn't stop others from trying however. Facebook has been criticized heavily for interface changes, privacy concerns and greed over the past year. The recent IPO has highlighted chinks in Facebook's armor, and several unspoiled social networks rushed to take advantage. Here are 3 networks well worth a look.
Microsoft's So.cl
The weekend after Facebook went public there was a wave of negative press that seemed to have been building for weeks. Other companies filed lawsuits, finance journalists gloated over the risk, and Zuckerberg got married. Meanwhile I started receiving dozens of invites, via Facebook to set up an account on a new network called So.cl. I ignored them until I found out that it was Microsoft's answer to Google+.
The first thing that I noticed was the domain. So.cl is as short as it gets, and it leads me to believe that Microsoft is obviously hoping So.cl will become the type of all-inclusive network that Facebook is today. They've combined aspects of Facebook, Twitter, Uber Media's Chime.in and Google+ and tried to boil it back down into something simple and coherent enough to be accessible.
You can browse the content posted by users you've friended, and you can also browse content by interest – the basis of the Chime.in network. The interface is almost identical to Google+. The explore button, the way your followers are displayed, the video hangouts (called video parties on So.cl) and the stream itself are all too close for comfort.
I have run into several glitches since I set up my account there. I've had problems setting up my profile, I've had problems viewing the profiles my friends have made, and I've posted public updates when I was trying to send private messages to some of So.cl's engineers. The platform is feature rich and new, so some bugs are to be expected. When Microsoft creates a social network that has all the features you'll find on Facebook and Google+, people are going to expect a flawless presentation.
The network itself is surprisingly large for a website that just now popped up on the radar of most early adopters. Steven Johnson, an Associate Professor at Temple University explained to me that he had been on So.cl for quite some time now because in the beginning it was only open to educators. This strategy seems genius to me; educators are as cultured, learned, up to date and socially adept as anyone you'll meet online. No one has access to the freshest content and ideas, and no one has as much experience dealing with people less educated than them.
The network still seems unconnected and my followers, which represents a group of highly engaged social media enthusiasts haven't shown up on So.cl yet. Microsoft isn't answering a need in this instance; they're just trying to gain some market share in an industry that is highly coveted by technology conglomerates. It's going to be hard to reconcile So.cl's late entry in the market with their broad ambitions. The people that you're going to find posting on So.cl right now are very interesting though. It reminds me of Google+ in the early days, minus all the social media spamming.
Izea's Staree
Facebook's show of weakness also immediately preceded a newsletter e-mail I received from Izea, a small conglomerate of advertising companies that targets social media and blogging specifically. Izea's portfolio includes web properties like Social Spark, Sponsored Tweets, and their newest venture, Staree – a social sharing platform that allows you, the user to profit from advertising.
Immediately after signing up I get the same feeling that you get when you unwrap a brand new iPhone in white. The layout and color is simple, sleek and sophisticated. The interface reminds me of Tumblr, but without the cheap themes that remind you of MySpace, the NSFW content around every corner and the rampant copyright infringement. In fact Staree offers the option of adding a copyright label to your photos, and allows for the licensing of your content for use by others for a fee.
Posts, which only consist of photos and video at the moment, are often held for moderation before being published to your stream. Izea is serious about doing everything right, and I've yet to run in to any problems with the site. It feels good not to be a beta tester, especially when the platform is still invite only.
Each time you post Staree creates a page with banner ads in the sidebar that you can share on Facebook and Twitter. When a visitor to your content page clicks on a banner, you get a percentage of the profit. If you have a large social media following, and share lots of multimedia, posting exclusively to Staree may be worth a try. Most people aren't going to get rich, but for the habitually social, there's no reason to ignore the possibility of monetizing some of the content you've been giving away for free on Facebook and Twitter.
The most amusing aspect of Staree is that I initially set up my account with Facebook Open ID integration. The lure of potential profits is enough to get most Facebook users to listen. Given the advanced nature of the languages it takes to make a Facebook replica, Staree may find it easier to forgo becoming a full-fledged network and simply use Facebook and Twitter's networking infrastructure to share their generated pages.
Tagged
Tagged.com has been around for more than 5 years, but has evolved to meet the needs of their audience over time. After the fall of MySpace and the rise of Facebook, Tagged took on the role, and look of MySpace. Tagged initially attracted a younger audience, and has now branded themselves as a "social discovery" website. It's a place to find new friends with common interests, and they recently saw a resurgence in media coverage do their branding efforts.
I decided to take a look, and at first glance Tagged is so much like MySpace that it will make you dizzy. On top of that there are several features that lend themselves to dating instead of networking, which is a key aspect of social networks that can be exploited by marketing campaigns. Lastly, the users have a healthy dose of skepticism when it comes to the authenticity of friend requests. So it's a cluttered dating site where everyone thinks everyone else is imaginary – end of discussion right?
 Well, surprisingly I think there are some distinct marketing opportunities available on the Tagged network. Users are incredibly active, at least the ones I perused in the "meet me" feature. Most had logged on within the last day, and it reminds you of how active MySpace had become in 2006. There is also a groups feature, which you could easily use to round up your target community. It would be a great place for an event promoter that is interested in a certain demographic, an aspiring musician who is female, or a young lady looking for a sugar daddy. That is about it for now.
Does it let you meet new people, like the tagline claims? Yes, the interface makes browsing users quick and easy. Since meeting people is the very basis of social networking, Tagged.com as a tool to expand your network is a viable option. The users likely have accounts on Facebook and Twitter as well, but the same limitations to doing business that MySpace presented apparently apply to Tagged.com as well.
Aren't You Social Enough Already?
So we have three new social networks, each one more unique than the last. My verdict is that you should consider what is there, and take a closer look for yourself if it seems like a fit. If you like Google+ you will probably like So.cl, if you post a lot of high quality media I would recommend looking into Staree, and if you are a club promoter or need a date, Tagged.com may be just what you were waiting for.
I personally like Staree the best. It isn't because of the possibility of monetization either. I genuinely like the layout and the high quality feel of the site. The serene blue background and subtle graphics go well with the interface, and since they're relying on other social networks for sharing I can use the large followings I've already attracted on Twitter and Facebook to promote my posts.
If you enjoy the freshness of something new and meeting new people, I think you'll enjoy So.cl more than meeting new people with Tagged. The crowd that is currently posting on the site includes savvy tech enthusiasts and Microsoft employees. There are always a few video parties online, and it will only get harder to find the right people as the network gets more crowded.
However, Tagged.com is quickly becoming a guilty pleasure for me. All work and no play makes social networking a dull task, and it only took me a couple days to meet some cool people. Tagged brings you back to the type of transitional network that straddles the physical and digital worlds; a fact that makes it resemble MySpace. It's a supplement to the real world, as opposed to the replacement that Facebook has become for so many users. After all, isn't a social network supposed to act as a digital supplement to your real life?
Latest posts by Adam Justice
(see all)