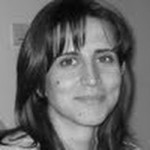 Are you a web designer looking to share your work and network with other developers? Web design and graphic design is a growing industry that evolves quickly. Staying up to date on the latest trends and best practices is crucial for all professional designers if they want to be considered relevant.
Joining a dedicated community is one of the best ways to stay up to date, source help on projects quickly, and learn from a wide range of users with a wide range of experience. Here are a few networks that can help you improve your skills, keep up with current design trends, and offer a fun way to meet other people in your industry.
Dribbble
If you are a struggling designer in need of a compassionate group of contemporaries to aid you in your day to day projects, then Dribbble is highly recommended. This site gives designers the chance to post screenshots of their latest work, where other users from the site can offer their critique and advice to help make it better. This can be very powerful and save you from a lot of wasted time in the end. Dribbble is not only a place to get advice, but also a place where you can mentor others. If you have extraordinary design skills, becoming a mentor is one of the best professional development activities you can involve yourself with.
Cargocollective
Cargocollective is still a closed community, but active members have given the site great reviews. It is operating upon invitation only so you cannot freely register and submit your work. You can gain access through an invitation from an existing member, or use their contact form to ask for invitation.
Image Spark
Image Spark is a network that offers your posts up to the public, as well as other designers. The site is a pin board, with a layout very similar to Pinterest. This network is open to anyone, but the community consists mostly of designers. There are fashion designers, architects, web designers, and even interior decorators on the site. The idea is to collect images for inspiration in a single place, and allow other designers to recommend images  to add to your collections. Used orrectly, this is a great tool to crowdsource inspiration and ideas from other users that are uniquely qualified to give it. You can sign up with them today at imgspark.com.
Visual.ly
Visual.ly is a creative community focusing on infographics that is presented as creative inspiration. Additionally, every member has the opportunity to share their own work and get comments, recommendations and advice. Infographics have decreased in popularity recently after the newness wore off. The site also offers several infographic development tools that integrate with your social media accounts, and help you visualize general information and analytics.
Creattica
Creattica is a designer community where everyone can upload images, designs, photographs, UI elements and inspirational stuff. Anyone can create an account, but in order to have your work featured you need to submit it for approval first. Creattica also offers an extensive library of freebies including .psd files, textures, backgrounds, templates and several other crucial add-ons that designers need. The find a designer feature could potentially bring a top rated professional a ton of business leads, so Creattica is definitely worth checking out.
Being an active member of the design community is almost mandatory for today's web designers and developers. Standards evolve every year, and the need for layouts that are responsive for use with mobile devices means that being compatible with each browser is no longer enough. Good designers know that innovation is in the details, and there is no easier way to hone your details than through crowdsourcing and finding inspiration in an innovative collective. You should try all these networks, and decide for yourself which communities offer the most inspiration and professional benefit in the nicest package.
Latest posts by Biljana Dimovska
(see all)