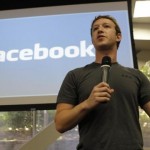 Mark Zuckerberg himself previously acknowledged that Facebook has been unethical at times, and privacy concerns have been one of the primary objections to Facebook since it began its rise to power. Users often leave Facebook on the grounds of privacy violations, but most of those users eventually return to the social giant. The privacy concerns are centered around the bevy of information Facebook collects, which coincidentally was previously the most valuable aspect of premium advertisement on Facebook.
Since the fall of 2011 Facebook has actively reduced the value a brand can get from interaction through fan pages. Their EdgeRank algorithm demotes most content that originates from a page automatically, and estimates put the amount of content that actually gets viewed by users at less than 20 percent. The majority of brands on Facebook do not purchase paid advertisements on the platform, and rely on updates that get distributed to users as their primary means of communication.
For the Good of the Few, Many must Suffer
On the other end of the spectrum, Businesses that could afford Facebook's premium ad service considered the ad space to be worthless, despite the user targeting possibilities. Ads are relegated to an area that tests badly in heat mapping and the platform considers several of their most high traffic pages off limits to advertising.
Facebook will deal another substantial blow to brands hoping for a free ride on Facebook at the end of March. They intend to convert all existing brand pages to the timeline format, which will end the use of branded landing pages.
In the wake of their IPO announcement, Facebook is looking to expand their revenue stream by converting as many brands who have invested a lot of time and effort into building followings into brands that will now invest a lot of money into reaching those followers.
The tradeoff that Facebook hopes most marketers will accept is the ability to produce sponsored stories that will reach a much higher percentage of users than current branded Facebook content. Since users already spend most of their time on the Facebook feed itself, this could wind up being an interesting proposition.
Facebook's actions have seemingly been leading to this the whole time, but it is almost breaking the social media promise when you alienate the people who produce the majority of the extended and viral content that gets shared on your platform.
Pay to Play: You were Only Leasing those Fans
Content marketing, blogging, viral campaigns and curation all are built on the premise that if you can build a large network and engage your following, you can generate some effective marketing with little investment capital. Businesses and entrepreneurs have been embracing this for years now, and have made past investments on Facebook under the pretense that once you got a fan, they were a fan for life as long as they didn't choose to opt-out themselves. With the advent of EdgeRank, it became apparent that Facebook was only leasing you access to those consumers; you'd need to pay your dues to reach them as effectively from now on.
Currently only 12 percent of your friends will see your status update if you share from a personal profile on Facebook. Posts on Facebook pages reach just 16 percent of the people who have liked your page on average. With the new ad schematic, brands will be able to buy back some of the last reach with "sponsored stories". Users that have already liked your page are likely to be more receptive to your advertisements, but developers were under the impression that a Facebook like was a license to advertise for free. There is just no way around feeling like you're getting violated in this new agreement if you spent any amount of time in the past promoting for Facebook likes.
This isn't going to sit well with a lot of people, but Facebook seems to hold all the cards. Their user base is over three times as large as their next closest competitor, users spend dramatically more time per visit on Facebook than other social networks, and it is a hard building to tear down because the primary draw is that you can connect with just about everyone.
So even though I foresee a slight outrage from boutique social media marketers and online businesses who have been playing for free all this time, there is most definitely going to be a long line of businesses with an advertising budget looking to capitalize on the new opportunity to reach more people.
Previously it was most effective to send a Facebook user to your Facebook page in an ad. After the change to timeline, marketers will have to question whether they want to spend more money driving traffic to a place that will need constant investment to keep relevant. Even with 10,000 fans, brands will not be able to reach but a few of them without amping up their posts to sponsored status.
What about alternatives? With this new structure, Facebook is inviting competition and alternative means of using the Facebook platform to reach customers. With the Open Graph API, it is possible to make users spread your stories instead of through your business fan page. We sometimes forget that we're on the Internet, a place that is notorious for providing free answers to proprietary questions.
The Vocal Majority will be Quiet Because we Own their Platform
Facebook is ultimately betting that any initial backlash will subside quickly and that the lure of access to nearly a billion active users is enough to silence the screams of even the most outspoken of critics. There's always a chance that businesses were somehow keeping the consumers loyal to Facebook despite privacy concerns, but if you've ever heard of Occupy Wall Street you'd know that consumers are wary of marketing anyway, and an outraged advertising industry will only make them want to stay with Facebook even more.
Have we seen the end of free access to customers on the world's largest social network? Or will the Facebook fan page merely evolve into a destination for users to come whenever they have something to say? I guess we won't really know until after March 30, the day the timeline goes into effect for all pages. Take some time and consider some ideas about how to best implement Timeline for your brand. Look at how other brands like Social Media Sun have handled the change. It's important to be aware that you're ultimately losing ground in this change, but to make the best of it for the sake of your business.
What are your thoughts on the new Facebook brand pages? Do you spend money advertising on Facebook already? Will the changes cause you to start?
Optimizing Your Facebook Campaign
Facebook Timeline Tutorial and [INFOGRAPHIC]
Top 10 Applications for Branded Facebook Timelines
Latest posts by Adam Justice
(see all)