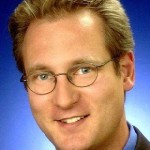 So is social media a fad?  A few years ago there was a "gold rush" to establish a presence on the web.  Every business just had to make their claim on the internet real estate by setting up a website.
Just build it and they will come.  Nothing could have been further from the truth.  Today the "gold rush" is claiming a presence in social media. Facebook page? Check! Twitter account? Check! Healthy following of engaged consumers who are loyal to your brand? Eh, not so much!
Don't get me wrong, your business needs a website and needs a presence on social media.  So how do you get the most out of social media?  Here are a few key tips to successfully using social media for your business.
Know Your Strategy
You wouldn't produce a television commercial for your business if you didn't have a plan.  Why do you think you can jump into social media without one?
Know who you are targeting.  What does your ideal client look like?  What are they interested in?
Know why you are there.  Do you want to build credibility?  Do you want to increase sales?  Do you want feedback from your customers?
Know what you want your audience to do.  Do you want them to go to your blog?  Do you want them to sign up for your email campaign?  Do you want them to purchase your widget?
Have a plan
Hopefully you didn't open your business without a business plan and surely you have a marketing plan.  Social media is just another aspect of your marketing plan.
Make sure your marketing is consistent.  No matter where your customers turn, they should get the same message.  Look at your print, mailing, email campaigns, television ads, etc. and make sure they all convey the same message.  Your social media should come along side each of these to provide support and share the same message.
Make a plan for implementation.  Consistency is critical.  Posting 30 times one day on twitter and none the next is not the best way to market.  Use tools like Hootsuite to plan your communications throughout the day.
Content is King
I don't care if you are the coolest thing since sliced bread, you're not that interesting.  Make sure to provide content from other sources that complement your strategy.
Use Google Reader or Google Alerts to set up RSS feeds from great blogs or industry news.
Let people know what you do, but don't shout it.  Your sales pitch should be no more than 20% of your communications.  The rest of your communications should be interesting tips or ideas that your interests your audience.
Be human.  People do business with people, not with businesses.  Make sure to share human stories or personal quips.  This will engage your audience at a much deeper level.
Engage and Interact
The first word in social media is social.  No one likes to talk to the blow hard at a party that capitalizes the entire conversation.  A wise social media expert told me once, "Don't do anything online that you wouldn't do offline."  That is sage advice.
Ask your audience open ended questions.  Make sure it leads you into a conversation about your area of expertise.
Spend time conversing about people's favorite subject, themselves.
Provide value.  Whether you provide breaking news or industry updates, make sure the communication is value added with no strings attached.
Social media is just another tool for communicating, connecting, and growing your brand.  Break the rules previously covered at your own risk. Make your own checklist and work to mark everything off. After you've gotten to where you wanted to be in six months, measure your success, interpret the results and make another list. The best thing about social media is just how scalable it is. You'll never reach a plateau if you have mapped out your goals because all you have to do is create a new checklist.
Latest posts by Dana Lange
(see all)