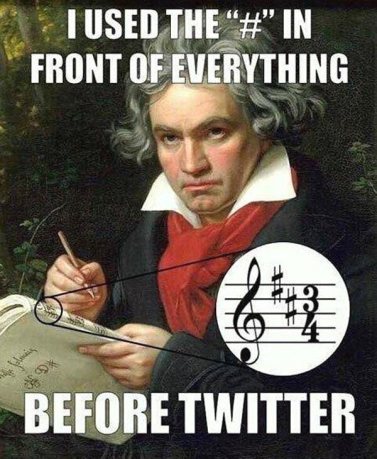 The hashtag…. a global revolution that now has many more applications than it did at its incarnation. Everyone uses them these days. But in the past short while the way they have been used has really changed, and for the better. To understand how much progress the hashtag has made, it is helpful to look at where it started, how it has evolved, and where it is now.
The Beginning – IRC
Hashtags were originally a feature of the IRC chat networks. Used to group together topic and create groups, it was a unique form of metadata that didn't quite manage to gain popularity anywhere else. Any grouping that was preceded by a pound (#) sign was used for network wide groups.
It sat alongside another grouping symbol, the ampersand (&). This was used for groups and topics that were specific to a single server.
Twitter
In 2007, Twitter had been launched and was growing fast. However, it was facing a problem. The format of the microblogging platform meant live updates and constant feeds. It was also an open network. So grouping together posts and making them searchable was proving a problem.
Chris Messina, a developer on the original Twitter project, was the one to think of using hashtags in the same way as IRC. Except, instead of having both local versions, all hashtags would be network wide.
Over the coming years, hashtags would be hyperlinked to allow immediate searches for related posts. They would also be used to find site-wide trending topics that had captured the web consciousness. But more surprisingly, it was changed in focus by the users themselves. They began to use it to provide context or emotion to posts, taking it out of a grouping feature.
Other Adopters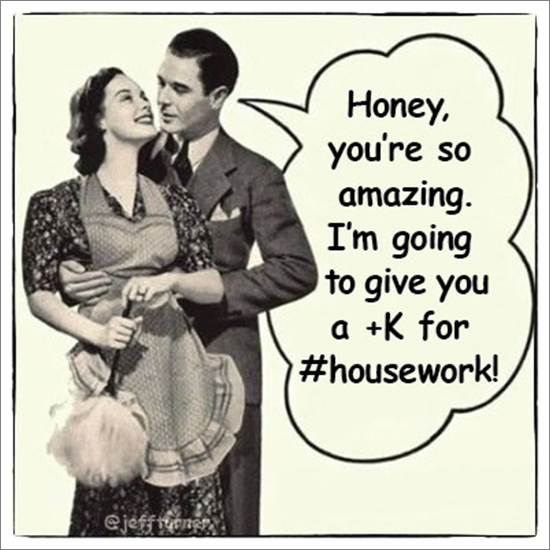 Since it was launched into the mainstream, other sites have begun to use hashtags for their own networks. Google+ was created with hashtags as an original feature. Google also had YouTube compatible with hashtags until 2011.
Hashtags are popular with image specific and other media sites, as well. Tumblr uses them as their primary form of search as well as Instagram. Pinterest uses hashtags, though with less success than some others. Twitter's sister site Vine obviously uses the same method.
Perhaps most surprisingly was Facebook, which has only started allowing hashtags (clickable) over the last few months. Though users have not been so quick to adopt the symbol on that platform, perhaps because privacy on profiles is still a major concern. Hashtags without an open, live updating network is missing the point.
Tweetchats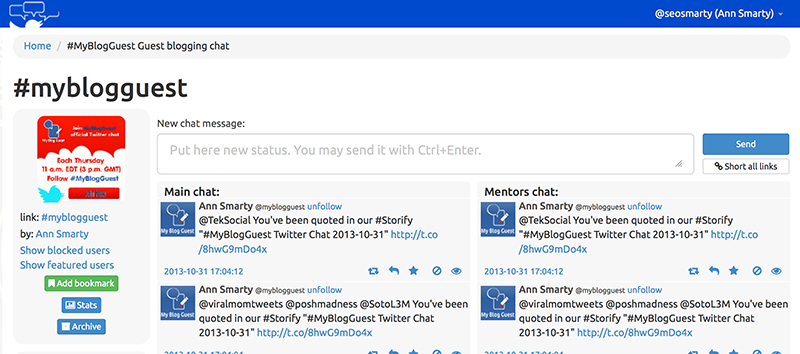 Another evolution that has really taken off is the tweetchat. Using a platform like Twchat, you are able to group a hashtag or keyword together into an actual chatroom style, live updating feed. It is much easier to view than the search feature on Twitter itself.
You can also put in the hashtag and post all submissions with it in order to remain a part of the conversation. These tweetchats are being used by websites, companies, organizations and just regular people who want to conduct a group meeting with others all over the world.
Hashtag Payment System

Early this year, American Express introduced an interesting new program: Twitter Pay. By connecting your AMEX card to your account, you can tweet to make purchases on certain items, and confirm it with a second tweet. It can only be sent to the billing address, and so has limited applications. But it shows the innovative way that companies are seeing to integrate social media to a more direct business model.

Last month, social conversion platform Chirpify made an exciting announcement. Using the same general idea as the Twitter Pay above, it is using a hashtag to conduct an actual action.
Connecting a hashtag to a brand's definition of action, a user can tweet that hashtag and immediately connect to the intended purpose. For example, if you connected the tag to a newsletter, tweeting it would subscribe the user to it through the email associated with their Twitter account.
The same thing can be done to make purchases, vote in contests, donate money to causes, and anything else the brand can think of. It is still in its infancy, but the idea is ingenious and fascinating.
Heard about a new use for the hashtag? Let us know about it in the comments.