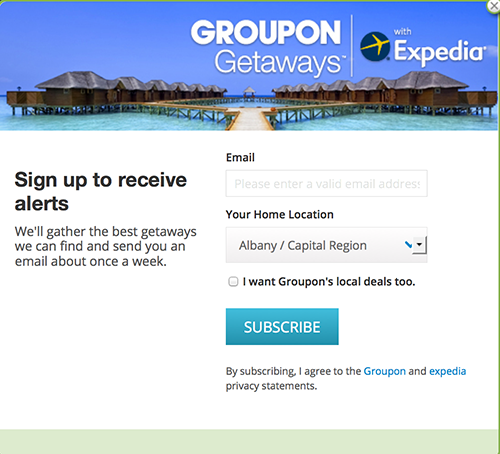 Groupon has moved from daily deals into getaways, goods and experiences. And despite several controversial episodes, the site has remained remarkably popular.
What's behind the Groupon effect? And what can marketers learn from its phenomenal growth?
The Origins of Groupon
Groupon is founded on the principles of cooperative purchases. In order to get the best price, products must be bought in bulk, so the site brings together hundreds or thousands of customers in order to make mass purchases. The retailers benefit from huge sales and massive amounts of leads, plus – perhaps – an SEO boost from those incoming links.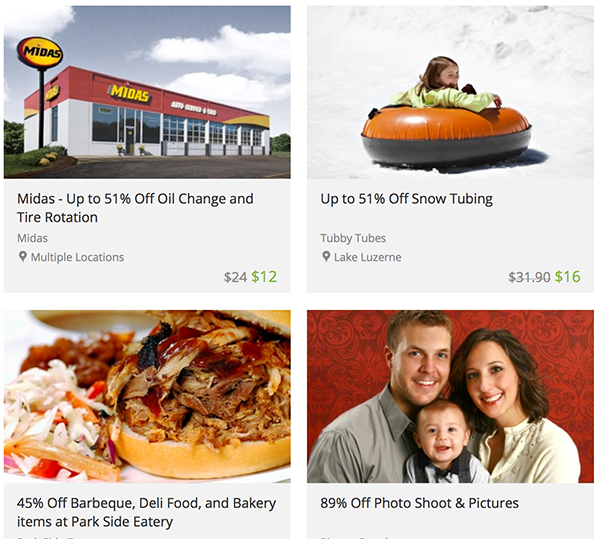 It's not the first time this model was used. Previously, sites like Letsbuyit, Mobshop and Mercata pooled customers' spending power to get bargain prices. Groupon altered the model by placing less emphasis on the bidding aspect and creating urgency with the 'daily deals' model. On Groupon, when it's gone, it's gone. (In theory, at least.)
Groupon's Development
Over time, retailers began to criticise the model Groupon used to sell deals. Small businesses were crippled by squeezed profits and massive demand.
But that didn't worry its imitators. Groupon's new twist on group buying has been copied widely by established ecommerce sites like Amazon and eBay, and there are a number of prominent imitators in China too. Daily deals were a perfect marriage of group buying and our new found interest in social networking.
Groupon also smartened up its own marketing by segmenting its database and cutting back on the amount of irrelevant offers it sent out.
Getaways
Cheap flights and accessible Eurostar train travel deals have supported Groupon's move into getaways, too. Forget package holidays: for a bargain, go to the Groupon app and buy a voucher for an inexpensive European break.
But again, Groupon has been criticised. On its travel details, restrictions can severely limit the redemption time for the holiday. Nonetheless, Groupon Getaways went on to account for more than 8 per cent of the company's revenue, so they were clearly doing something right.
What Can We Learn?
Groupon has had its fair share of ups and downs, but it has found some stability, albeit at a far lower turnover than its founders intended. What can we learn from its business model?
Don't grow too fast. In marketing, it pays to know your limits. You can only increase ROI so far until service suffers.
Focus on customer retention as well as lead generation. Groupon increases footfall via its aggressive marketing model, but does it encourage those customers to return?
Learn that price isn't everything when marketing. A customer looking for a daily deal is unlikely to become a loyal customer.
Plan for the long term.
Segment your database so that your offers are targeted efficiently and in context.
Finally, perhaps the most important marketing lesson we can learn is that buying something is an emotionally engaging experience. Groupon made shopping exciting; it made big savings appealing; it inspired consumers to act. With Groupon, customers know they are getting a discount worth having, and that's the most important aspect in the conversion process.
Latest posts by Sam Wright
(see all)