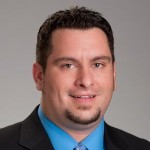 Do you remember that feeling as a kid when you walked down the cereal aisle?  It was overwhelming, at times, with two aisles stacked five shelves high that stretched from one end of the store to the other. Finding the right box could prove very time-consuming and not everyone had the luxury of patient parents.  Some cereals were too boring, others too sweet, and then there were those that were all fluff with no taste. It's kind of like finding new blogs to read, except there are about a bazillion more choices on internet.
We all have our staples like Cheerios or Frosted Flakes – AKA the Chris Brogan's, Seth Godin's, and Gini Dietrich's of the world; but it's good to try new flavors every once in a while.  Since most people simply don't have the time or patience for conducting trial-and-error experiments to find the blogs they like, I'm going to make it simple for the Social Media Sun readers.  I've sorted through the riffraff to and am pleased to present these five exceptional writers. These blogs that I'm recommending are as equally well-written, informative, and entertaining as the staples you already read; they just haven't exploded into the stratosphere yet.  You'll find that these authors do a great job of focusing on relevant topics, plus their content is fresher than the produce you find at most supermarkets.
Margie Clayman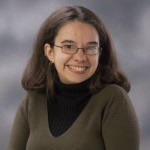 Social Media, Marketing, & Musings
I guarantee you have not read a blog like Margie's because nobody can match the combination of intellect and satirical humor that she possesses.  She'll make you laugh, get you worked up, make you pause to say hmm, and then start laughing again all in the same post.  Her "Myth" posts have been especially entertaining and thought provoking as of late.  Because nearly ALL of Margie's posts are brilliant, I'm not even going to give you a sneak peek at a certain article.  Really, she's been on fire to start the year. If you like here as much as we do, follow her @MargieClayman on Twitter.
R.S. Guthrie
What better way to learn the intricacies of writing than from a professional writer?  I can't think of anything much better, so meet Rob.  He doesn't just blog about writing, but when he does, listen up because you'll get better.  He inked one of the most painfully beautiful posts I've read this year titled Tap the Source: Writing from the Heart. Read this and you'll have a good understanding where R.S. draws his motivation from. I've learned a number of things in just a short time following Rob and highly recommend you get to know him as well. You can hear from him on Twitter @RSguthrie.
Amberr Meadows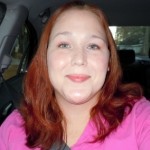 Amberr (yes, with two r's, get it straight) runs one of the funnest (yes, not a word but I like it) blogs I've been to.  Even the name is fun.  Amberr typically sticks to daily themes such as Soapbox Sunday, Music Monday, and Travel Tuesday.  You'll have to actually visit her blog to find out the rest of her fun names.  It's rare that you'll walk away from Amberr's blog without a smile on your face or saying "wow, that's cool." Fortunately, she is more than just fun.  As evidenced by her Top 10 Reasons I Never Visit Your Blog Anymore, she's damn good at being a hard-hitting writer, as well. Visit her on Twitter @amberrisme, but be careful, she's "allergic to B.S.".
Peggy Fitzpatrick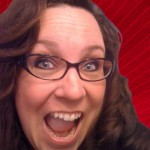 Peggy Peggy Peggy, where do I start. You may not know her by name, but you've probably seen this smile cross one of your social media streams at some point. I can assure you, she's as nice as she looks.  Sometimes, when I'm down in the dumps, I just look at a picture of her or ask myself #WWPD? Ok Ok, I don't really do that, but I do really run out to read her posts as soon as they're published.  To see why, take a look at How to Promote Yourself Without being a Jerk. If you can't stand it any longer and need see this picture daily, hop on Twitter @PegFitzpatrick and hit the follow button!
Aaron Biebert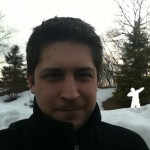 He's the Justin Bieber of blogging, minus like 17 million followers on Twitter.  Sure, like he's never heard that before… but little do you know in deep dark caves within the hardcore blogging circles, he's BIGGER than Bieber.  Do you want to get inspired? Do you want to be a better leader? Do you want a blog without the no-nonsense fluff? If you answered yes to any of these questions, then you MUST subscribe to his blog.  He doesn't write daily, at least not here, but you'll soon cherish each entry like it's a golden nugget. He does however grace Twitter with his presence on most days @Biebert.
NOW IT'S YOUR TURN
This is by no means an end-all be-all list as I, too, only have so much time to explore the blogosphere.  I'd like you to share a few of your secret weapons with our audience. Don't tell us to check out Scott Stratten, Mark Schaefer, or anyone on a top 50 list from a major publication.  We're looking for the blogs and bloggers that aren't as mainstream; the ones up on the top shelf and away from the popular stuff that's displayed at eye-level.
Latest posts by Tony Bennett
(see all)