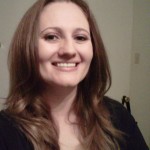 As a freelance writer and social media marketer, I'm always looking for new social media sites to delve into as well as new ways to promote my digital content. Like many Internet users of the world, I quickly became hooked on Pinterest, but only recently began promoting my content using through the Pinterest network.
Whether you are a writer, article marketing specialist, small business owner or just someone looking to build your brand, you can promote your own articles, blog posts and Web content successfully using Pinterest. The site has 1,090 visitors per minute and when done correctly, you can tap into this enormous market for yourself.
Here are some tips on how to do it right.
Publish High Quality and Interesting Content
Your first step is to publish something people want to read. There is no shortage of content on the Internet today so you need to be sure what you're publishing has a real value to readers and is not just rehashed content of what is already available. Consider who follows you on Pinterest. Having a following that is appropriate to your niche will only help since your followers will be the first users to be exposed to your pin.
The most important things to include in your submission:
An interesting and searchable title/headline
A high resolution quality image
Once you've written and posted this article with at least one high quality image, it's time to share it on Pinterest.
Post it to Pinterest
Once your article is published it's time to post it to Pinterest. If you have a Pinterest plugin on the site, you can use this to easily add your content to pin boards. If not, you can submit it manually by going to your Pinterest account, selecting or creating the board it fits in and adding the article and photo. Alternatively, you can use the Pin It feature on your browser.
When posting the article to Pinterest, here are some things to be aware of:
Make sure the image you select is crisp, clear and attractive. Pinterest revolves around images so you want something that is eye-catching and will cause users to stop to look more closely at your image.
Include the interesting, searchable headline that applies to your article.
Include the link to the article. If you miss this very important step, you will only pin the photo and the title but with no link that takes traffic back to your actual content.
Keywords and Topic Selection
To get the most from your posts on Pinterest, be sure to choose the appropriate category and include some keywords. Pinterest users often use the search feature to find relevant pins and content. Proper tagging will increase your chances of appearing in search and will improve your the likelihood of connecting with people who are interested in your content. Since the average user spends 15.8 minutes on the site per visit, there is quite a bit of leisure time spent on the site, which indicates heavy use of filtering features like search.
Pinterest is also integrated with Google search and Facebook. If you use the word Pinterest in your search term on Google it will often give you a Pinterest category in the results. A recent search inquiry I made on 'Pinterest Use Statistics' in preparation for writing this article brought up the category page for Pinterest Statistics.
After playing around for a few minutes I realized that attaching the word Pinterest to just about any other word would bring up either a particular Pinterest category or append that term to the Pinterest search URL. There are currently 213 followers, and only 14 pins in the Pinterest statistics category; odds are good that your content will convert impressions into traffic. According to the Ad Words keyword tool, users in the United States include the word Pinterest in Google search inquiries 3,350,000 every month.
I have tracked these methods and experienced a noticeable increase in traffic to my digital content. As a bonus, I also Tweet the Pin to my Twitter followers shortly after I post it. You can also resurrect older articles that have been pinned by going back to your boards and re-tweeting or sharing them to Facebook again several weeks after the initial share. Repeat this process over time and you will see continued traffic to your articles that have been pinned.
Latest posts by Lisa Clark
(see all)