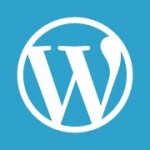 Which is the Best WordPress Plugin? I get asked that very often, and there isn't an answer that satisfies every occasion. There are dozens of worthwhile plugins I may use on any given day, but it depends on design constraints and the overall need more than anything. 
Over 54 percent of websites using a content management system select WordPress. One out of every six websites on the Internet uses WordPress in some fashion. With the explosion in WP's popularity, developers have improved plugins and premium themes accordingly.
Running too many plugins can be detrimental to your blog's overall performance, but a WordPress blog that runs without a single plugin or widget is almost unheard of these days. Here are 10 of the best WordPress plugins on the market.
WPtouch
 http://wordpress.org/extend/plugins/wptouch/
The Internet and related technology trends are hard to predict. One thing that is obvious to everyone however is that users are accessing the web on mobile devices in ever increasing numbers. It is estimated that 113.9 million users will access the Internet from a mobile device in 2012, up 17 percent from 2011. Internet usage overall is only expected to grow 3 percent. Optimizing your blog for smartphones and tablet PCs has never been so crucial.
The WPtouch plugin is one step ahead of you. All you have to do is activate it to create an alternate 'mobile' version of your blog for all the users browsing from a smartphone. It recognizes mobile devices and changes the layout of your blog to one that resembles a phone menu. By optimizing the layout for a smaller screen users are more likely to stick around and your blog will soon become required reading for killing time and browsing on the go for all your fans. You can also integrate Google Ad Sense, and alter the color scheme to match your branding. The only downside is that a mobile device is required to do UX testing. Other than that, WPtouch is required in this increasingly mobile age.
WP Greet Box
http://omninoggin.com/wordpress-plugins/wp-greet-box-wordpress-plugin/
One thing that makes me dislike a blog before I even read the first post is an annoying pop-up or light box asking me to subscribe to the site's updates. I don't even know if the blog is on the correct subject, or written in the correct language and you already want access to my personal e-mail? Still yet, bloggers will take any opportunity to increase subscriber totals.
With WP Greet Box you can address the reader at the beginning of every post, and let them know about your RSS feed without popping up in their face. WP Greet box greets all readers with a custom message depending on which website referred them to your article. If I come from Twitter, WP Greet Box displays a message thanking me and asking me to Tweet about it. If I come from Facebook, I will be asked to like or share the post with my friends. For all other visitors, WP Greet Box informs them of your RSS feed. It's the most intuitive and non-invasive plugin for increasing your subscriber count that I know of. Each greeting is fully customizable, and you can even add your own.
upPrev Previous Post Animated Notification
 http://item-9.com/wordpress-plugin-upprev-nytimes-style-next-post-jquery-animated-button/
In the age of social media, nearly every blogger is having trouble with their bounce rate. No matter how good your content is, it's hard to keep a visitor that arrived through a link on Facebook hanging around for more than what they came for. It's always a good idea to display some recent or popular posts in the sidebar, but if someone came to read an article about cats, they may not be interested in yesterday's post about dogs.
That is where the unPrev Previous Post Animated Notification plugin comes in handy. With unPrev you can set up a slide out notification to pop out near the end of an article with a suggestion for a post related to the same topic. Readers who were interested enough to read about dogs get more dogs. The animated action draws attention to the widget, where quality content can sell the rest. You can set the travel on your post to keep the slide out from triggering until the end of your post, or at 75 percent if you think your readers are in a hurry to leave.
W3 Total Cache
http://www.w3-edge.com/wordpress-plugins/w3-total-cache/
I've read dozens of these "Best WordPress Plugin" posts myself and they're usually fairly unique to the person writing them. The one plugin that they have in common is the W3 Total Cache.
W3 Total Cache is an optimization plugin that makes your site load more efficiently. It combines several tactics such as caching, minify, and content delivery networks to improve load times. To get the most out of its functionality you'll need to integrate a content delivery network, such as Amazon Cloudfront, and CloudFlare for added performance and security. Even though it normally works great, I have personally had many small problems stemming from W3 Total Cache; specifically integration with other plugins and the minify setting. Some programmers have found object and database caching to hinder performance when you're using shared hosting. The only way to get the best configuration for your on blog is through trial and error, and a lot of measurements!
Tweet old post
 http://www.ajaymatharu.com/wordpress-plugin-tweet-old-posts/
If you're like most bloggers, you spend an hour or two writing a blog post, market it heavily, and then never mention it again after a day or two. If isn't highly optimized for a competitive keyword, the post goes off everyone else's radar as well.
Tweet Old Post takes advantage of your extensive library of evergreen content by randomly and systematically sharing your archived content on Twitter. You set the interval, and you can also exclude categories or individual posts (time sensitive content can make you look crazy 2-3 months later). You will be surprised how many new fans you'll generate from your own following by sharing your old content. Most experts agree that it's perfectly fine to re-share content on Twitter; since these posts will often be several months old, very few readers will remember them anyway. Tweet Old Post is a must for any blogger with more than 25 quality pieces in their library.
Digg Digg
The Internet is becoming more social. Some search experts think that SERPs will someday rely more on social metrics than backlinks for ranking because humans are the ultimate quality control. There is already a constant stream of referral traffic coming to most blogs from multiple social networks, and just as a piece of hot news can cause organic search traffic to skyrocket, if a piece of content reaches viral status on social media you'll see a huge spike in referral traffic.
Since we're relying more and more on social sharing for readers to find our content, it's more and more important for the publisher to ensure access to the appropriate sharing buttons. The hottest social sharing plugin on the market right now is Digg Digg. Digg Digg fully integrates all your favorite buttons, a floating share bar, and manual inserts in a single plugin. Not only does it come with the widest range of buttons pre-installed, but it also has an option for lazy-loading which provide some needed relief for your readers with older Internet connections. The primary concern I have with the Digg Digg plugin is that you cannot alter the order in which buttons are displayed like you can with Share Bar. This wasn't enough to keep me from installing Digg Digg prior to writing this.
Facebook Plugin
http://wordpress.org/extend/plugins/facebook/
One of the first widgets to become ubiquitous in the social media era is the Facebook Like box. Facebook has led the way in on site network integration, and implementing a Like button is the first design step most new bloggers make when setting up a WordPress site.
Facebook decided to take matters into their own hands this week with the development of their own WordPress plugin. The Facebook plugin features integration for many of their existing widgets, including the Like button, Send button, Comments widget, Recommendations bar, the Subscribe button for each individual author, and a new feature called Social Publisher. Social Publisher allows you to publish to the author's own Timeline or Fan Page. You can even set the subscribe button up so it subscribes to the actual author on a multi-author blog. The plugin itself and the Social Publisher feature both require setting up a Facebook application and getting a secret key. The whole process is fairly simple, and instructions will help walk you through it step by step.
Premium WordPress Plugins
Social Slider by ARScode
 http://codecanyon.net/item/facebook-likebox-slider-for-wordpress-/1021632
ARScode's Social Slider plugin is one of the sleekest and most advanced social plugins available to date. It creates a sliding tab that houses feeds from your social media profiles. You can set the tabs to pop-out when hovering over them, or after a click. A free version is available to integrate your Facebook profile, but a paid version will let you place a Facebook, Twitter, Google+, LinkedIn, Youtube & Pinterest tab as well. The paid version comes with multiple tab icons, and will cost you 15$ at Code Canyon. To set up Google + and Pinterest you'll have to create a few Cron jobs on your server to import your profile.
Pin Button Attraction
 http://pinbuttonattraction.com/
Pinterest is now the third largest social network on the Internet, and it is quickly becoming known as a hub for referral traffic. It never made sense to me to add a "Pin It" button to my share bar since you don't share posts on Pinterest; you share photos. The new Pin Button Attraction plugin solves this in the best way possible. It places a "Pin It" button on each individual image within your content area, and even has an option for adding a follow button for your own personal Pinterest profile as well. Now it only takes one click for a Pinterest addict to share your content with their multitude of followers.
Do you have trouble generating comments on your blog? Several bloggers have estimated that only 1 in 1000 readers will actually leave a comment on a post. This isn't acceptable when comments are viewed as an important standard of social proof and the success of your community. Many bloggers use commenting on related sites as a way to showcase their expertise and as a form of advertisement anyway. Comment Luv allows them to not only get a direct link back to their blog and a link to their Twitter feed, but also a link to their latest article on a contextually relevant page that qualifies as a "Do Follow" backlink to Google. In my first experience with Comment Luv I saw discussion increase by 342 percent over average, and saw an increase in Facebook Likes by more than 300 percent. Targeting your readers' self-interest can really do the trick sometime!
Those are 10 WordPress plugins that Social Media Sun uses, and I've come to depend on as a web developer. They've all proven their worth time in and time out for me, and have displayed relatively few problems. What are your favorite plugins on the list, and which plugins that we didn't mention do you consider the best of the best?
Disclaimer: Social Media Sun uses or has used all of the plugins named in this article. At the time of this writing, we have no financial interest in the recommendation of any of these plugins except CommentLuv Premium: The link for CommentLuv is an affiliate link. You can bypass the affiliate link here.
Latest posts by Adam Justice
(see all)