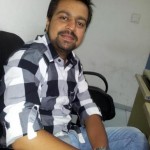 The Panda update was designed to eliminate low quality results from the search engines. The first update affected 12 percent of searches, making it one of the most massive updates of all time. Google's Penguin update focused more on inbound link profiles and other signals that a site was engaged in exploiting their current algorithms. The Panda update was more focused on on-site signals, and hurt webmasters that had been developing just for search engines the most.
As far as we can tell, it works by evaluating the quality of each page, and if enough low quality pages turn up, the entire site takes a hit. Quality is determined based on many factors including writing style, originality, layout, repetition, and pushy advertising. A Panda penalty won't necessarily knock you out of the search results entirely, but it can cause a dramatic loss in traffic.
Panda is all about content, and it can hurt sites with either low quality content or duplicate content. Panda updates still come out on a monthly basis, so it's important to prepare yourself for changes down the road, not just the current algorithm.
As a blogger, you need to post frequently. Unfortunately, this can cause pressure to produce content quickly at any cost. Do not fall into this trap. What can you do to protect your site from Panda and similar updates in the future?
1. Choose an Exciting Title
It's still a good idea to use keyword research and incorporate a key phrase in the title. That said, you should definitely avoid using a key phrase alone as the title.
The search engines are also getting better at understanding the semantic meaning of a query. Merely using a keyword that others haven't doesn't guarantee a better ranking, especially if the titles others have written are synonymous.
Instead, focus on creating an exciting title that people will be compelled to click on. Google measures the click through rate on titles, and may be using this information to rank pages. Compelling titles are also more likely to be shared and linked to, which sends more positive quality signals.
A good title stands out by making a claim or asking a question that people can't resist following up on. As long as your article lives up to the promise of the title, this is unquestionably a good thing. Focus on surprising conclusions or less than obvious connections. Also, try to make it clear how reading the article will benefit the reader if this isn't implicit.
List titles always seem to do well also.
2. Avoid Duplicate, Scraped, or Spun Content
Panda was specifically designed to target low quality sites, and this is the lowest of the low. Google has become very skilled at detecting content that was copied from elsewhere, even if it was run through a computer program that scrambles it to make it look unique.
By the same token, you should avoid getting links from sites that accept this kind of content, because they offer very little value, or are bound to offer very little value in the not too distant future.
If your site has content like this, you should either delete it or edit it to improve quality levels.
You may also face a demotion by Panda if content on your site is repeated too often. This is an especially big problem for eCommerce sites, which often feature similar or identical content on a large number of pages. Try to feature this identical content in a separate frame, or noindex pages that are mostly identical.
3. Rewriting Won't Cut it
Avoid producing content that repeats what has been said before, even if the phrasing is different. Part of the evolution of search algorithms is semantic analysis that can interpret whether two pages say the same thing, even if they use different words to do so. Articles should be designed to offer something unique, not just in terms of the actual words, but in terms of the overall message. This means it should draw original conclusions, put a twist on stories with an original opinion, or genuinely provide information that can't be found elsewhere.
4. Don't Accept Too Many Guest Posts
Some of the sites that were hit hardest were "content farms," that accepted guest posts with very low quality standards. Accepting guest posts on your site can be a great way to build relationships with the online community that can benefit you down the road, but don't get too liberal with them and open up the doors to everybody.
Obviously, you should never post an article that was copied from elsewhere. However, even a completely original article isn't necessarily worth publishing. Make sure that the content adds value for your readers and brings something new to the table. You should have the same quality standards that you do for your own work.
5. Post Frequently
While Panda doesn't target sites that post rarely, a different update, the freshness update, focuses the results on more recent data. Google is, overall, trying to give visitors information that is fresh and trendy, because users prefer newer information if it is of the same quality as old information.
If you update your blog often, it sends all the right signals, as long as it doesn't have an impact on quality. Do not sacrifice quality to constantly churn out garbage. Instead, try to share personal experience, case studies, breaking news, answers to questions, guides, and entertainment that people can't easily find elsewhere.
6. Keep Your Audience Engaged
Try to address your readers directly and get a conversation going. Pay attention to what gets shared often on Facebook, Twitter, and Reddit. Try to emulate, but not copy, what has worked for others in the past.
Engagement is tough to conquer, but if you can manage to do so, the rewards are incredible. Focus on elements that make things go viral, such as these 6 'C's:
–        Controversy
–        Cuteness
–        Comedy
–        Confidential Information
–        Counterintuitive Conclusions
–        Cats
The last one is a bit of a joke (a bit true as well), but you get the point.
7. Quality is Everything
Identifying exactly what quality is can be a difficult task, but here are a few things that tend to go along with quality, even if not all of them are completely necessary in all cases:
–        It takes time to produce the content
–        The content is creative and not easy to mass produce
–        Care is taken in research, and even more in choosing which research to throw out
–        It is surprising and/or emotional
–        Lists, anecdotes, images, and alternative formats are often used
–        It is easy to read, understand, and pass along
8. Outbound Links Matter
While linking to authoritative and trustworthy domains won't necessarily improve your rankings, bad outbound links can certainly hurt you. For example, if you are using heavily optimized anchor text when you link to other sites, or are relying excessively on site wide links such as blog rolls, this can make it look like you are selling links or building a link network.
You certainly shouldn't be greedy with your links. A site that doesn't link out looks odd to Google as well, and outbound links actually help the search engine identify what your site is about and what subjects are related. They make you a part of the web and can be a way to build relationships. Just don't make your site look like a link farm.
9. Authorship Matters
Make sure to use the rel="author" tag to help Google identify who wrote the posts on your site. When you do this, it adds their image next to your search result, making it more enticing to click and visit. Many experts expect authorship to play a role in rankings in the future as well, if it isn't being used already.
Try to get guest posts from high profile authors in your industry and make sure they are tagged as the author of the post. This will do a lot to boost your credibility and may have an impact on rankings.
Google Authorship goes a step further, allowing bloggers to submit an e-mail address on the same domain as their blog, proving that they are one of the primary authors. Experts expect that this feature will soon play a larger role in how pages are ranked, so be sure to confirm your Google Authorship today.
10. Reply to Comments
Try to interact with your audience as much as possible. An active comment section is a very good sign that your site is still relevant and that people enjoy what you have to offer. This means you are bringing quality to your audience and making Google's search results look better.
Diversify
The most obvious, but hardest, thing you can do is develop alternate sources of traffic so your website isn't as dependent on search engine referrals. Social Media and subscription based tactics have grown in popularity and ease of implementation recently. Search still remains the primary source of traffic for most web properties though. Diversifying your traffic sources is a must in today's volatile search environment,
Ultimately, your goal as a blogger should be to find the right balance between SEO and serving your audience. Good SEO is about finding out what problems you can solve for your target audience, making it easy for people to find your solutions, and providing the best possible solution you can. Have you been affected by recent Google algorithm changes? If so, what techniques did you use to respond to any penalties?
Latest posts by Pratik Dholakiya
(see all)