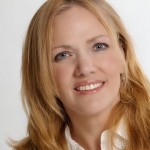 LinkedIn is a social media platform that has taken the idea of connecting people online to others around the world, and applied it to business. From its birth, LinkedIn has catapulted to the forefront of business to business marketing and has become an extremely important aspect of connecting with clients and partners. The professional environment has drawn the most astute and important business leaders to the network; something no other social media platform has been able to accomplish. Let's take a look at the basic mechanics of networking on LinkedIn.
The LinkedIn Basics
LinkedIn enables users and companies to build profiles exploring their business and personal skills, strengths, and work history. Building the basic profile is relatively straight forward, and using pictures, symbols, videos, and 'extra sections' can all help your profile stand out from the rest.
Groups form around common hobbies or interests and allow for discussion. Using these platforms, people are able to connect with people with similar pastimes or business objectives and expand their networks. The number of people who have found work through just group activity on LinkedIn continues to amaze.
Many people say that LinkedIn has resulted in the 'end of the cold call'. No longer do people need to call businesses without any introduction. Now people can connect and discuss business online before they connect on the phone and in person, increasing success.
If It's Good Enough for the Fortune 500
Several large companies have built sizable networks that enable them to communicate with people around the globe. A strong LinkedIn presence improves their business prospects as well as their recruiting efforts.
LinkedIn has long been considered a professional business networking platform, which offers an alternative to Facebook's personal space. Only 59 percent of Fortune 500 companies have a corporate Twitter account. If you want to connect with the biggest businesses and expand your opportunities into the ranks of the world's largest corporations, LinkedIn is mandatory. It is almost mandatory for startup businesses to become involved in social media, but LinkedIn's penetration of the Fortune 500 is unique among social networks.
So which CEOs are more accessible and active on LinkedIn? As clear as the benefits of social media are to a small business owner, the logistics, infrastructure and value isn't as easy to ascertain for a conglomerate like Johnson & Johnson. That makes it all the more surprising that every one of the top executives at Fortune 50 companies is in fact on the LinkedIn network. Who's at the top of this exclusive list in terms of network size?
Michael Dell– Chairman and CEO at Dell
Michael Dell has taken the virtues of LinkedIn and used them to propel forward. His own extensive network (around 20,000 first level connections) allows him to stay connected with partners and clients around the world. He can update them instantly and simultaneously with statuses, access crucial information at the drop of a hat, and organize meetings based on travel schedules with ease.
LinkedIn offers those in the business world limitless opportunities to expand; you just have to learn how to use them. By the way, in certain searches, just below Michael Dell, you will find Vint Cerf, co-inventor of the Internet (yes you read that right) and core TCP/IP protocols. Both of these two visionaries believe that building a large personal network on LinkedIn is important, and they've each put countless hours growing their personal networks into the tens-of-thousands. LinkedIn is the only place in social media that you'll see business leaders like Michael Dell and Vint Cerf rubbing elbows with the grunts from the mail room. If you're using social media for business, the access to high level corporate officials is more than enough reason to stop neglecting your profile on LinkedIn.
Do you use LinkedIn? How large is your network, and who are your favorite business leaders on the network?
Latest posts by Lori Ruff
(see all)