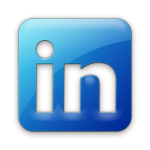 There have been lots of changes happening for Companies on LinkedIn by way of their Company Pages.  If you haven't heard the news, here's what you need to know.
First, there are over two million companies who have claimed their pages on LinkedIn. What are you waiting for? And, if you have a page but it's been a while since you put it up: take a new look!
In addition to the overview, you now have the ability to add Careers—if you use the job posting service—and Products & Services. Here's where it gets good!  You can now segment by audience demographics what people see when they look at your Products & Services tab.  Can I get a WoW!? How do they do it?
More Control Means More Opportunity
Take a look at the screen shot below. Notice the entries on my LinkedIn profile. It's entirely User Generated: Location, Industry, Seniority, Company Size, and more. It's what we share that determines what we see. In fact, this is the only place I know of where the company can segment what people see that does not depend on cookies or opt-ins. It's brilliant!
Want to see it in action? Visit our Company Page on LinkedIn, or the Social Media Sun company page. You'll notice a subtle new layout. The overview is still there. But rather than seeing the employees first, you'll see Company Updates. Employees in your network are now below the updates, meaning you see relevant company news first. Be sure to follow companies that you are interested in to help you stay informed.
Market Your Products on LinkedIn
Next, look above the Company logo, and you'll notice tabs, once the company populates them. Careers if the company lists jobs on LinkedIn, and Products & Services—or just Products OR Services, depending on the company.
Now, before you click on the Products & Services tab on our page, think about your own demographics. Are you in High Tech in Australia: or in Oil & Energy in the US? Your demographics based on Company Size, Job Function, Industry, Seniority and Geography will determine what you see first on our Products and Services page. In the former you'll see the product description and banner below; if the latter, you'll see our 1-2-3-Rock program highlighted.
I feel like a TV commercial, "But Wait! There's More!" Once you have 100 followers (get them now while the getting is good!), you can also target your status update messages. This can be an entirely different demographic than the audience you select for your Product & Service tab.
Improved Targeting Features
Let's say you are based in a specific geographic area. You want to announce a special in one area; but you don't want to inundate all your followers all of the time.  With the targeted audience, you can drill down to metro area. The catch is… your update must target at least 100 people, as shown in the screen shot below. If I target all of North America, my update will go to 377 followers. OK. But if I want to send a message just to our followers in the Greater Denver Area, only 60… so no go, I have to add more options to get that number up.
You can see how important "gaining followers" is becoming in the world of LinkedIn for Companies. There's even more services for companies available now, like Company Page Follower Statistics and Company Page Insights, an enhanced look at your company for viewers. Admins also now have enhanced Page Statistics and Follower Statistics. And more is on the way.
LinkedIn is actively working to enhance the ability of companies to experience a powerhouse of opportunity on the LinkedIn platform. Where other platforms have tried to provide networking options for companies, no one else has the audience and exposure offered by LinkedIn.
So what are you waiting for? If you have a company, now's the time to act. B2B or B2C makes no difference. LinkedIn is an environment rich in success stories of business getting done. If you have a Company Page, post your How-To questions below and we'll work through getting it right together. As always, I'll check back, follow your company and answer your questions.
Latest posts by Lori Ruff
(see all)