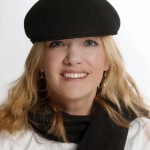 We manage a dozen LinkedIn groups for ourselves and our clients. Every now and again we see a discussion posted: "Post your Facebook Business page here!" Does it help to cross promote your Facebook page?
The person who posted the discussion likely receives the most benefit in terms of fan base growth, but how engaged are those fans? Will they like and comment on your updates? If not then you're just as likely to hurt your EdgeRank, the score Facebook assigns to indicate your relevance in the Facebook world.  As you gain more fans who don't engage with you your EdgeRank score goes down. As your EdgeRank score goes down, so does the number of people who actually see your posts on their news feed. As fewer people see your posts in their newsfeed, less people comment and like your posts, which continues to lower your EdgeRank, or relevance. It's a viscious cycle that is severely self-defeating.
If you're starting to get the picture, you're smarter than the average bear out there. And about now you're saying, well how do I grow my fanbase and remain relevant?
Scaling Your Fan Base Appropriately
I have to say: I'm GLAD you asked! You might look at my business page and see I have under 1,000 fans.  How could I possibly be a social media expert with less than 1,000 Facebook fans?! The answer is simple. I play in this space all the time, but my specialty is primarily LinkedIn and Twitter. A secondary "space" for me is Facebook and increasingly Google+.  I also blog, but the content I'm most known for is webinars and speaking. Since I don't spend as much time on Facebook the lower number allows me to compete in EdgeRank with users who are very active.
On LinkedIn I have close to 30,000 connections, the maximum number allowed. On Twitter @LoriRuff has almost 67,000 followers and my alter ego @LinkedInDiva is close to 36,000. I also manage the company accounts @iasocialmedia, et al. So, those are my primary playgrounds and the numbers reflect the amount of time I spend as well as my fanbase and yes, I engage with lots of them: however, not all at once!
So, to have 700-800 followers on Facebook and about the same on Google+ just adds to the mix for me. I'm not a superstar on those platforms and I don't pretend to be. But I do have a strong following. I do get leads from Facebook and Google+ and frankly, that interests me and keeps me in the game. It also keeps the size of each community at a level that is manageable and allows me to connect with all of my followers more intimately. By concentrating my growth on the networks that I spend the most time nurturing I can still scale other networks at a rate appropriate to time I spend on those. It's all relative, and it keeps me relevant no matter which network I decide to use today.
Engagement is the Fuel for the Relevance Fire
So how does that translate to you? My question is, where do you spend your time? What platform do you find brings you the most value in terms on return on your investment of time and energy? If it's Facebook, then work to grow your fanbase but you can't just post and hope people will reply. Go out and engage your community. Spend your time reaching out to the people who like your page. Comment on their posts. Get to know them and post comments and discussions of interest to them. They will respond. It's in our nature to do so.
With the new timeline covers, I also recommend you use that space to show your followers who you are. Work with a great graphic designer to create a visual representation of your service or product that is appealing to your visitors.  And when you post a discussion, spend the little extra time it takes to attach a great picture to again, engage visual people with some eye candy.
Pick your Battle(field)
If you're more active on one social network than all the others it is a good idea to cross promote and bring as many followers back to your home turf as possible. Don't force their hand, and concentrate on followers that are engaged. It's a good strategy to connect with users in the places that they spend the most time, and connect with users in the places you spend the most time. The sweet spot is connecting with the users who spend the most time on the network that you spend the most time and engage them so they effectively extend your influence. That's optimizing your reach; that's maximizing your influence. Think about these things when you cross promote and do so carefully.
Before I sign off I'd like to see what you've learned. If you post your Facebook page URL below, I'll come back and like you. I encourage you to not just post your URL,  but include what your passion is, so when I like your page, I can comment about your passion, whether I share your love or find it to be something I'm glad you're into. Take a moment to craft a comment that will spark a response here as well. You'll find the same kind of engagement on Facebook, rather than just a trading of "Likes" that may affect your reach negatively this strategy will do more to help your efforts for conversation than anything else you'll spend your time on.
Latest posts by Lori Ruff
(see all)