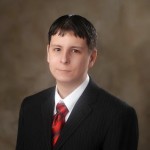 Facebook has made several changes over the last few months to make it harder for businesses to connect with consumers without spending money for advertising. The EdgeRank algorithm filters out all but 16 percent of status updates for the average user and the new timeline format for brand pages has taken away many of the opportunities that small business had to market to customers on their own  terms.
An often underutilized tool in Facebook marketing is Facebook groups. You can add anyone who is on your friends list to a group and if they are even a little bit active, a link to the group will appear in their sidebar. After a user is added to a group they will receive notifications every time someone posts to the group, and users who turn off notifications will still get a small notification count beside the group in their sidebar. Updates in groups often inspire deeper conversations because of this, and therefor become more visible in the member's streams. Here are some key aspects businesses should consider when setting up and facilitating discussion in a Facebook group.
People Discuss topics, not Businesses
The Social Media Sun Facebook group is dedicated to helping businesses and regular users get the most out their social media profiles and entire online presence. We have used it to talk about our website in the past, but it is primarily a discussion on the topic of social media.
Your group should always be on the subject of your business, not your business itself. If you run a photography studio, the best Facebook group would have to do with home décor. I know many of you are thinking, "Why in the world wouldn't it be on photography?" Because consumers who hire photographers don't discuss things like whether Nikon or Canon has better lenses. They are more interested in ideas for framing photographs than they are in photography.
This is the basic premise of Social Media; offer something valuable to your customers, and don't focus directly on selling your products. Your advertisement is the company's name in the name of the group, keeping your customers within your reach and your brand at the top of their mind, and ultimately connecting with them on a deeper level.
If you run a business selling cupcakes, you may start a Facebook group for wedding discussions, or one about party planning. The great thing about Facebook groups is that you can set up as many as you like, and if you can start the discussion your group members will take care of most of the work for you.
Don't Sweat the Details
Create a logo for your Facebook group and fill out the group info. It's also a good idea to create at least two documents starting out. Make a list of community rules and make a user list where all the members can post links to their social media profiles. As your group grows people will start adding members that you may not know and may not be familiar with the way you moderate your group. It's much easier to let them read the rules beforehand than get reprimanded for posting something that isn't allowed. It's always better to be proactive instead of reactive.
Open for Business
If you're maintaining a Facebook group for business development, there is absolutely no reason to make the group closed or deny members the opportunity to add other members. The whole idea is to expand your reach, and a community that can be grown through friends of current members is as close to the essence of social media marketing as anything that is currently available.
Make the atmosphere fun and inviting so people will actually want their friends to join them there and remind everyone that they can add as many of their friends as they want. You will be surprised how often strangers will gladly abide by the group rules to have access to a community that is active.
Make it an Event
If there is any possible way to incorporate Events into your Facebook group, make sure you do so. The best type of event would be a get together in the physical world where several group members meet up in person, participate in some kind of activity and interact with each other face to face. This will strengthen the bonds between members, help everyone feel familiar and welcome, and give them a solid reason to stay with the group.
Be sure to take as many pictures as possible and add those to the group too. People who are considering whether or not they want to join will be influenced by the fact that the other members know each other and have good times together. Events and group photos are two of the primary features in Facebook groups, and they're easily the most interactive.
Since many groups will consist of members from all over the world, you can always replace a real event with some type of virtual event. You want to be creative and plan something worthwhile; no one wants to attend an online event that you cobbled together just to say your Facebook group had an event. If you can provide real value to real people, your virtual event can go just as well as a physical event, and could potentially have much larger attendance.
If you're not having any luck with your Facebook page, a group might be the best option for your business. It's also a great lesson in how to best market through social media, and you'll get a good idea about how effective you are at social marketing. Do you have a Facebook group? What do you recommend group owners do to inspire engagement and make their group a bigger part of your day?
Latest posts by Adam Justice
(see all)