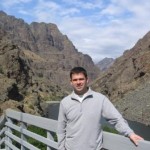 Google Analytics is ubiquitous in web development, and as far as most people are concerned is the only viable source of information tracking for their website. Installing analytics on your website is the first step in understanding how visitors are finding your website. Understanding how visitors are finding your website is the first step in improving your marketing and focusing your campaigns.
The good news for webmasters is that there are several free (and paid) programs out there to help you track sources of traffic, keywords, bounce rate, time on site, country origin, and other important information about visitors on your website. You do not have to submit your stats to Google at all to get accurate statistical accounting and easily interpreted reports.
Piwik is a lesser-known free analytics program, but it has become my favorite alternative to Google Analytics. Below are the top seven reasons why you should use Piwik open source analytics:
#1. You Control It
Unlike other open source web analytics software, you are able to host Piwik on your own server so that your company is the only one tracking your business' data. This is one of the top reasons you should use Piwik. The fact that you host Piwik allows you the ability to truly personalize your visitor privacy with advanced settings. You have no fear that your visitors' behavior will be forwarded on to advertisers unless that is your company's decision.
#2. It's Easy to Install and Use
I should it's fairly easy to install. When installing Piwik, you are essentially setting up a database on a host, as this is how Piwik monitors and tracks information. Piwik does walk you through the installation process with step-by-step instructions. It can be installed with virtually any content management system or just a straight HTML or PHP website, so long as your web host supports database.
Once installed, Piwik is accessed at "yourdomain/piwik". Its interface is easy to understand and interpret with highly useful data.
#3. Reaching Goals
Piwik also offers your business the opportunity to track and analyze the achievement of your goals. Whether you want customers to buy an item, become a new customer or sign up for your newsletter, Piwik can track these objectives and help you to increase your conversion rates and revenue. The software even allows you to track the success of a search engine marketing campaign.
#4. Size Doesn't Matter
Piwik has the ability to track hundreds and even hundreds of thousands of page views a day. Though higher view rates may require some adjustment on your part rather than operating straight out of the box. With a dedicated server and disabling features–like the real time function–that could slow down your website's load speed, you have no need to purchase another piece of software, even if you have a million people visiting your page each week.
#5. Mobile Tracking
Piwik has the ability to not only track computer visits to your site but any mobile device, like Apple or Android-powered products, that use JavaScript. The software even has an option for those older devices that do not use JavaScript, allowing you to track all mobile devices that may browse your website, allowing you the opportunity to understand not only what your customers access on your site, but how they do it.
#6. A Google Analytics Alternative
Google Analytics is the most popular analytics tool and it is free and provides a wealth of information. The only downside you may find is that you are giving Google access to all your website data. It is hosted with Google, unlike Piwik, which is on your own server. If you are uncomfortable with providing Google with a lot of website data, Piwik is the best alternative.
Or even if you love Google Analytics, Piwik can be a nice supplemental source of website data. And by the way, Piwik has a lot of fans. It is already used on more than 320,000 websites worldwide. With a vibrant development community you will have no trouble finding help or additional information regarding installation or strategy.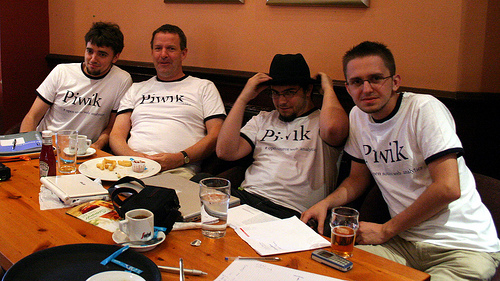 #7. Best of All, Piwik's Free
That is perhaps one of the other greatest selling points about Piwik. The software is completely free, though you may donate to its continued development if you choose to do so. This means some aspects that you might pay for with another software, like a dedicated support team, are not available, but Piwik does include a thorough FAQ section on its web page and boasts an active user forum where technical support questions and solutions are readily exchanged. A search for Piwik download will help you learn more about this product.
The Internet has allowed several open source projects like Linux, WordPress, and Gimp to provide viable alternatives to proprietary software that costs hundreds or thousands of dollars. Developers donate their time, and users make small donations to help with support. Like these other crowd sourced achievements, Piwik is a stunning crown jewel of the open source community and is a testament to just how polished and effective open source software can be when the community gets behind it.
The team at Ascent Internet provided this article. They help businesses better identify opportunities on the Web and market their online presence through their Web design, St. George, Utah SEO, and other Internet marketing services. Ascent Internet has no connection to Piwik other than their continued enthusiastic use of the product. 
Social Media Sun openly supports open source, freeware, and crowd funding initiatives. Developments such as these are crucial to the evolution of the Internet. To find out more about free alternatives, visit our Facebook Group.
Latest posts by Jason Nelson
(see all)