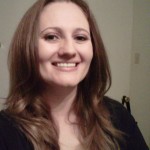 Social networks almost always offer an array of privacy settings and sharing filters, but most privacy features are as different as they are confusing. As soon as you figure out one network, they change the settings or the layout, or you find out that you've misunderstood the privacy settings all along.
It's not enough just to know where the privacy settings are or how to use them. You also need to know what level of security you are comfortable with on the Internet and exactly how to tweak those settings to accommodate your needs. I might be more comfortable sharing certain pieces of information than you are. The information that you're trying to hide may already be available, and easy to find on other online data sites.
Come to Terms with Disclosure
The first step is research your online presence, and come to terms with the amount of information that is necessary to share in order to effectively meet your networking needs. If you're doing business, you limit your leads with every form of contact that you decide to withhold from potential clients. With all of the scams and fake accounts going around on the Internet, it will take a substantial amount of believable, consistent information and photographic proof to put most business people at ease.
Business networks like LinkedIn require a substantial amount of professional history and details about your career. Consider what your networking goals are, the amount of information that is available as a public record, and what you're comfortable letting a complete stranger know. If you're wanting complete privacy, social networking is probably not for you, and there is likely a substantial amount of data gathering going on at other sites you visit that you won't approve of either. If you've included enough disclosure to effectively network online, you've put yourself out there and it's going to be easier to track the information that you've decided to keep private than it will be the information that you've decided to share.
Online Privacy Basics
Now that you know how much you're going to keep private, you need to figure out where the privacy settings are for each social network you use. Simply finding the available settings and features is sometimes the hardest part. The next step is to learn what they're capable of, how much control they offer, and which levels of user will be affected. Most sites have a "view my public profile" option so you can test it and see what other people see when looking at your account.
To even sign up for most social networks you will be required to submit certain personal information. The site will ask for additional personal information as a means to verify your identity should you lose your password or your account become otherwise compromised. Finally, there will be biographical information and information about your preferences that you can submit to let others know more about you, to help the application specialize the content offered to you and to aid in advertisement targeting.
Required Information: Name, E-Mail, Date of Birth, Location
Secret Information: Alternate e-mail, mobile phone number, security question and answer
Biographical Information: Information about yourself submitted voluntarily
On most networks you can limit visibility by grouping your friends and other contacts. Different networks will require different filtering schemes to achieve the desired experience. If an application offers advanced filtering, create your groups and organize your friends as you go to make it easier on yourself later on.
Here is an overview and breakdown of the privacy settings on some of the different social media sites. Don't share more information that you mean to online. Use your privacy settings accordingly.
Privacy Settings on Facebook
If you use Facebook, then you probably already know that the site has been under fire more than once for changing their privacy settings. One of the biggest issues is not the change in the settings themselves, but the lack of adequate communication about what is being changed and when. Different privacy settings exist for each interaction on the site, which makes it one of the most complicated, confusing, yet effective social networks as far as privacy is concerned.
There is a large number of possibilities when it comes to the privacy settings on Facebook but some require complex or specific configurations in order to set up your profile correctly. For example, let's say that you want to be able to share your status updates with everyone but you don't want to have personal contact information showing publicly. This is possible with the right settings. Do you want to enable third party apps for your profile for the programs that you use but you don't want to be faced with those never-ending Facebook game requests.
You can learn how to do all of this and more but since Facebook is famous for changing their privacy controls and settings often, you'll want to keep an eye on the Basic Privacy Controls Help page if you have any questions or want to see if something has changed.
So here is how you can get started:
First, when logged into your Facebook account, click the "Account" menu at the top in the right-hand corner. Then choose "Privacy Settings" from the drop-down menu. Here you have the option to choosing your privacy settings to a default "Public" or a default "Friends" option. Then you can also click the option that says "Custom" to specify who sees what on your profile.
The first two options are good for someone who has a small group of friends they don't mind sharing everything with or who has no personal identifying information on their profile and doesn't mind it all being public.
But for those of us who want a little more control over exactly who sees what on our profiles, it's time to familiarize yourself with the "Custom" option. You will see a list of categories like this and you can choose the settings for each category:
How You Connect– This section allows you to change how people find you, who can post to your wall and who sees what information on your wall.
How Tags Work– This option controls who can tag you in pictures, you can see the pictures you're tagged in and who can tag people in the pictures that you post. Many people don't know realize that by default, Facebook shows the pictures you are tagged in publicly, even if you do not have a public wall. So for example, you might have a private profile but non-friends can see those pictures of you sloshed at your cousin Sara's wedding last year that Aunt Sue tagged you in.
Apps and Websites–  This section controls the third party apps that are allowed to access and interact with your profile. These might be games, auto-posting programs and more. While some of these apps add value to your FB page, it's important to know that the information that is shared on these sites could be compromised outside of FB's own privacy requirements. What this means is that if you allow an app to access your profile, that app can also gain access to your private information that FB itself might not normally share. Make sure you only authorize trusted apps and websites.
Privacy of each post- Facebook has yet one more privacy setting that actually makes things a bit more convenient. Each time you make a post, you can choose if that post is public, only to friends, only to you and more. You can even set it to show only to certain lists that you have. For example, I could put all my writer friends into a list and then choose to share a post on tips on writing only to that list. This makes customizing the content you share more personalized than ever before. This is much better than spamming everyone on your list with everything you post. I have a list for family that I allow more personal photos and other posts to go to- so only family sees them.
Apps Will Post to Your Account- Another thing to be aware of with Facebook is that apps will post to your account, sometimes even if you don't want them to. For example, Scoop.it will automatically post to your connected Facebook account when you Scoop stories, Pinterest will display your pins and follows and Yahoo! News (and other news outlets) will often show the articles you have read. If you do not want them to do this, you typically need to change it in the app settings, not your Facebook settings.
Now that we know more about Facebook, let's take a look at one of the other leaders of social media- Twitter.
Information Sharing on Twitter
Twitter is micro-blogging at its best and while it was not the first micro-blogging website, it was the first to take off in the way that it has. It's all about 140 characters or less and how you can also post pictures to your Twitter stream and have them show directly in the stream. There are many apps for Twitter including those that allow you to use Twitter on your mobile phone and Air apps like TweetDeck.
The conversation on Twitter is much simpler than Facebook so you will find that the privacy settings are fairly simple as well. The main options that you need to know when you create your account is whether or not you want to protect your Tweets or have public Tweets. The protected Tweet feature means that no one other than the people you allow to follow will see your messages. It also means that users cannot re-tweet your messages and share them to their own streams.
If you choose a protected account at start up, you can always change this to public posts later in your account settings. It's important to know that in a public Twitter feed, anything you post can be seen by anyone, even search engines, whether they are following you or not. You can also @ reply to people without following them.
Direct Messages- If you want to send a private message to another Twitter user, direct messages (or DMs) are the way to do it. This sends a message to the person's private inbox and no other users will be able to see it.
Location Apps- Another thing to be aware of with Twitter where privacy is concered are apps that use GPS to show your location when you post. These are like "Check ins" and will post where you are when you make the Tweet. Some users are not comfortable with this location information going out when they post. This is also done through "Geo tagging" on many of today's Smartphones. You can disable Geo tagging so this sensitive information is not shared when you post on social media. I Can Stalk U has more information about Geo tagging and how to disable it on your phone.
Google+ Privacy Settings
Controlling the way information is shared on Google+ occurs in two ways:
through overall Google+ account privacy settings and
through the set-up of "circles" of contacts
To get started with your privacy settings, click on the gear icon in the upper right-hand corner of the Google+ account and choose "settings". Here you will be able to navigate through a "profile and privacy" panel that will allow you to choose which elements in your Google profile are seen by others.
The most important thing to know about Google+ is that it is linked to all of your other Google accounts. The same name and profile photo will show across the different platforms.
With Google+, all of your posts will go to either Public (anyone can see) or circles that you choose. It pays to spend the time organizing your contacts into specific circles so that you can choose the people you want to share contact with. It works in the same way as Facebook lists. You could make a circle for work-at-home moms to share time management tips and recipes. You could make a social media circle for sharing the latest, hot social Infographics or you could make a circle for your fellow hot rod fans to send out messages on upcoming events or stories of awesome cars in the news. Circles and tagging (with the + symbol) are really the best way to protect your privacy on Google +.
If you have other Google accounts connected to your Google+, remember that they will all be seen by anyone who can see your Google + profile. Content that you post to a public profile will also be seen by search engines and show up in Google search.
Let's move on to talk about LinkedIn.
LinkedIn Privacy Settings
LinkedIn, like other social networking sites, has privacy settings to help you control what information you share publicly and how information is shared to your network. The LinkedIn Learning Center has information to help you learn more about your settings and what is best for your needs.
Unlike other networks, LinkedIn is based on full and honest disclosure of your professional information to serve as a profile that can act as an online resume. To get the most out of the network you will need to share a plethora of information about past work experience, your current employment situation, education, professional connections, and your marketable talents. It's a favorite for identity thieves and acts as a primary source of information for competitors.
There are many different settings within LinkedIn to help manage your privacy. This allows you maximum control over your account but it really only helps when you know what it means. Here's an overview:
Connections Browse- This controls whether or not your contacts can see who else you're connected to. You can show or hide your connections but users can always see your shared connections, no matter which option you choose.
Profile Views- This controls whether or not other users can see if you've viewed their profile. Control what details show up in the "Who's Viewed My Profile" module on their LinkedIn homepage.
Profile and Status Updates- This setting determines whether you want to let your connections know when you make changes to your profile, recommend someone or when you update your status.
Advertising- Controls whether you receive targeted advertising (based on non-personal information) on selected partner sites.
Viewing Profile Photos- This allows you to control which profile photos you see as you browse through the LinkedIn site.
Service Provider Directory- You can control whether or not you appear in the Service Provider Directory
Pinterest Privacy Settings
Pinterest is super hot right now but some people are avoiding using it due to privacy issues. While I am a huge fan of Pinterest, I completely understand why users have concerns over the privacy issues. In short, you have no privacy. Anything you post on Pinterest is out there for anyone to see. It's similar to a public profile on Twitter- but worse.
You cannot control who follows you and there is this nifty- and annoying- feature that auto-adds all of your Facebook friends automatically when you use FB to create your Pinterest account.
To try to address some of the concerns with privacy on Pinterest, they recently made some changes to their terms of service in regards to the sharing of information. It reads as follows:
3. Sharing of your information
Pinterest Users. When you register through the Service and submit Personal Information to create a profile or visual collection, other Pinterest Users will see your name. If you choose to provide additional Personal Information in your profile, Pinterest Users will see such additional Personal Information, including, but not limited to, your photo, location, website and biography. Providing additional Personal Information is voluntary and should correlate with the degree of interaction you want to have with Pinterest Users. We recommend that you guard and refrain from disclosing any information you consider sensitive and confidential.
Aggregate Information and Non-Identifying Information. We may share aggregated information that does not include Personal Information and we may otherwise disclose Non-Identifying Information and Log Data with third parties for industry analysis, demographic profiling and other purposes. Any aggregated information shared in these contexts will not contain your Personal Information.
Service Providers. We may employ third party companies and individuals to facilitate our Service, to provide the Service on our behalf, to perform Service-related services (e.g., maintenance services, database management, web analytics and improvement of the Service's features) or to assist us in analyzing how our Service are used. These third parties have access to your Personal Information only to perform these tasks on our behalf and are obligated not to disclose or use it for any other purpose.
Social Networking Sites. We may share the information in your Pinterest account (including your Personal Information) with the SNSs that you have linked to your Pinterest account. These third parties have access to your Personal Information only for this purpose (unless the SNS has received your Personal Information independently of the Service) and not for other purposes.
Facebook Connect and Twitter. We allow Users to link their Facebook and Twitter accounts to our Service. Users can then post recent activity on our Service back to their Facebook and Twitter accounts. You will be prompted to decide whether or not your activity on the Service will be shared and disclosed on your Facebook/Twitter service. You can disable the foregoing feature at any time by logging into your profile and selecting the option to disable Facebook Connect and/or Twitter. Further, you may be able to edit your privacy settings for the content that you post which appears on Facebook/Twitter by making selections in your "Edit Profile" settings via the Service.
The only way at this time to ensure privacy on Pinterest is to use an email or account you do not use for anything else to sign up for your Pinterest account. Then you can pick whatever name you want and no one has to know that it's you and no one will be auto-connected via shared social networks or email.
With all of this in mind, there are some general rules to keep in mind when it comes to using social media. First, it's important to understand that anything you post, regardless of your privacy settings, could potentially come back to haunt you. If you wouldn't want your grandma reading it, then it might bite you on the bum later when you apply to that government position. If you think your wife will never see it because it's in a "private" Facebook group, someone might just screenshot it and send it to her anyway. Use discretion before anything you post, regardless of your privacy settings and you won't have to worry about that potential problem coming back to you.
Lisa Clark
is a Social Media Consultant and writer with more than 12 years experience. She helps brands connect with their target audience online. You can see Lisa's work at
Social Media Satisfied
and book your own special media solutions, or contact her on
Twitter
.
Latest posts by Lisa Clark (see all)