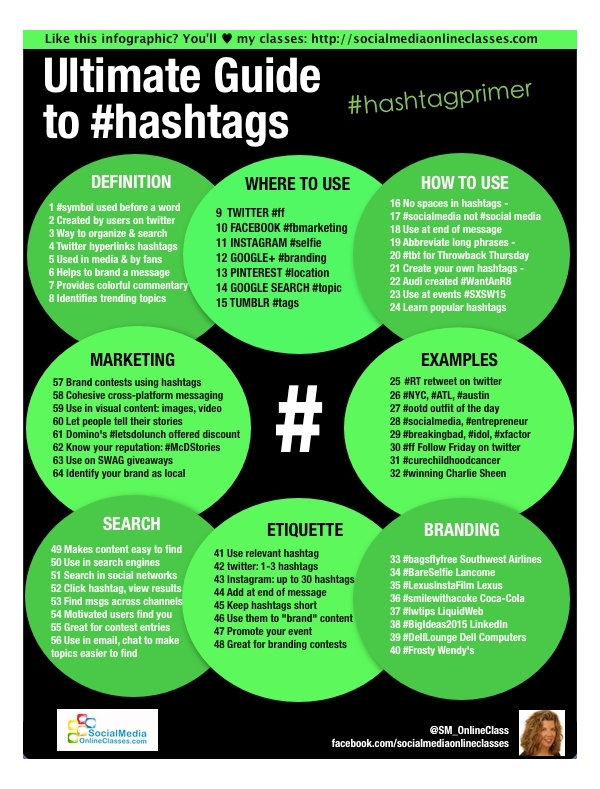 The answer to "What the heck's a hashtag?" Infographic explains what a hashtag is, how to use it across multiple social networks, the etiquette for each social network, and examples of popular hashtags.
Offers 64 tactics to using hashtags, organized in 8 categories, for a potential 4 million possible combinations of how to use hashtags to market your brand. An excellent primer for brands using Twitter, Facebook, Google , Instagram & Tumblr.
Includes examples from brands including the NFL, Gilette, Audi, McDonalds, Coca-Cola, Oprah, Lancome, Dove, and more.
Excellent resource and great for printing, as is 8.5 x 11.
It gives brands a roadmap for success when using hashtags, as many social media managers find hashtags & Twitter intimidating. This guide helps brands avoid social media gaffes, increasing their brand reputation and visibility.
Use the infographic as a checklist for how to use hashtags properly and great brands to watch for inspiration.
Source: http://socialmediaonlineclasses.com
Latest posts by Contributor
(see all)