"How to Attract Guest Bloggers" Part 1 is the first part of a 2 Part Series on attracting guest contributors to your blog.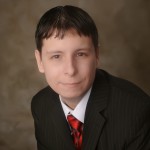 Social Media Sun has been very fortunate in our campaign to attract qualified guest bloggers. I had always planned to fill some of our need for content with regular guests. There are many benefits to letting other bloggers contribute to your blog, and there can be many benefits for the contributor as well. It's a way to bring in fresh ideas, it is slightly less work than writing a piece yourself, it helps solidify your relationships with the writers who you allow to be your guest, and it exposes both parties to new readers.
Most small blogs would like to incorporate guests into their publication, but I often hear that their attempts to attract quality writers fall on deaf ears. Most small bloggers believe that their lack of popularity is the major problem, but Social Media Sun isn't that popular; plus, we've been attracting several guest bloggers every week since we opened our doors, and have had more than 30 guests in the past 45 days.
Special Gift for Readers!
As a special gift to readers at Social Media Sun, we're offering the full E-Book "How to Attract Guest Bloggers" by Adam Justice in .PDF format for free download. Not only are we giving every reader a free copy of the E-book, but we're also granting you special rights, to give the E-Book to the readers of YOUR BLOG as a free gift as well!! The PLR version can be sold on your site (and you keep all of the profits), or given away to your visitors as a free gift. Just right click on the version you wish to download below and select "Save Target As"
Alternately, you can donate 2$ to Social Media Sun. Contributions are 100% voluntary, and the proceeds will be used strictly on future offerings at Social Media Sun.
Start With the Writers You Know Well
I started getting things together for the site approximately a month before the launch, and part of that time was spent recruiting the first group of guests from a large pool of social media bloggers that I'm glad to call my friends. I ended up getting 14 submissions before I even opened the site, and all of them came from my current network.
I've only been networking with this group of friends for the past year or so. Some of them wanted to support me, and some of them had enough faith in me to believe that the site would succeed. I had also done favors for many of the writers; everything from guest blogging on their sites to helping with minor web design work. I had also spent hours in conversation with them, and when our relationships started neither of us were looking for a favor.
I asked Jason Falls to do a guest submission after knowing him for only a little over two weeks. It turns out that we're from the same small town in rural Eastern Kentucky, and to some degree he felt compelled to help (I offered to do everything short of being the Social Media Explorer janitor when I found out he was from Pikeville. It wasn't me trying to suck up to someone who is successful either. I was just amazed that another social media blogger knew where Pikeville KY was, let alone was born and raised there).
I have contributed close to 4,000 words worth of articles and tutorials to Spin Sucks and Spin Sucks Pro, so I decided to see if Gini Dietrich would do me a solid and write something for the launch. She was more than happy to, and she wasn't under any obligation because I had never asked for repayment for writing on Spin Sucks.  No matter what niche you're in, you should have enough contacts that are qualified to at least know a handful who would consider helping you out with a guest spot. If you don't, you probably need to go back to the drawing board on your social presence.
Offer an Incentive
No matter how popular a blogger is when I approach them, I always let them know that the site is ready to offer special considerations for their hard work. All guests are guaranteed to get a backlink or two in their short bio and I promise to campaign heavily on the day their post goes up so it will get as much exposure as possible.
By outsourcing some of the writing to guests I can concentrate a little more on marketing and doing things that will get them more exposure than if I had to spend that time writing.  I add most guests to a special Twitter list on the @Sun_Social account that I visit and re-tweet from daily. I also send out their blog posts on Twitter when I have the time, and let them know that I'm available for simple design work or marketing help if they need something really important promoted. I also have a standing offer to anyone who contribute a quality post for 20$ in premium membership credit for the Social 100 list, our free advertising and social blogger network.
Even though I don't have much to offer, I offer what I can and try and be innovative when it comes to special occasions. MY friend Liz Strauss is busy working on SOBcon, and she has been one of my guest targets since I first opened the site. I realized that it would be a great opportunity to get Liz involved with SMS, so I offered to advertise SOBcon in exchange for a guest post. It's a win-win for our site because not only do we get a great guest who is well respected, I get to help a friend, and we get to associate our site with the SOBcon brand which is almost as well respected as Liz herself.
Look for People Who Actively Guest Blog
Not everyone who you see featured on Social Media Sun is a personal friend of mine. I read material from at least a dozen blogs every day, and I stop and take notice when I see someone who stands out. Usually new bloggers I am exposed to are guests for sites like Social Media Explorer or SEOmoz, and if I really like them I'll investigate their circumstances further. If I see them guest post more than once, I assume that they're interested in doing many guest pieces and I'll reach out to them.
I always refrain from trying to head hunt the guests from other sites. It's more of a professional courtesy that I have learned from working as an Engineering contractor for the past few years than it is an un-written rule. After all, there is no law that says you can't ask. If I see the same person doing guest posts on multiple sites however, it's a clear indication that they are doing a type of guest contributor tour to drum up some attention for their website or project. The most important factor for these guests is exposure, but you're much more likely to get them to consider contributing tan someone who you've only seen post on their own blog.
Everyone knows that there are major benefits in doing routine guest posts at popular sites in your niche. Some bloggers actually find the time to do it, but most are too busy writing their own content. If you just sent out invitation to every blogger you came across, you'd be lucky to get a response from more than 10 percent of them. If you narrowed that list down to bloggers that you've saw do guest posts for two or more sites in the last month, you'd increase your response rate considerably. Everything you do in blogging, it pays to be smart and efficient. Recruiting guests is no different; use what you know to optimize your response, and make your job easier.
Advertise Your Need, Their Value
If you're truly serious about taking on guests on a regular basis, make sure your readers know about it. Most small bloggers that want to feature guests will make an obscure passage about accepting guest contributions, and call it a failure when no one replies to your request. Make no mistake people aren't going to volunteer if there aren't clear benefits for them built in to the equation.
Instead of advertising the fact that you need guest bloggers, advertise the benefits that someone would get from doing a guest post on your blog. Instead of a small paragraph at the bottom of your About Me page, write a new blog post detailing the benefits of guest blogging and dedicate the last portion of it to offering up the reader's first opportunity. You need to be as creative with your guest blogger attraction campaign as you are with every other aspect of your website. That means that a simple note isn't going to cut it; you need to put boot to pavement to get started. I also recommend putting a link to your call to action for guest bloggers above the fold.
Outsource a Few Posts
A lot of your credibility and value comes from perception. If you've begged for guests for months and have never had another blogger answer the call, most bloggers are going to interpret that as a sign that the effort heavily outweighs the benefits. In a value proposition you'd be turning guests away. It won't hurt to cough up some cash for a professional freelancer to get the ball rolling. You can get articles written for anywhere between 15$ and 150$. I like to ask professionals who normally ghostwrite for other bloggers if they'd consider giving me a discount if I give them credit as the author (after all, you want guests, not someone else to write a piece under your name).
Price isn't always indicative of quality, but at the same time you get what you pay for. If you're looking for an average guest post that isn't specially researched (very few blog posts are), I have wonderful contacts who will get the job done for about 20$. If you're wanting an article that digs deep, is well researched and written, you will be lucky to spend anything less than 50$. If you don't have a clear cut plan in place regarding how you are going to monetize your blog, save your money; it isn't worth the investment.
Host a Guest Blogging Contest
If you have a large network and know lots of bloggers, it may be more worthwhile to offer a 100$ grand prize for a contest than to hire 5 different guests for 20$ apiece. The results could go either way on this one, so keep in mind that you're gambling, and only gamble as much as you can afford to lose. If you only get three entries, you still have to give the reward to someone or face the prospect of being blacklisted by the freelance writer community.
On one hand the possible payday is larger than normal so some writers are going to put in the extra effort. On the other hand it's open to the public and you could get 100 entries, but only 2 or 3 good enough to post. You're giving up all your control for the possibility that more than five quality pieces are submitted.
 Continue Reading How to Attract Guest Bloggers Part 2!
Guest Article Requests: Free Edited Content for Your Blog
Latest posts by Adam Justice (see all)