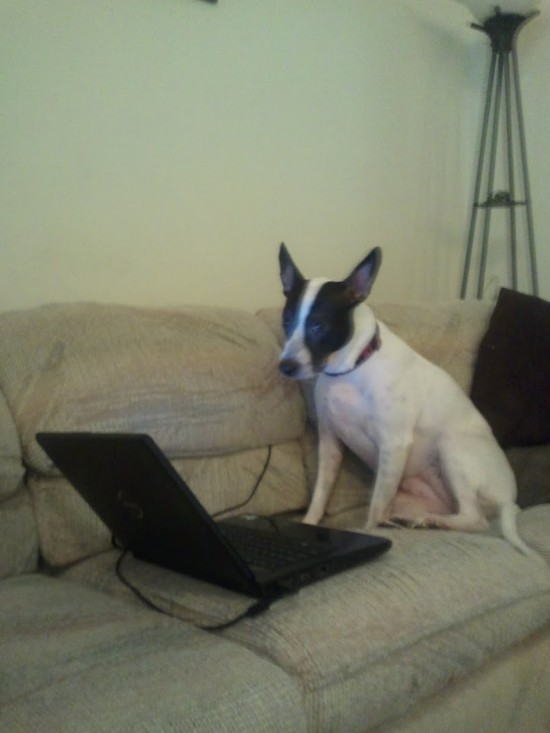 It may sound silly at first, but there really are some great tricks about social media networking and marketing that we can learn from our furry friends.
#1 Basic Needs
Every dog has very basic needs that are required for them to survive. Food, water, even treats – these are all items that a dog needs. In the same sense, your social media sites have basic needs that must be fulfilled for them to survive.
Profiles. With each social media network you belong to you have a profile. It contains your most basic information such as name, email, and description or bio, although some offer even more. Make sure that you take the time to complete your profiles and update them as changes take place.
Activity. This is also a very basic need for your social media sites. Signing up and completing a profile are great, but if you never participate in the network then neither of those things matter. Be active in those networks which you belong to, even if it is not every day.
#2 Sit, Stay, Roll Over Fido
When communicating and teaching a dog commands, clear communication is key. For example, if your dog's name is Lucy, calling her Pooh-Pooh, Cotton Ball, or Baby Doll is not going to help her learn her name. The same holds true in the world of communicating within your networks, your posts and articles, and on your website.
Keywords. Remember to use keywords that make sense and use them wisely in all of your social media sites. Hashtags work on Twitter, Facebook, and Google+, for example, so when marketing your content or business try to use keywords that people may search for often.
Clear communication. Be clear and concise in your thoughts and your words. Make sure that you proofread your blog posts and articles. Try reading them aloud to be sure that they make sense or even ask a friend to read one of your pieces if you are unsure.
#3 Pet Me, Love Me, Me-Me-Me
All dogs love and need attention. It is essential to their mental health and simply makes for a happy pet (and usually a happy owner too!). When your dog greets you at the door after you have been away, wags his tail and wiggles his behind as he nears you, or simply rests his head on your lap – he is looking for attention. Your social media networks and connections need attention too!
Like, comment, retweet, +1, and share. Giving your connections attention lets them know you are interested in their work whether it is a blog post, article, or opinion. It also strengthens the social network connection that you have with them. Show your support to your connections if you like something they have shared and they are likely to return the favor.
Do not ignore your connections. If you never respond to your connections' tweets, posts, emails, or comment on their blog they may assume that they do not have a good connection with you. Their interest in sharing or interacting with your items in return may diminish because of it. Unless you are truly trying make a disconnection instead of a good connection, pay attention to them.
Read further: Pakwired's guide on How to Be Dazzling on Social Media
#4 Play Time!
Every dog I have ever known, met, or had the pleasure of owning has loved to play. Some like to play ball, some like to play tug-of-war, some like to be chased…but, play time has always been key to their health as well as their happiness. The same holds true for social media networking.
Interact. Join one of your connection's Twitter chats or attend their online event, have a conversation on Facebook, add them to your Instant Messenger application and give them a "hey, how's it going?". Whatever it may be, interacting keeps that connection strong.
#5 Do You Wanna Go for a Walk?
Aside from playing a dog's favorite activity is going for a walk. They love to prance and feel as though they are protecting you from the world. It is great exercise, both for you and your dog. Take a break from social media once in a while and go for a walk yourself! Taking a break now and then can:
Keep you from getting burned out or overwhelmed. When you are networking and marketing using social media, it can be tough to keep up with it all. Try taking a break or setting aside a certain time of the day or week for social media networking or marketing. Try only going to those websites during the time you set aside so that you do not become burned out or overwhelmed. If you jump every time you hear a tweet sound or Facebook pop, it is taking you away from what you are currently working on, thus changing your focus.
Get you back to business. During your break from social media work on your work! Write your articles or blog posts, research your ideas for upcoming pieces, conduct interviews, or attend webinars. Or maybe just…go for a walk to clear your head or come up with creative ideas for that next masterpiece!
#6 Leave Me Alone
Dog owners all know when Fido does not want to be bothered. Maybe he is not feeling well from those table scraps you should not have given him or maybe he is worn out from the play time or the walk. Whatever it may be, you always know when your dog needs his alone time because he is curled up in his favorite spot uninterested in you. Your connections needs alone time too, so you should respect that.
Let them have their break. Maybe your connections are using the advice from above and taking a break from networking. Maybe they are working on their next great article or researching information for a book or blog post. Be respectful and let them be. Do not bombard them with emails, texts, tweets, messages, or anything else if you are not receiving a response. They will let you know when they are ready for Play Time again!
#7 Check-ups and Exams
In order to keep a dog healthy, check-ups on a regular (usually yearly) basis are needed along with vaccinations. Your social media sites, websites, and blogs need a regular check-up as well!
Update your website or blog. Some say that your site should be redesigned at least once per year. Whether you believe that or not, it is still a good idea to make some updates, try some new plugins, or just change some little things. Try a new theme or layout, play with different colors and styles, mess around with your current logo a bit. You do not have to do anything drastic, but change can be good now and then, even if it is just something small.

Make sure everything still works. Take time every so often to check that your links work, your plugins work, your search box works, your comment section works, etc. Updates happening behind the scenes can often disturb your site without you knowing it.

Update your social media sites. Take a look at the last time that you updated your profile pictures, backgrounds, and descriptions. Make sure all of the information is current in your profiles or perhaps try changing up your bio or description slightly. Try using some different keywords and see if you get more followers, interaction, or other reactions. Making small updates to your social media sites can provide a nice change.
It might be strange to think of taking tips from a dog when it comes to social media. However, if after looking through these tricks you see something or try something new then Fido won that tug-of-war and you have won with social media too!
Do you have any other suggestions (from you or your dog) that you would like to share? We would love to read your comments below!
Related Content
Latest posts by Sandy Stachowiak
(see all)