Instagram is getting all of the attention and love lately. With more than a billion people on Facebook and the Instagram platforms, the content never stops and neither does the incoming advertising from brands and content creators.
Since Instagram was launched in 2010, it has revolutionized the world. It has been a favorite of businesses that like to do clever branding, and reach out to a ready audience with more visual content. It helps introduce new products / services and can aid in the growth of brand awareness by promoting businesses in an authentic and friendly way without making it like items are being push-sold to customers.
Here are 7 things that you should know before advertising on Instagram.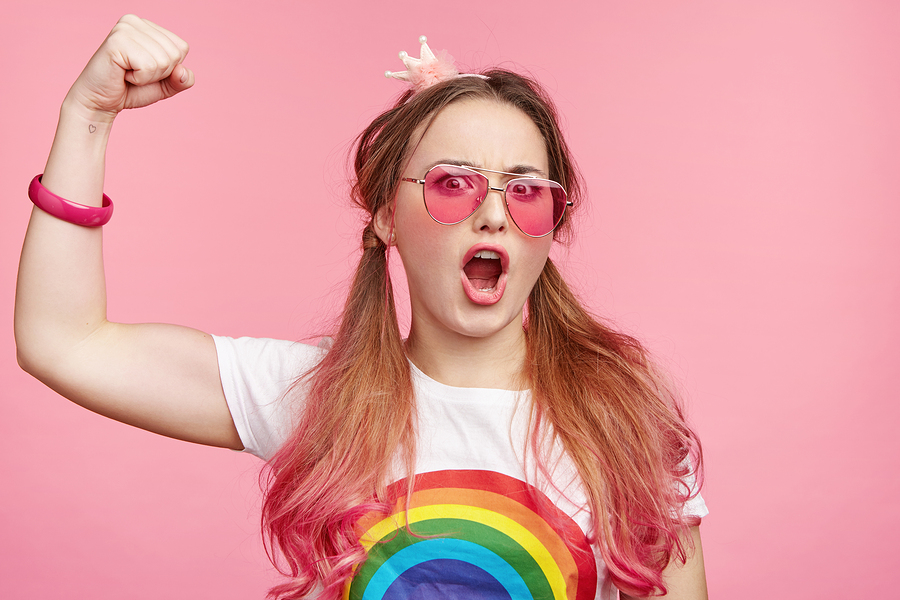 1. Facebook-Like Targeting is available on Instagram
User information, similar to Facebook, is a treasure trove for data gathering. The main purpose of this is to have a better understanding of users. This holds true for Instagram as well. When a person joins his account on Facebook to that on Instagram, the ads will most probably show up on the feed and would be associated closely to his Facebook interests. For instance, in case he gave 'Like' to a specific brand over Facebook, the sponsored photo of that specific brand may also show up on his Instagram feed.
There are robust tools added on Instagram to boost ad targeting. Given the fact that ad management is done through the Facebook interface, the majority of Facebook's targeting options can also be found on Instagram.
2. Close-up marketing is possible on Instagram
The new zoom feature of Instagram can let users pinch the screen and magnify videos as well as photos. This feature was added upon the requests of many users who have been wanting it for a long time now. This helps businesses do a slight close-up marketing with their ads on Instagram. It can let you improve the ads engagement, particularly in case you want the audience to discover a concealed feature in your ads.
Brands can easily experiment with the new feature, and some businesses are also trying out new filters and slow-motion effects to advertise on Instagram feeds with storytelling. This new feature lets brands be more creative and get a new way to make their own ads outstanding among so many ads by competing organizations that are too promotional and unimaginative in form.
3. Run a Quick Audit on Your Instagram Profile
On social media, it's all about the user counts and how many followers you can get. However, it's always a big question about how many of these followers are real, fake, bots or anything in between.
This is especially true when you start to look at any celebrity profiles or accounts and see the follower ranks up in the millions.
The good news is, there is a way to see how many of your followers are real or fake. Thanks to this quick and easy Instagram account audit tool.
All you need to do is plug your Instagram username in and click submit. As an extra added bonus, you can even sneak a peak at your competitors and see how they are looking as well!
4. Videos have to be Short
You need to post videos that are not very long. If you like to use videos as a part of your ad campaigns on Instagram, it is important to be concerned about the length. 
Story ads are quite popular on this platform. Ads may be there in stories, given that lots of users check stories first after they open Instagram. Brands and users may create short videos or photos that display in the feed for as long as 24 hours. Once they are viewed by users, these disappear from view. In case you wish to give your website or name some traction, short videos can be a quick way to do so.
Ads on Instagram have strict limitations in time, less than 15 seconds for your story ad campaigns and less than 60 seconds for standard mobile feed ads. For video advertising on Instagram, your team needs to create videos that satisfy this requirement.
5. Mobile Feed Ads are a hit!
Mobile feed ads display in the Instagram feeds of any user, similar to the standard news feed ads on Facebook. When you scroll through Instagram, it is easy to find various 'sponsored' posts. It is not that one has to follow an advertiser, but might fit within the desired target audience or demographic. Due to this reason, Instagram shows ads from companies that might offer services and / or products that users might be interested on, on the basis of their location, interests and likes.
Instagram ads show up in your stories as well as on your feed similar to any other standard content. It might have a video, photo or a blend of the two that uses the feature 'Carousel' to make a post like a swipe – which can ensure great engagement with new Instagram followers.
6. Follow Your Competitors and Influencers
We've already touched on the topic of how important it is to have a large following on Instagram. After all, it's all about the engagement and user reach, right?
No matter how big or small your follower count is, it's still important to make sure you keep an eye on the big players within your niche market. This is especially true when following fashion influencers.
These are the Instagram accounts that you will want to follow in order to see how they are attracting new audiences with their content, while also monetizing their numbers at the same time.
The more you know about your competition and how influencers are growing their following online, the more likely you are to see improvement with your Instagram marketing efforts as well.
7. Niche marketing is best avoided on Instagram
The size of audience on Instagram is much smaller as compared to that of Facebook. Thus, very granular targeting is not recommended here, as you cannot generate enough brand reach. You have to remember that the experience of Instagram usage is almost completely mobile based. In case that does not match your outcome or customers, advertising over Instagram could be a major challenge. Advertising on Instagram might not be suitable for a business that is trying to get the attention of a highly specific or niche audience.
It is a good idea for you to focus on Instagram as well as Facebook and other social networking websites in order to create holistic campaigns and have a combined marketing impact. You can be assured of high engagement with campaigns that are aligned with your advertising budget. 
Latest posts by Kristel Staci
(see all)