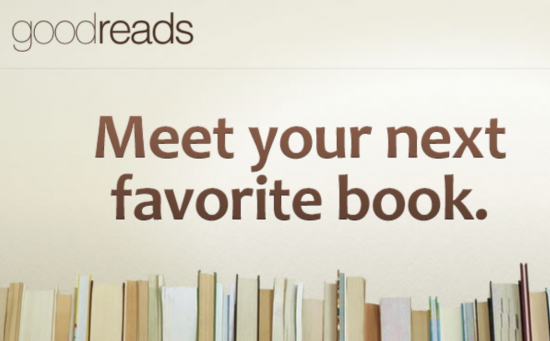 Everything is social these days. Connecting with other people, especially those we normally wouldn't be able to keep up with so thoroughly, is a big part of the Internet's appeal. It has opened up a whole new range of communication, and brought us all closer together despite huge distances. We are now a more open world than ever before.
While in the past you might have joined a book club, the scope of it would be limited. Now, you can actually share what you are reading with people all over the planet. Goodreads is an example of the way things have changed. It is a source for both sharing and enjoying literature of all types, from classic to independent.
Here are five ways that you can make the most out of Goodreads.
1. Use It As A Booklist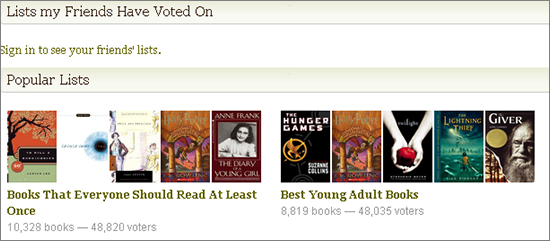 You know all of those books you have been meaning to read, but you forget about them almost as soon as you hear about them? Why not put them on a booklist, so you can methodically make your way through them? Goodreads is great for making lists, from the ones you have yet to read, to those you have finished. You can make as many as you like, separating them by categories, ease of reading, mood…whatever you like. It is a simple way to organize and schedule your reading, and perfect if you like having something to go back to and show progress.
2. Link It To Your Facebook Page
Facebook and Goodreads go together like bread and butter. You can link your social media profile so that your friends never miss a book update from you. They will be able to see what you are reading, what you are planning on reading, and share information about what they are doing, as well. Plus, you can find and share quotes from books or authors you have read.
3. Make (and Take) Friend Recommendations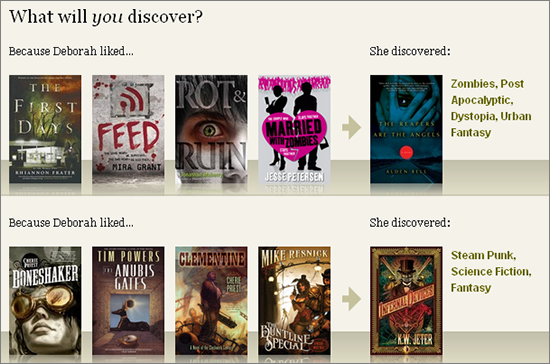 Probably the most common use of Goodreaders is finding book recommendations. Not only will the site make them for you based on what you have rated and enjoyed before, but you can also get recommendations from friends. Or you can make them yourself.
This is a great way of fostering a community of readers, and even encouraging people you know who haven't discovered the joy of books to give things a try you think they might like. I have personally gotten a couple of people hooked on reading who claimed to hate it before. There is nothing more satisfying than seeing someone fall in love with books.
4. Try A Reading Challenge
Goodreads has official reading challenges, or you can create your own. Invite friends to take part in the challenge with you, keep yourself accountable, and update people on how you are doing. One of the most basic challenges offered on the site is naming how many books you will read over the year, and posting that number on Facebook.
Every time you read one, you announce it on the site. It is fun, simple, and a great way to push yourself to take time out of your day to curl up with a good book. With how busy our lives are, sometimes it is difficult to just slow down and enjoy a novel.
5. Take Advantage of Free Books and Giveaways
Did you know you can get free books on Goodreaders? Not just classics that are in the public domain, but often bestselling authors will do giveaways or pre-releases on the site. Many independent authors also give away their ebooks for free, and some very well written and popular series have found their way onto the site. If you want to discover new writers, check out amazing books, or just get some reading material for free, you can find a ton there.
here are a lot of websites that make reading more social, as well as those that provide plenty of free literature to try. But Goodreads is unique, and has managed to become the most popular literary social site on the web.
With so many features, you can customize it to be exactly what you want it to be. So sign up, make the most of it, and happy reading.
More Reading Tools and Resources: