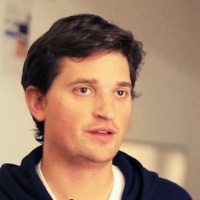 For years social networkers have passed on chain letters that Facebook would start charging for membership. At first people were quick to point out that they would never pay for access to Facebook. Over time however, the consensus changed and I slowly started seeing more people agreeing that since Facebook was so ubiquitous and useful, a nominal fee for using it wasn't out of the question. Most people would now agree that paying 5$ per month or 50$ per year for Facebook doesn't seem that far-fetched.
Another evolution regarding Facebook that I've noticed lately has been that their priorities are more clearly aligned with advertisers than ever. It started when Facebook introduced EdgeRank and started limiting which posts you would see in your feed. Millions of branded pages were getting marketing value without purchasing ads. Then Facebook introduced timeline, which was the most significant in a long line of changes that users campaigned against heavily before its introduction, and complained about even more so afterwards. It's clear that Facebook does not listen to its users. It is becoming increasingly clear with sponsored stories, paid posts and now mobile advertisements that Facebook is pandering to its advertisers.
The whole business cycle of these successful social networks follow the same path; they build up an enormous base of users that benefit from a positive feedback loop, hold off on monetization until their growth starts to taper off, an then bombard users with advertisements after they've already invested hundreds of hours of their own time. When Twitter began to initiate its own monetization scheme earlier this year, it was the final straw for Dalton Caldwell.
What Started as a Social Utility Has Become a Billboard
Dalton had been using Twitter since its infancy, and was a longtime supporter of the platform on the basis of its powerful API. As time went on and Twitter settled on a business model, Dalton became less enthusiastic, until one day he penned his dissatisfaction in a blog post. By the end of that blog post, it was obvious what needed to be done. Dalton decided to make the platform that Twitter could have been; or better yet, should have been. Dalton set up a Kickstarter-like campaign to gauge interest for his new idea, a paid social network – APP.net
When you first hear "paid social network", you probably think Dalton has delusions of grandeur. He decided that the critical mass for a paid social feed platform like he had in mind would be around 10,000. At 50$ per subscriber, that would be half a million dollars in startup funding. He would give the campaign 30 days to run its course. If the application was funded, the App.net social network would be born with an Alpha stage release of at least 10,000 users. If it didn't, Dalton wouldn't take a dime, and he would know for a fact that there just wasn't enough interest.


What do you think happened?
As of 12 midnight Pacific Standard Time, APP.Net is fully funded. A lot of people would dismiss the idea of a paid subscription Facebook without a second thought, but Dalton saw a lot of room for improvement.
With the business model our current social networks run on, their interests are aligned with advertisers, and not the users who ultimately control the value of the product. The App.net business model aligns the interest of the company with the interests of its users; if the users enjoy the product, they'll keep their subscription and they'll tell their friends about it.
The success of App.net will ultimately depend on the expectations that both users and Dalton have for the fledgling network. If they are aiming to develop an interest network that gives a limited number of users a premium product that is primarily used as a broadcasting / listening platform, that goal is well within their reach. If they plan on reaching the type of critical mass that makes them competitive with platforms like Facebook and Twitter, then they are destined for failure. App.net will ultimately suffer from the same problem that Google+ is currently facing: that all my friends and family are on Facebook.
The whole idea of a social network is that you can connect with people you know. A network of just 10,000 users can have some powerful features, but it may as well be a network of 1 user that receives updates from their friends' other social networks and certain blogs through an RSS feed. To be a viable alternative to Facebook, they will need to attract the majority of Facebook's current users. I knew that there were 10,000 nerds disenfranchised with Facebook that would pay 50$ to get some hipster chic back in social networking. However, I don't believe that the majority of Facebook users will pay any amount of money for something that they think they're getting for free already.
Dalton should have based his model on this: how many active Facebook users would pay a fee for a superior product. After knowing that number, the major question is "will every member know enough people to make it social?" There may be some engagement, and there could be plenty of discussion and networking going on, but if users cannot contact their inner circle, they're going to go back to a place where they can.
No matter what pundits think, Dalton has proved the viability of his new social network before it even went public. You may think that App.net isn't going to be the biggest thing since sliced bread, but it's already the biggest thing since Pinterest. Considering that users had to put down a 50$ deposit saying that this is actually what they wanted, App.net's 10,000 users is equivalent to a million users if the application was free. Users are already scrambling to secure their username and there are plenty of smart people who are bullish on its prospects. Keep in mind that a social network doesn't need a billion users to be viable or profitable. By staying lean and not allowing ambition to outpace growth, App.net should be profitable no matter what size it reaches.
Is This a New Era in Social Media?
So exactly how did Dalton Caldwell turn an outlandish proposition that every VC in the valley has made at one time or another into a cold hard reality? Simply put, Dalton was the right nerd speaking to the right group of people at exactly the right time. During the last month Dalton updated his blog with several posts (there has never been a better time to post "A letter to Zuck"), each more intriguing than the last, to push his idea forward and let onlookers see for themselves that he thought this through. Several media outlets have picked up the story, and conversation on Twitter has steadily grown culminating in the half million that ultimately gave the project a green light.
With Google and Facebook relentlessly being attacked for privacy violations, Facebook and Twitter increasingly bowing to advertisers, Facebook stock diving faster than a F-15, and the whole technology sector nearing the end of a slow summer release year, tech geeks were looking for someone to give 50$ to. They just replaced their iMac a few weeks ago; they're going to replace their iPhone a few months from now, so why not replace an outdated and increasingly corporate social network now?
Ultimately, App.net will be a modern rendition of the cool kids club that Twitter was during the first few months after its launch. The pay wall is essentially an obstacle to users who do not appreciate the tech the same way real tech geeks do. I just don't know if the crowd that this launch will draw is necessarily the type of people I want to socialize with on the Internet. If I have to make regular pilgrimages back to Facebook to converse with my friends, will I get 50$ worth of use from my new toy?
What do you think? Does a network that promises to put the customer first, never display ads, but always charge 50$ per year seem like something that you would consider? With the success of Dalton's fundraising effort, we're no doubt going to be seeing some imitators, and this makes it that much easier for existing networks to start charging a usage fee. Insted of asking any more questions of you myself, I'm going to leave you with this one from Dalton:
" If an online service doesn't have the trust of its users and developers, then what does it have? " –Dalton Caldwell
Latest posts by Adam Justice
(see all)